List a project on P2PB2B Crypto Exchange
Fast listing for tokens based on:
Top 18
Cer.Live Security Rate
Top 5
largest in the world
1000 >
successful project launch
P2PB2B Advantages
Service
24/7 support
Personal listing team
Listing
93% of projects were listed in less than 3 days
Several trading pairs out of 50 available
Community
Twitter 62k+ subscribers
Telegram 50k+ subscribers
Global crypto community
Trade
$909 684 087 volume of daily trades
Fast and flexible API
Meet Your Dedicated Team
Each project receives a dedicated team of crypto specialists who work with it at all stages - listing, marketing, market making, further development.
Get a complete roadmap of your crypto listing
We provide you with a comprehensive plan for new coin listing on exchanges including the P2PB2B crypto listing agency platform. As Binance or Crypto com listings team, we aim to reach the project goal in the short term, this is why we list the majority of cryptos in 3 days. We work 24/7 to make your listing process smooth, easy, and quick.
Getting your project to listings in 2022
A few years ago, when exchange platforms weren't this huge, launching your crypto business was way easier than now: less competition, fewer players on the cryptocurrency market. Exchange platforms like Binance, Hotbit, OKEx, and Huobi grew their popularity among crypto project owners over the last five years, but now the oversaturation with other crypto players and sophisticated requirements make it really hard to make your crypto to the listings.
But there's the issue: to achieve success, you really need to get to that Binance new listing or actually any other crypto exchange listings. Starting out a new crypto project without a really strong cryptocurrency to back it or without enormous effort to make it to the new crypto listings on exchanges is a considerable issue, mostly on any big exchange platform.
Massive exchange platforms are trusted and safe, they have immense liquidity pools and a lot of exchange users, but what they don't have is an entry for every crypto project that wants to grow huge. Instead, only projects with large teams and sufficient financial backup get to these listings. Binance and other exchanges might be tier 1 crypto exchanges, but they are difficult to enter for smaller projects.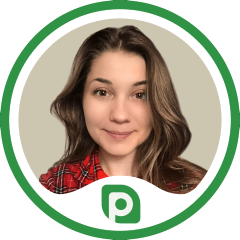 Talk to a person, get your personal offer
P2PB2B Statistics
Total Visits by SimilarWeb
$ 900M+
daily trading volume
340+
available trading pairs
The issue with listing on tier 1 exchange platforms
A fact: top crypto exchange platforms have really high standards for crypto projects to make it to their listings. A developed, strong, and active community, a deep understanding of crypto-economics, and a large team that can back a big project are not something every new player on the cryptocurrency market has.
The solution is rather simple ‒ choose an exchange with lower standards but a good trust score from other crypto projects that made it to the listings. P2PB2B is an exchange platform where listing your project is an easy and successful thing to do.
With us, you can attract new investors, boost users' awareness, and find even more buyers within any exchange platform. Grow and strengthen your community using our professional tools, and stimulate liquidity of your crypto token with our listings.
With crypto listings, your crypto project has more opportunities to grow and achieve success.
Benefits of listing on P2PB2B centralized exchange
Expansion
Expanse on new markets using fast growing exchange community.
Reputation
Increase your community trust by listing on a popular exchange.
Investments
Fundrise for project's development by token sales and trading activities.
Roadmap
Get marketing, development, market making plan and grow together with us.
Listing projects on P2PB2B
What do you need to apply for new crypto listings on P2PB2B? To start off, we won't ask you for any details, and too hard to delve into information. Instead, we use a simple application form or any other approach that will work exclusively with your project. This is the best way to correctly collect the information and offer you only the necessary services and business solutions. You can also choose your favorite messenger to stay in touch with our team. Whatever works for you the best, we're cool with it. What's better, our support managers will find answers to any question that might appear literally any time you need it. Our team is really skilled as we worked with many crypto projects ‒ we're ready to meet any challenge and win it through efficient communication and creative thinking.
Listing services we offer
With P2PB2B, you can opt either for listings on exchange only, or get the full experience of working with us. Listing plus other services are the best way to gain the best results and multiply your achievements in a longer perspective.
We offer:
Full SMM management for your project with high engagement rates. We can execute Telegram chat administration, content planning, and other services that will boost users' awareness and attract new investors. Content making is included ‒ we will supply the strategy for your listings with creative and unique content, including entertaining posts.
Community growth with reports for each user's activity to ensure your project gets the success it deserves.
Influencer marketing — producing YouTube scenarios and content for your projects. We find relevant and popular influencers that will promote your project through their videos, creating a positive reputation and finding new investors from other exchange platforms.
Also, P2PB2B has all the tools for top-tier market-making ‒ grow your business in crypto to a new level with our basic (market-making only) or advanced option. Advanced market-making includes full marketing strategy creation and promotion on other exchange platforms.
Apply for listing today