P2B Crypto Exchange Skyrocketed to CMC Top-18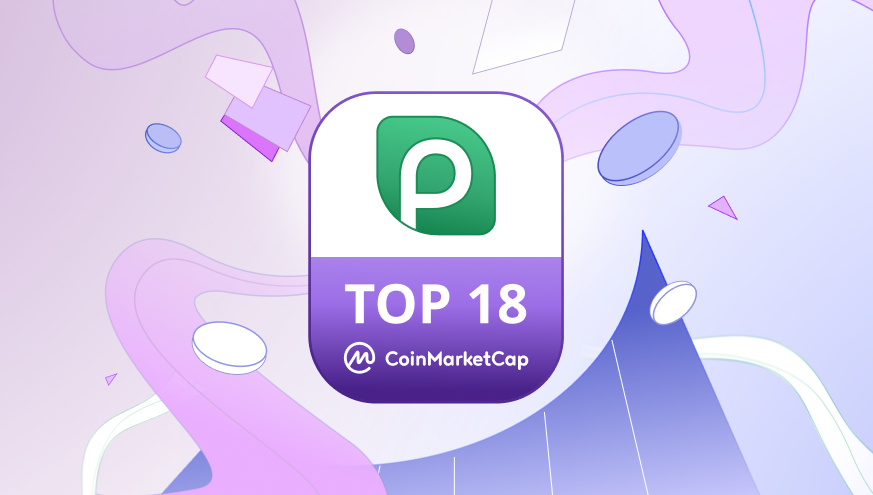 P2B hurries up to announce new wins and achievements in the crypto world. The #1 European P2B crypto exchange has achieved a high level in the crypto industry since its launch and continues to prove the status of one of the fastest-growing crypto exchanges worldwide. 
The P2B exchange is going confidently to climb to the CMC Top-10 due to essential aspects, including the platform's internal transformation, strong relationships with partners, deep relationships with customers, sensitive and reactive attitude to customers' requests, and rebuilding work processes considering all the previous drawbacks. Within two months of hard work, P2B has proudly moved from 20th to 18th place in the CMC rating. 
How P2B climbed from 20th to 18th place on CMC
We made a remarkable breakthrough due to the platform's rebuilding and work processes updates: 
We have improved the customer's onboarding system, which started to hold activation events with crypto projects on the exchange. 

The P2B team has implemented token games, referral competitions, trade-off competitions, and other marketing tools, encouraging new customers to participate in these events for a reward. These activities have enhanced the visiting level and trading volume on the exchange.

P2B has updated safety certificates which contributed to increasing a general rating. 

The platform also updated the listing policy and tightened projects' liquidity demands, impacting the general rating. 

The platform continues to support strategic partnerships with trustable service providers. Reliable partnership relationships with marketing, market-making and liquidity-providing companies allow our customers to involve new investors successfully and conquer new heights while supporting a token price after listing on a high level and protecting it from a price drop. Among the most reliable P2B partners, we can emphasize LiquidLines, PromoJ, and Beliquid.

Reliable partnership with top media in the crypto world, including Cointelegraph, allows promoting newly-launched crypto projects among the purpose audience and involving new investors. Cointelegraph is the most reputable platform designed for crypto projects' promotion and trust building. 

Due to building deep relationships with customers and a sensitive attitude to customers' demands, the P2B platform succeeded in getting better IEO/ IDO results and moving

from 20th

to 18th place in the CMC rating. 

The platform's internal transformation and structure rebuilding have also contributed to P2B climbing to new heights. Due to the platform's internal rebuilding, we can help young startups launch their crypto project more successfully

and benefit while

providing an extensive project-oriented

IEO/ IDO crypto launchpad platform.
The combination of factors mentioned above resulted in achieving high-level achievements and ensured the P2B exchange's growth and development.
 As a result, our deep understanding of customers' needs allows improving go-to-market services for a mature crypto market and a projects-oriented IEO/IDO crypto launchpad platform to boost newly-launched crypto projects from scratch.