P2B Crypto Exchange Got to CMC Top 20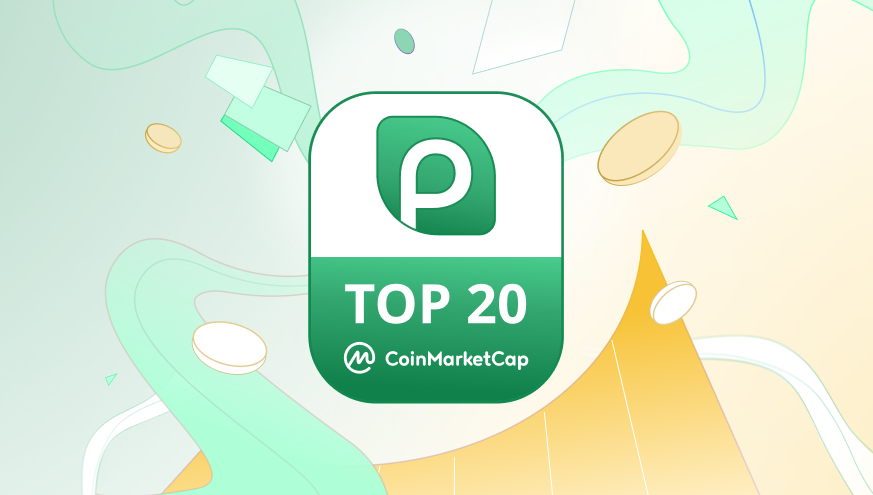 The #1 European P2B crypto exchange continues to show the best results in the crypto world and confidently confirms the status of one of the fastest-growing crypto exchanges. Due to the technical improvements, innovative upgrades, and well-built partnership relations implemented in the P2B crypto exchange, we proudly moved from 25th to 20th place in the CMC rating within the last 5 months.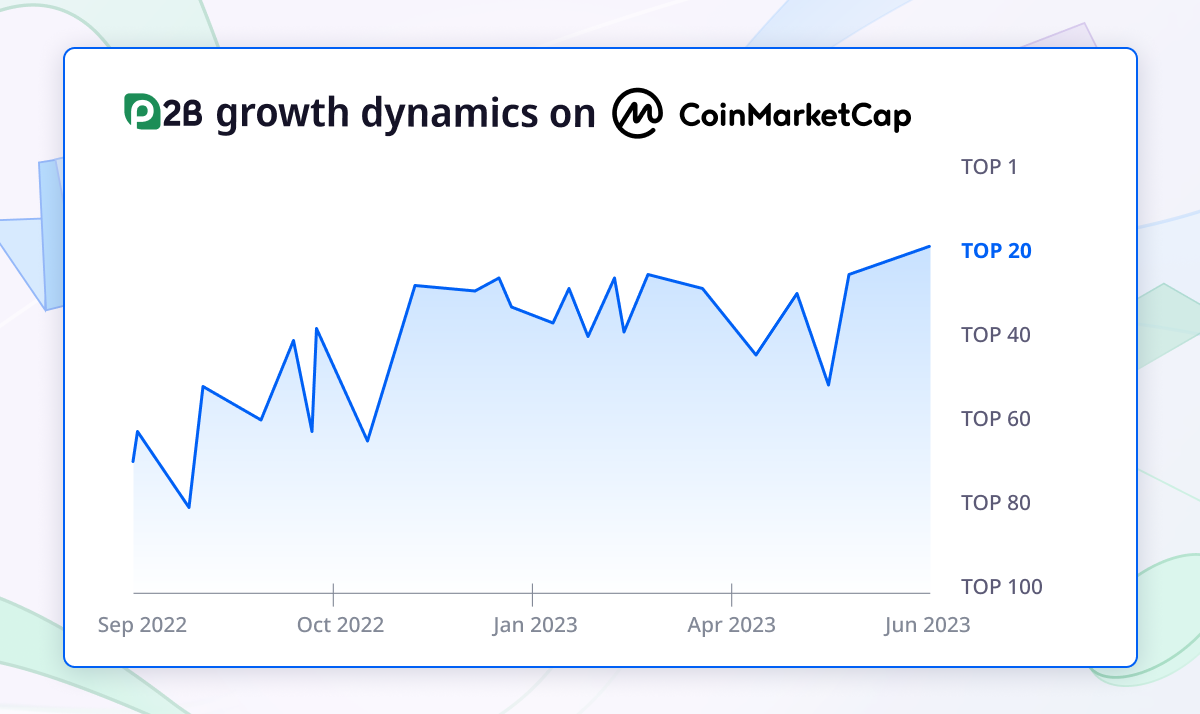 How P2B lifted up from 25th to 20th place on CMC
We made a remarkable breakthrough thanks to the benefits offered to our customers and the following success indicators in the crypto market:
P2B is on Top-3 by the growth speed.

We have carefully built strategic partnerships with trustable service providers and key media in the crypto world. This approach helped promote our customers' crypto projects to the next level, extend the crypto project's community, and involve new promising investors. Among the most impactful partners is Cointelegraph, a platform for crypto projects' promotion and trust building. 

For the last 5 months, we have also improved client experience by partnering with market-making and liquidity agencies, including LiquidLines, PromoJ, and Beliquid. This allows newly issued crypto projects to provide strong pre-listing promotion and PR, to keep afloat, and even move up on the exchange due to building projects' liquidity.

Due to careful supporting and productive interaction of the crypto projects on their path to the mature crypto market, the total exchange's liquidity rate grew from 6 to 10. According to CMC, this rate belongs to the green liquidity zone. Therefore, these projects go up. Moreover, the trading volume has increased on the exchange because of the traffic growth. 
We continue to work on further improving collaboration with the crypto projects, client experience, and partner network development. As a result, our project-oriented approach impacts the implementation of our mission—facilitating the entrance to the mature crypto market, helping to make our platform and the market overall more liquid, vital, and trustable.