Crypto fundraising for business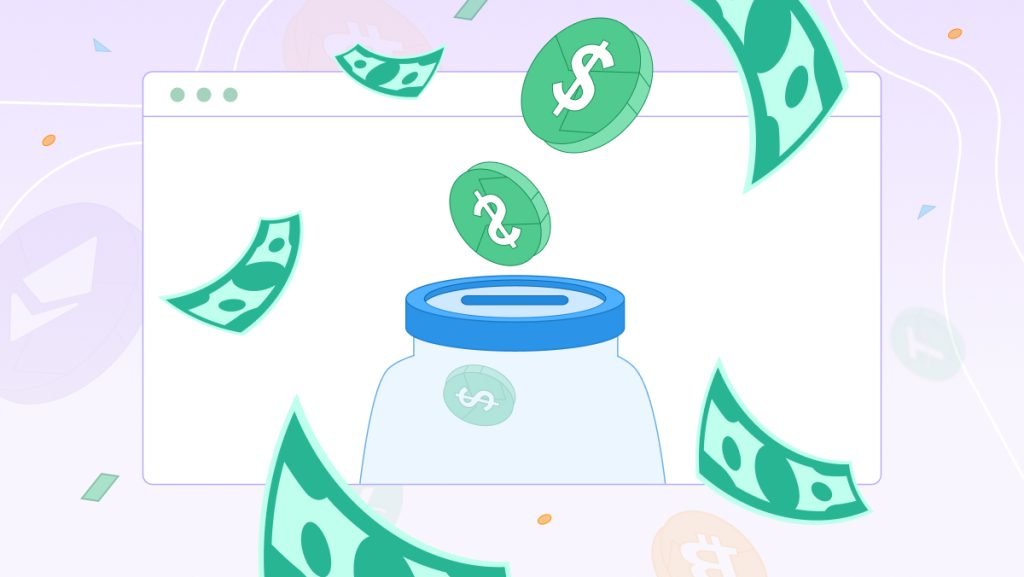 The crypto industry is highly dependent on funding with various coins, private crypto fundraising, and indirect financing that occurs whenever retail traders buy a crypto asset and increase its price. It raises the value of funds held by blockchain platforms and their developers.
P2B will help you figure out how to fundraise on crypto exchange and become successful. After all, in the last two years alone, we have attracted more than $10 million via token sales. Users buy tokens for more than $400000+ monthly on token sales held by the P2B crypto fundraising platform. 
Are you impressed with such numbers and want to understand more? We discover some insights in our blog, articles, and white papers, where we show unexpected findings and results. Let us proceed to the basic terms to give you a profound understanding of the fundraising process.
What is crypto fundraising?
Сrypto fundraising for business is the attraction of third-party resources in the form of crypto or virtual currencies to implement various projects and ideas. According to the fundraising principles, funds are collected not for the organization. They are raised for a particular project with a target audience. To interest investors, in its white paper, the project can prescribe a clear roadmap and financial miscalculations that these investors can evaluate. 
The main goal of raising funds for startups is to attract traders. And the second one is to establish long-term relationships with them. Ideally, such traders should be involved in your project activities. They should derive profits by attracting new customers and interacting with your project. It is the solid base for your project tokenomics.
How to raise a fund and succeed in it? Your team must sell the traders an idea close to their lifestyle, views, and interests. If they have no opportunity to help financially, you need to find out if they help with other resources.
Crypto fundraising platform: Reasons to use
The best way to raise funds based on investments leads to more and more popularity. Digital currencies allow users to invest in projects around the world. Business owners and crypto company owners get an increased chance that the claimed money for a project will be raised. So, the platform's effectiveness rises, as does the interest in it from the target audience.
There are several reasons for cryptocurrency's popularity among individuals and business owners:
Security and speed

. Compared to fiat money, transactions using cryptocurrency are much faster and easier. Cryptocurrencies use ciphers to verify transactions. And when transmitting and processing data, they use a unique code key. Quick, simple, safe.

A blockchain, a digital ledger, or a public ledger

is for recording transactions that contain cryptocurrency information. The blockchain keeps the history of all trades. It is impossible to rewrite the history of the blockchain, and this is a guarantee of security.

Reduction of intermediaries.

When dealing with cryptocurrencies, you can refuse banks as intermediaries. The main idea of ​​crypto is decentralization. It means that neither the state nor banks control them. The user can see every transaction on the blockchain.

Low commission

. Payment services operating in the market charge a specific fee for processing transactions. For example, PayPal charges around 4% per transaction. With cryptocurrency, these fees are almost zero. It is a significant advantage, especially for smaller companies.

No boundaries

. With the help of cryptocurrency, you can make payments from any country.

Return guarantee

.

Smart contracts

control all processes in the

crypto fundraising platform

. They are incorruptible and unchanging. You can guarantee the

raised money

return to investors

with their help if anything goes wrong.
Raise funds for business with P2B
Crypto fundraising on the P2B exchange occurs through:
IEO crypto sales. We handle everything from promoting the token or coin to the listing process. And also we run a resultative marketing strategy.

IDO launchpad crypto. You may enter your crypto IDO on CEX to expand your community. You can find a new traders' audience and draw their attention.
Working with an exchange that solves these tasks is very profitable thanks to massive and long-term effects. For example, your donor company may get good advertising and publicity. And it may increase brand awareness and strengthen positioning.
Benefits of fundraising for business at P2B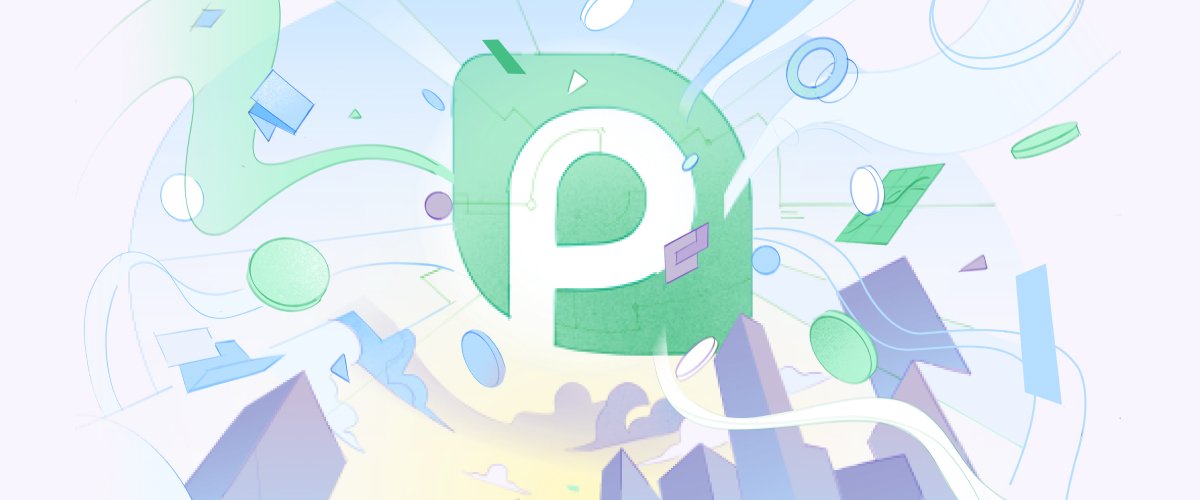 Our company will help any project concentrate on remaining on the market for a long time. We will assist your company with building relationships with significant traders. P2B will offer your team an action plan that will discover your crypto business mission. Therefore, you will understand the market and be ready to dive in. We will immediately suggest and discuss several options for your development scenarios.
After talking with us, your team will see a common approach to implementing your market strategy, involving your audience, and fundraising for your business. 
Be sure to work with P2B, and you will get only the following advantages:
We highly promote the project to all our users on our official blogs on Facebook, Twitter, Telegram, and P2B exchange site.

We also do advertising for external societies promoting your cryptocurrency.

P2B has an 'Ask-Me-Anything' event, a Telegram chat to communicate with your project community. Here all potential investors can learn more about the project and donate money.

To attract more investors' attention to your company's project and expand its popularity, we are doing an IEO/IDO launchpad.

We provide a fast listing to your cryptocurrency token or coin. Therefore, your project will be shown to the audience again and integrated into our

crypto fundraising

exchange.

We provide liquidity support and optimization for the project successful development on the P2B exchange.
In addition, we offer our clients PR promotion in various crypto media. Of course, if your company wants to use your budget more efficiently, it is time to prefer P2B. After all, choosing us means choosing all the services for developing your project in one place.
Traditional crypto fundraising services in detail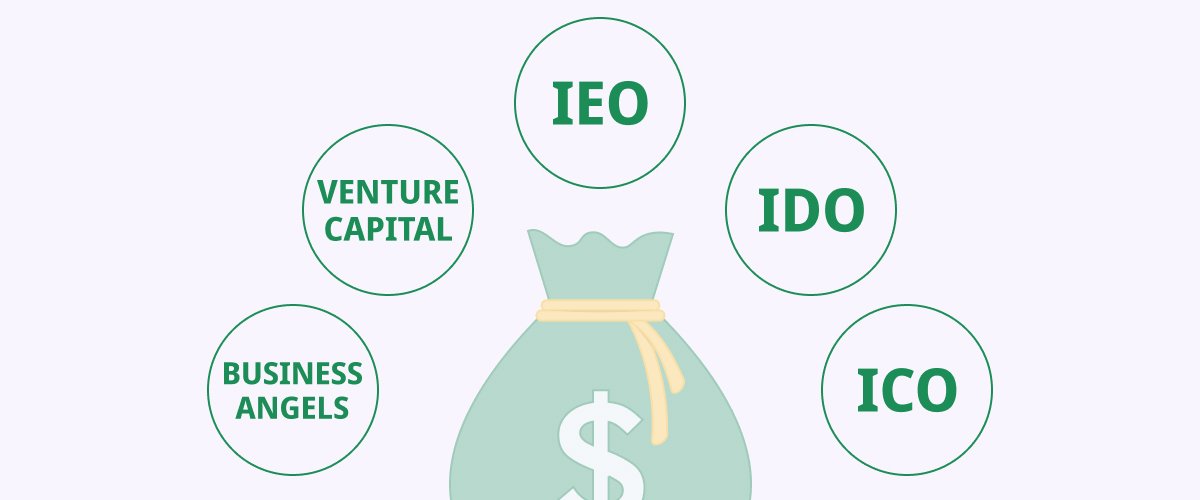 Hundreds of blockchain projects and platforms operate in the crypto world. Many need investment and financial incentives to keep the public and developers interested. So if you want to stay afloat, you have to do funding raising outside.
Developers have two main ways to attract investments. It can be venture capital or the creation of tokens before the start of the project. Each option has its features and benefits we will disclose below. Also, P2B will discover for you what an ICO of cryptocurrencies is and the differences between IEO and ICO. 
Venture capital 
Venture capital is a type of financing institutional investors provide to businesses and startups during the expansion phase of a project. Yet, investors may use this raising money during any other stage. Usually, they are engaged in specialized firms, investment banks, wealthy individuals, and other financial institutions. Sometimes, investors need to offer more than direct financing but technical or executive know-how.
As for startups and small businesses, exchanges usually supply venture capital fundraising for business only when you expect high future profits due to a viable business idea, a unique product, or revolutionary technology.
The critical point is that venture capitalists do not invest their funds in enterprises in the early stages for free but in exchange for shares or a share in ownership, allowing them to influence the project further development through the received voting rights.
Yet, most startups are willing to take on this type of raising funds for projects. They need a will, time resources, and the ability to find retail investors independently. Despite investors considering this activity quite risky – it is far from certain that a "promising idea" will become a successful enterprise.
Most of these investors diversify their portfolios by funding several various startups. At least one of which may bring profit and repay all other failures of investments. And in general, it will increase the value of the investment portfolio.
How is venture financing related to cryptocurrencies?
Directly. Venture cryptocurrency fundraising is similar to usual: the money is invested in projects related to blockchain-based technologies.
However, the risks here are exceptionally high because this area is relatively young. There are not even ten years of active development. And venture investors realize this very well. Thus, they have a beautiful analogy from the early days. It was the beginning of the era of Internet development, the so-called "era of dot-coms."
Many newly created websites promised to develop into something valuable and profitable, but only a few have survived to this day. They became the basis of the modern Internet and brought their investors a full-fledged excess profit.
Cryptocurrencies are experiencing the same stages as the "dot-com era." So many startups have a chance to grow into something profitable. Therefore, crypto and blockchain technologies of how to raise money for a project are now massively attractive.
Business angels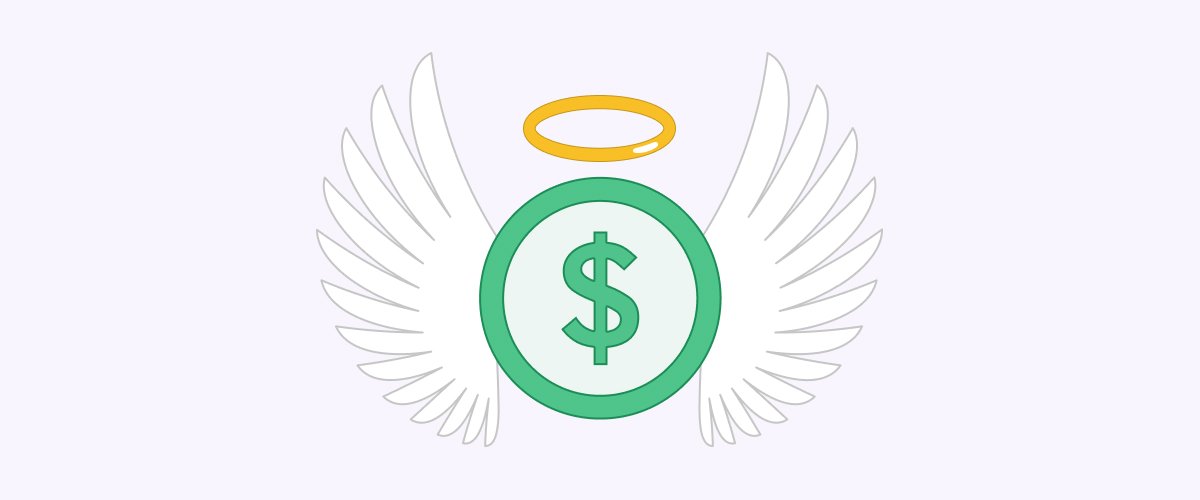 Let us say you have a promising commercial crypto idea, a team of like-minded people, and a detailed business plan. One missed thing is fundraising for business needed to implement everything in practice. A natural question arises – how to raise funds? So-called business angels might help you.
They are not heavenly beings. Patronage, in our case, has an earthly origin, expressed in material financial investments in your project.
Business angels are private individuals who provide financial assistance to companies in their early development. Such investments are associated with high risks. Only some startups start to generate profit after a few successful promotion campaigns, but most require constant investors' support. Experienced people in business, top managers of large corporations, and individuals who have achieved notable career success become business angels.
Their mission is a professional investment in potentially profitable projects, mentoring, partial management, and coordination of promising projects. The activity of business angels resembles venture capital investment. In both cases, investors deal with high-risk investments during crypto transparency fundraising. Business angels do not receive pledges or guarantees. So they can only count on experience, intuition, and a competent approach to financial transactions.
The critical distinction between business angels and venture capital funds is that the first may use only their capital for investment in fundraising for a business. Venture funds use money from third parties who have placed their finances in a trust. Angels have wider opportunities in terms of making investment decisions. Drawing up contracts between investors and project managers has also been simplified.
So, the main facts about business angels:
They are professional investors who invest in young businesses or startups to

fundraise on crypto

.

Business angels are experienced businessmen. Usually, they are 45+ y.o. and have management experience and profound economic knowledge.

Every fifth business angel is a millionaire.
Sometimes investors of this type invest in a pure idea. After which, they develop a business plan and promote the project with the help of crypto marketing channels and an excellent whitepaper. Often, contacts between angels and startup developers are friendly and trusting. Usually, investors share the personal capital the crypto project deserves.
ICO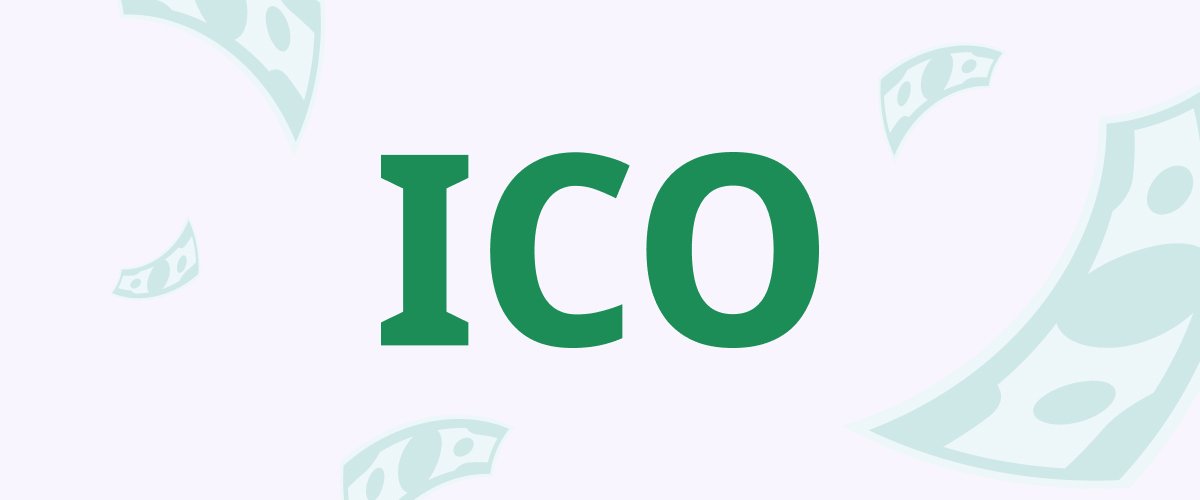 First, find out what ICO is in cryptocurrency. Then realize what you should consider before investing in a project. Although P2B does not provide this service, we will always be able to prompt, tell and advise you with great pleasure.
ICO (Initial Coin Offering) is a form of blockchain-based project financing. A group of crypto asset developers issues a certain number of tokens (analogs of shares) at a fixed price. A crypto wallet is the company's main account. Here, all funds for the projects can be raised. And deposits are accepted exclusively in cryptocurrency. This way, developers provide their project with the initial capital necessary for development after ICO and the first buyers.
Contributors receive issued tokens stored in a decentralized accounting system and cryptocurrency. Blockchain technologies make it possible to ensure that each asset is unique and protected from forgery or write-off from the user's account.
The ICO process incorporated the functions of IPO (public sale of company shares) and funding-raising campaigns. Still, at the same time, it got rid of almost all deterrent and control factors. 
The project developers receive money without any legal delays with the help of the best crypto funds. Therefore, for crypto startups, it is one of the most fruitful methods of obtaining investments, which is now causing a stir.
At the moment, ICO is a reasonably effective way to attract investment. In P2B, we will help you to prepare for ICO on another platform properly or choose one of our service packages with the same efficiency.
IEO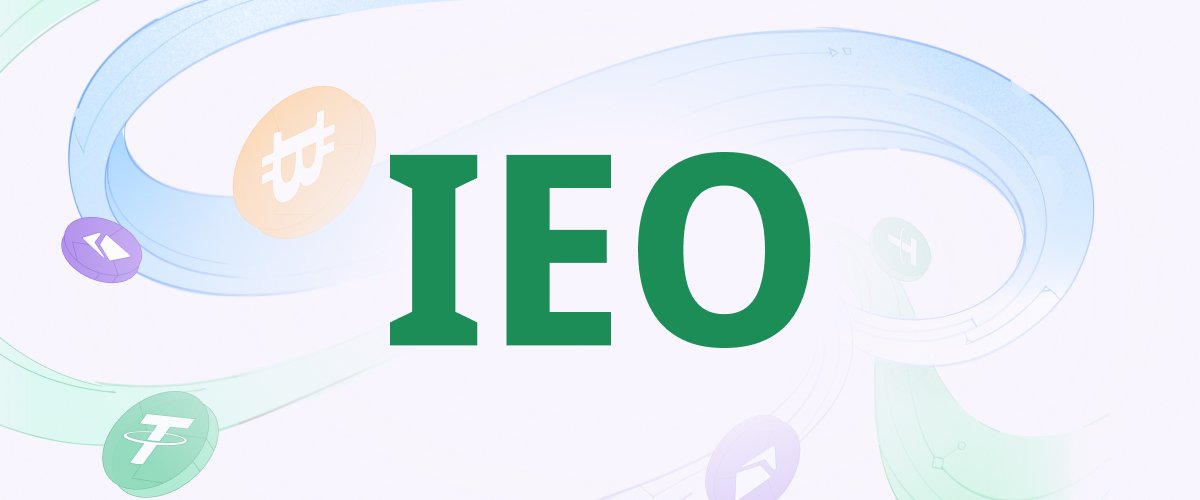 Another crypto fundraising method is an Initial Exchange Offering (IEO). It is a way for crypto startup companies to raise money for a project by selling utility tokens. Such can grant them privileged status through a crypto fundraising platform. In general, such crypto exchanges help control the sale of tokens by guaranteeing that the project verification process is carried out attentively. 
IEO began in January 2019 when Binance Launchpad established the BitTorrent Token (BTT). The initial offer sold out within 15 minutes of release, raising money of over $7.1 million. The launch of the BitTorrent host blockchain in December 2021 reassigned the token offerings in January 2022.
IEO has gained popularity because it is easy to participate. Instead of processing on-chain transactions on other blockchains and wallets, IEO offers users a solution to assess the project reliability and participate in fundraising for business. 
At the same time, project developers get direct access to the crypto fundraiser base. They do not spend millions of dollars developing and implementing their marketing strategies. Thus, IEO is a win-win option for both users and developers.
Why do blockchain projects prefer IEO?
IEOs tend to be much more beneficial than ICOs for all parties involved:
Project initiators can take advantage of the marketing and verification of the cryptocurrency exchange for IEO. It may help them find potential investors much easier. And it may improve the chances of legitimate projects getting the funding they need.

Most investors prefer to buy IEO tokens over ICO tokens. As the first tokens go through a significant amount of research and expertise before releasing them to the public. It reduces unnecessary risk and makes

raising funds for startups

in IEO more attractive to investors.

Cryptocurrency exchanges offering IEO may often attract new traders and increase the popularity of their platforms, which may lead to increased profitability and traffic for their companies.
IDO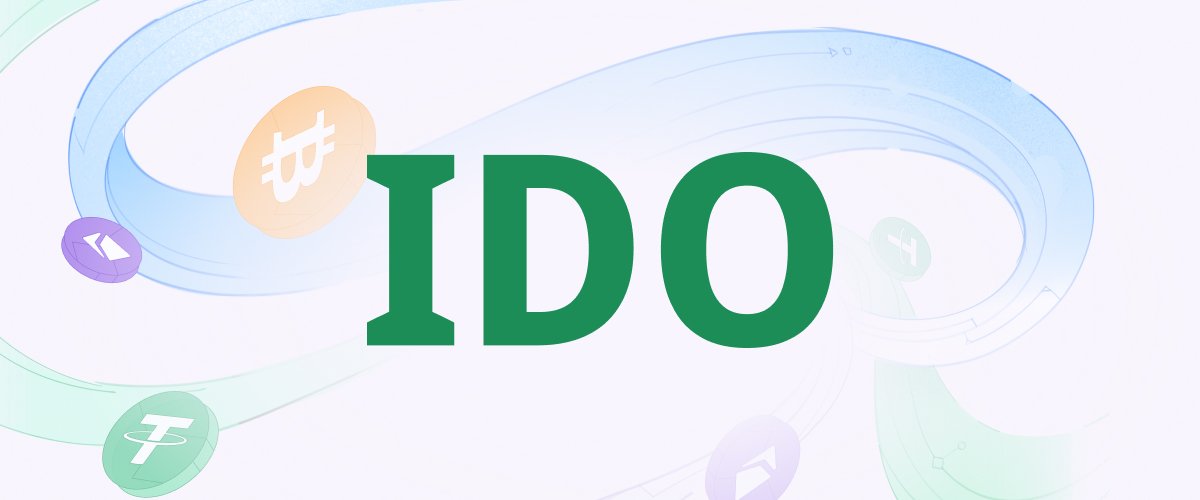 Another successful crypto fundraising for a business is an Initial Decentralized Offering (IDO) on a decentralized exchange (DEX). IDO launchpad is a reliable way to launch projects or raise funds for growth and development. Even though P2B is a centralized exchange, we can launch IDO on CEX.
Typically, users must have a replenished cryptocurrency wallet to become an investor on the launchpad. Everything is much simpler if we are talking about the launchpad at CEX. Users do not need to pass registration or verification, but they can use accounts on the exchange.
IDO is attractive for both DeFi projects and investors. Crypto projects delegate tasks to exchanges that automate raising funds for a blockchain project. And investors can invest in a potentially promising token, returns after generation, and profitably sell assets after the launch of trading.
What are the advantages of IDO? 
P2B can confidently state that over time, most token offerings have become more profitable and safer for investors. IDO has several clear advantages to prove it.
IDO on CEX has become a popular model for many new cryptocurrency projects due to its ease of use, favorable price, and availability. One of the reasons why investors choose IDO to sell tokens on P2B is that they trust the CEX platform.
After all, P2B chooses reliable projects for a long-term relationship. Since CEX is the best security for investors and your cryptocurrency, doing IDO is the most useful way to raise funds and promote your project to a broad audience.
Also, CEX offers several different trading pairs with many fiat currencies. It means that users can buy and sell cryptocurrencies with their preferred currency. The fewer transactions, the lower the fees.
Congratulations, now you know what crypto fundraising is. You know what the options are for how to raise funding for a project. And you understand how you can attract investments to implement ideas.
Final thoughts
There is no standard formula for successful cryptocurrency fundraising or guarantees of raising money on the first request. However, if your project inspires you, and you purposefully and methodically work over it to raise funds for business, you will find out the way that suits your project the most.
P2B works according to the following principle: explore, expertise, experience, and security. Remember that crypto fundraising is always a good idea. So, please hurry up to contact us. Your assisting P2B experts are waiting for you.