A Crypto Launchpad: What Is It And How It Works | P2B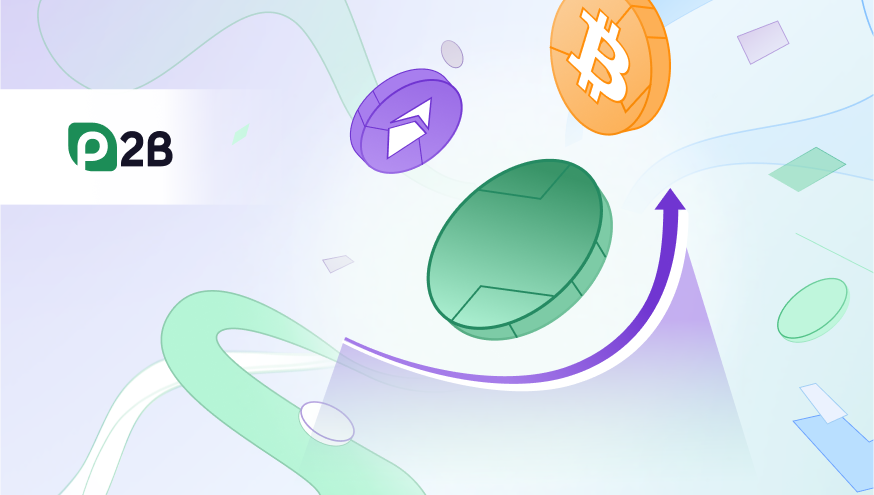 What is a crypto launchpad:
A comprehensive guide
A cryptocurrency needs a platform to promote and share info about it to allow the audience to profitably swap, trade, and purchase the token. Launchpads are exactly such platforms.
If you regularly deal with cryptocurrencies, you have probably heard about launchpads. But if not, P2B will explain how these platforms work.
What is a Launchpad in crypto
?
Launchpad is a platform that helps cryptocurrency startups from a crypto launchpad list do fundraising for further development and launch.
Besides attracting investments, launchpads create a specific community network around crypto launchpad projects. The collected funds are used to launch a cryptocurrency project or refine cryptocurrency platforms. In addition, it allows you to create a community that brings founders, developers, and investors together at an early stage of the project.
As a result, developers receive funds to help them continue further work on the platform. Investors can hope for good returns on what they pay in the future, being among the first to get access to a new project. It is how mutually beneficial cooperation begins. However, it is worth carefully checking the future project for such collaboration to benefit the community of investors.

The verification of such startups aims to ensure that the new cryptocurrency works. That is why launchpads are primarily created for the investors' safety. They want to cooperate only with proven crypto launchpad projects and invest in them. 
Such safe launchpad crypto platforms use multilevel security (Tiers 1–4, accordingly). Also, such crypto platforms allow the token price to "fly up" and investors to earn. It is a part of how crypto launchpad works.
About IDO
During 2021, launchpads have rapidly evolved to become one of the most popular ways to gain access to new projects through a process known as Initial DEX Offering (IDO) on decentralized exchanges. The teams of these platforms choose the best promising startups and conduct a sale of their coins, which allows you to weed out scam projects.
Such platforms manually select startups at an early stage and then open a round of funding for their users before they appear on the crypto launchpad list on other exchanges. As a rule, tokens are sold at a relatively low price and become available not immediately but according to a predetermined schedule.
About IEO
Initial Exchange Offering (IEO) became famous in 2018-2019. During IEO, the exchange takes on a considerable part of the work. It already has the necessary infrastructure for launching, an audience, and advertising channels. In return, it receives commissions or project coins.
For the trading platform, IEO is an opportunity to earn extra money and get new customers who will come for the sake of a promising token sale. Participating in IEO is extremely simple for investors – you just need to register on the exchange.
This method of raising funds is mutually beneficial for both exchanges and token issuers. Despite the seemingly high costs for organizers, IEOs increase the chances of project success in the long run.
Typical features of launchpads
Also, such crypto platforms can vary considerably in their work. But most share the following standard features:
Participants must have, and possibly stake, a minimum number of native platform tokens.

Users are tiered based on the number of saved or pinned blockchain tokens. Higher levels typically receive larger allocations, better access to

launchpad crypto projects

, and fewer non-essential requirements.

The platform team community chooses projects to select only high-quality startups that will bring profit to investors.
As with everything in cryptocurrency, the launchpad landscape is incredibly diverse, with dozens of platforms available now. Many focus on crypto launchpad projects running on a particular blockchain network. At the same time, others focus on specific sectors or niches such as NFTs, DeFi, games, or metaverse projects.
Advantages of Launchpad on P2B
The benefits of the P2B safe launchpad crypto are
Chance to participate in the project and purchase at competitive prices. It can bring significant profits over the long term;

Attention to new

crypto launchpad projects

and creating a broad audience. It is a different commerce platform that permits to encourage more investment rounds in developing projects;

Safety for both parties;

Clarity, transparency, and accessibility.
The P2B exchange tests the project during the IEO process, so fraud cases are 99,99% excluded. And there is no need to wait for the crypto launchpad listing – only investment risks remain.
Regarding trading platforms, IEO is an excellent opportunity to earn extra money for projects and get new customers who will come for a profitable sale. Participating in IEO is straightforward for investors and requires registration.
Being one of the best launchpad cryptos, we promote IEO on external platforms and the P2B exchange. We send out letters to verified P2B clients. And last but not least, we also have an AMA session, one of the most effective ways to improve customer and company relationships.
Unlike ICO (Initial Coin Offering) and IEO, where investors first invest in the project coins and then this project lists on the exchange, in IDO, the initial sale of coins and their listing occur almost simultaneously. The primary distinction between these fundraising rounds is that an exchange does not need to confirm projects in IDO.
The advantage of IDO on the P2B top crypto launchpad is that we make it easy to attract investments. IDO is suitable for DeFi, NFT, and Play-to-Earn projects with a combination of launchpad crypto gaming. We naturally release promos for the P2B community. However, another benefit of IDO for traders is that registration is optional.
How to Participate in Launchpad on P2B
What is a launchpad crypto? We bet you know already! Now it is time to move forward and get the opportunity to understand how to take part in the best launchpad for crypto on P2B. Traders turn to launchpads when they need information about new cryptocurrency projects. And blockchain startups come to the platforms to make themselves known. Launchpads select the most promising launchpad crypto projects and place them on the platform.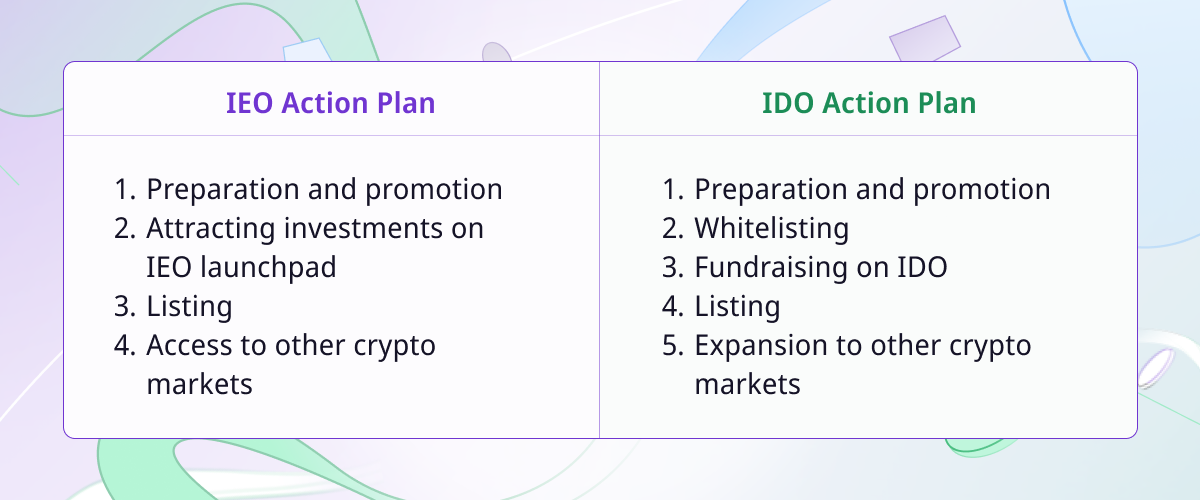 The P2B exchange takes on several functions and takes the load off the crypto project team:
Any user of a crypto exchange that supports this model can participate in IEO. At the same time, the coins purchased during IEO will immediately go to your crypto wallet.
Formally, any user can participate in IDO. You need to activate a particular smart contract, register a new native token and provide liquidity to the pool.
Sites still choose projects to avoid junk IDOs. The selected crypto launchpad projects get to platforms where crypto startups can raise capital.
With P2B, the sale of coins within IDO passes through smart contracts and the ready-made infrastructure of the CEX platforms. It is faster and cheaper than decentralized exchanges. As a result, almost any project has the opportunity to raise funds.
Difference between IEO and IDO on our exchange
IEO and IDO help collect investments in crypto launchpad projects. They increase the popularity of the token and help it trade successfully. Both methods require meticulous planning and promotion.
For cryptocurrency founders, launching a project on IEO is an easy and sure way to get the first investment, thanks to proper promotion and the absence of technical barriers. A P2B exchange manages everything from promoting a token or coin to the crypto launchpad listing process and implementing an effective marketing strategy.
With IEO, launchpad crypto projects are more likely to attract investors. For our part, we will determine the best solution for establishing IEO and take care of everything your project needs. IDO crypto platform has a significant difference compared to IEO. It is carried out on decentralized platforms. 
With P2B, you can quickly launch your IDO on CEX to grow your community, find a new audience who will invest money, and attract them most conveniently. If you want detailed information on how to buy launchpad crypto service, just follow the link! 
By applying a crypto IDO on the P2B platform, your crypto launchpad projects will receive the following:
Multiple IDO announcement channels. We will engage a 300K+ audience to inform everyone about your

launchpad crypto projects

.

We are implementing an effective promotion strategy for an investor audience inside and outside the exchange.

P2B guarantees a Tier 2 level of security to your startups in the

top crypto launchpad

.

1-3 days before listing after IDO fundraising.
As we stated earlier, P2B users can buy their cryptocurrency on the IDO launchpad without registering, or other types of identity verification on the exchange. To receive your coin, the user can apply for a whitelist, link their wallet, and buy the currency. It is also possible for a project to launch IDO without whitelisting.
Initial Game Offering (
IGO
) and its best examples
In 2021, projects combined game mechanics, a network NFT collection, and DeFi were booming. With the upgrade of GameFi, Initial Game Offering (IGO) is acquiring favor among crypto investors. It permits you to pre-buy blockchain gaming NFTs or early development tokens. 
IGO is a method of raising capital through a launchpad crypto gaming projects preferred. In addition to cryptocurrency tokens, IGO members can gain early access to in-game assets by supporting the early game development stage.
When investing through the top crypto launchpad platforms, participants must lock the native token of the safe launchpad crypto for a certain period. Depending on the project, participants may get early entry to game tokens or NFTs. Sometimes, tokens and NFTs received from IGOs may be sold outside the gaming ecosystem on decentralized exchanges and NFT marketplaces.
Few IGO platforms are in the top 10 crypto launchpads, such as Binance NFT, BSCPad, TrustSwap, and EnjinStarter.
One of the best crypto gaming launchpads is BSCPad. It is the first decentralized IDO platform for Binance Smart Chain Network. Users must maintain BSCPad tokens before and after the project launch to participate in the IDO crypto presale launchpad and continue to receive them after the launch.
BSCPad holders will have exclusive access to projects established on the platform. The platform will empower investors and allow launchpad crypto project founders to sell tokens on a decentralized exchange for upcoming DeFi cryptocurrency launches.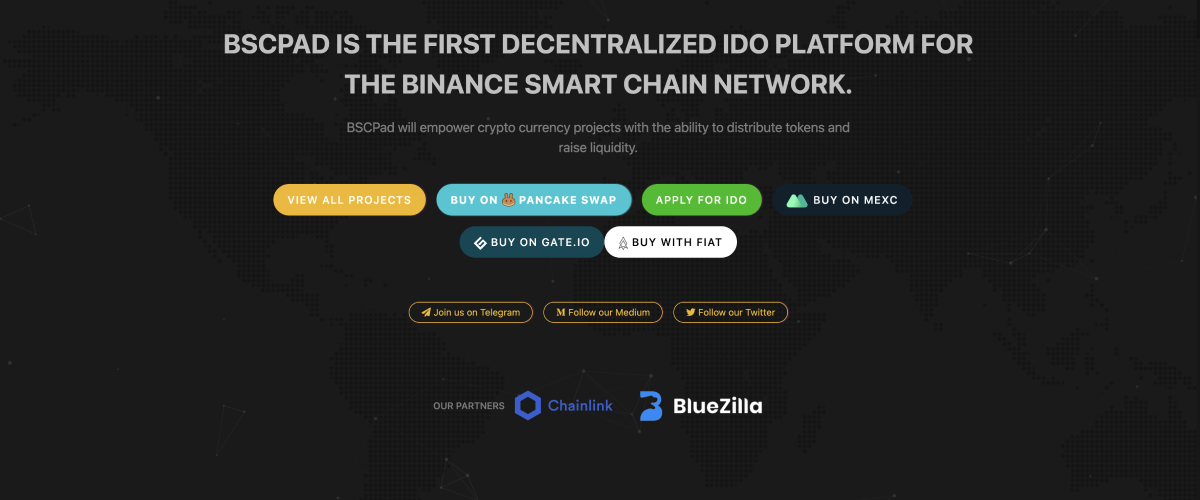 Another example of top launchpad crypto gaming is TrustSwap. It is the next evolution of decentralized finance (DeFi) transactions, addressing significant issues with subscriptions, split payments, and cross-chain token exchanges.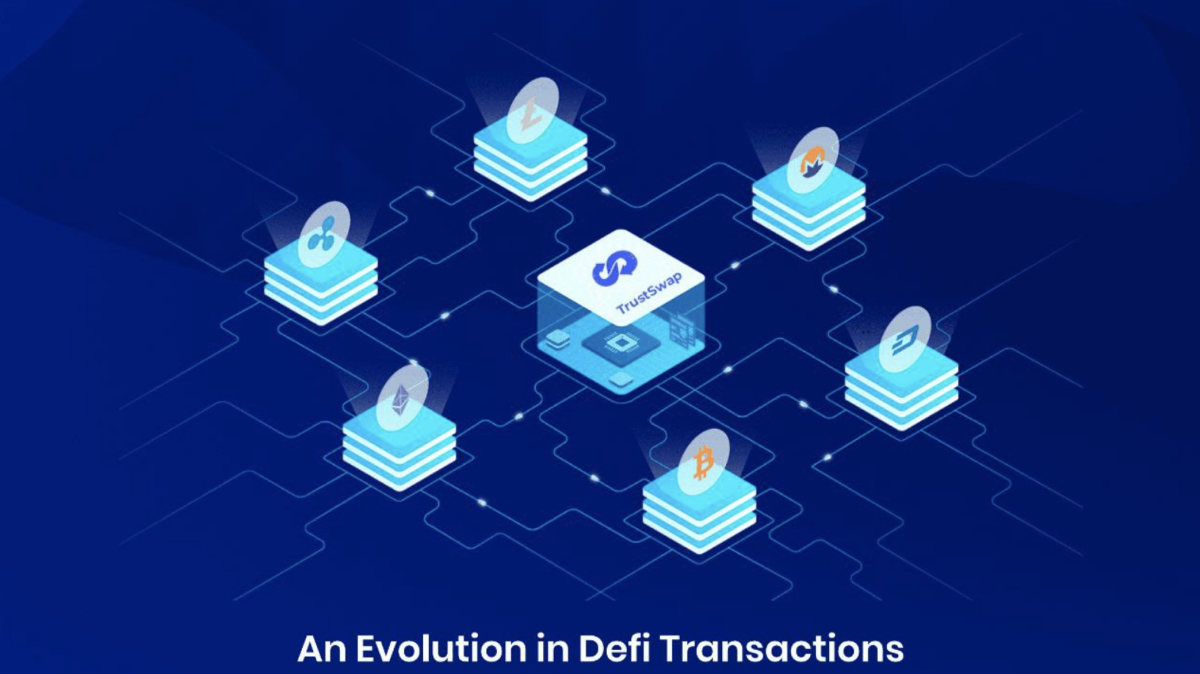 Different launchpad platforms have multiple setups for IGOs. But investors need to purchase the native tokens of the platform to partake. IGO on Binance NFT is probably the best crypto launchpad for beginners. Investors must have a certain amount of BNB in their Binance wallet to be qualified to participate.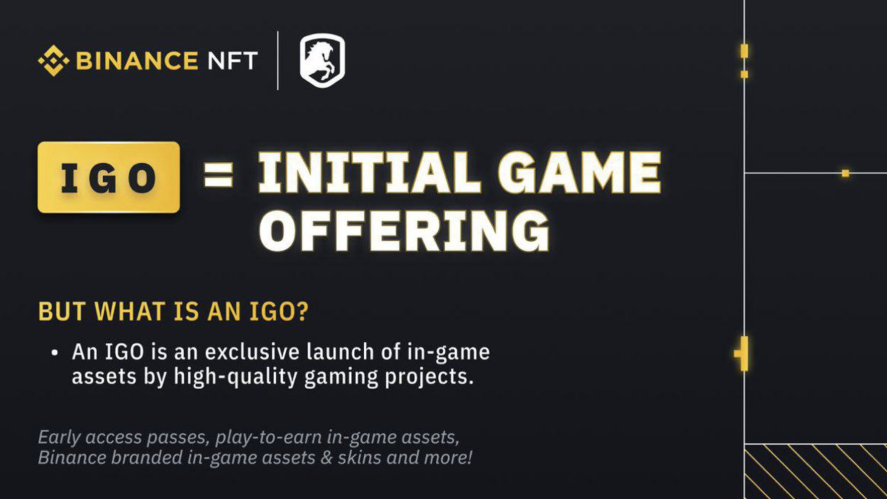 IGOs offer game developers an innovative way to finance their launchpad crypto projects through blockchain technology. While IGOs can be a reasonable way for early-stage investors to back gaming projects, they also carry a significant financial round stake. It would benefit if you exercised due diligence before risking your funds.
Final thoughts
What are crypto launchpads in general? Organizers of cryptocurrency projects, founders, and developers rarely spend their funds on project development. Therefore, third-party investors are attracted. These sites are suitable for the following:
beginners in the world of cryptocurrency;

traders and advanced investors;

large institutional investors (whales);

for those who want to discover new ways of earning.
It is worth remembering that cryptocurrencies are associated with risk. Even the most reliable, safe launchpad crypto projects do not guarantee high returns.
Cryptocurrency launchpads are the perfect way to achieve investment security and gain significant investments. Crypto launchpad projects are associated with a wide range of investors who participate with a high level of protection. The returns are unprecedented despite stability. In general, if you are into cryptocurrencies in the long term, you should be up-to-date on top crypto launchpad sites.