8 Tips for Successful Listing on Crypto Exchanges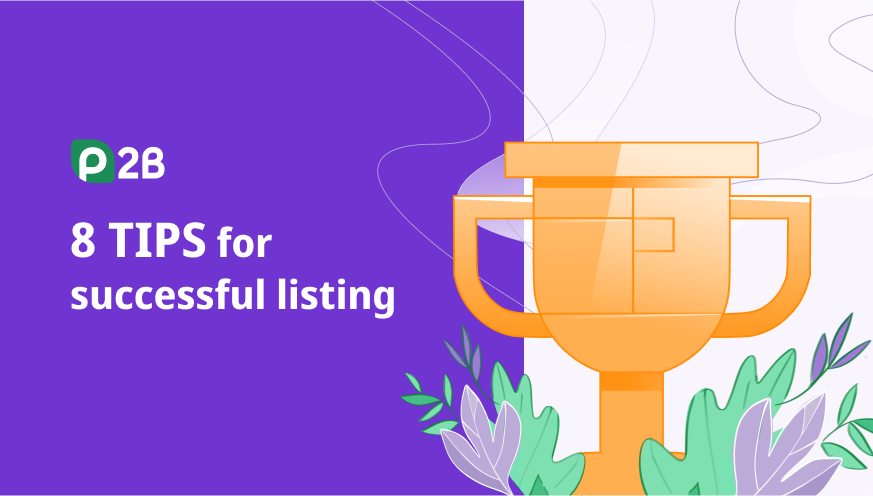 Intro
Crypto Listing is a challenging process. Fulfilling all the requirements may take a lot of time and money, especially if you are willing to deliver your coin or token to a popular exchange. Even if a company has enough experience, capital, and risk appetite to try it, approval is never guaranteed.
In the article, we review the main tips that must be taken for a successful listing. These best practices recommendations are also useful if you ever want to collaborate with a crypto listing agency. Let's research and analyze how exactly they blow up your project.
#1 Find reliable partners
Does your project need crypto listing consulting from a listing agency or other reliable partner? Our internal statistics show that the most crypto projects require crypto listing assistance at some point. Established crypto projects as well as startups may have little or no experience in some issues such as legal framework or new crypto exchange listings. That is why they need reliable partners to succeed in the project. 
These specialists can pose as independent experts or be a part of a crypto exchange listing team. Anyway, such experts can efficiently support your crypto project in all the stages by applying their own experience and insights. In more detail, we have figured it out in the article "Crypto Advisory Consulting".


#2 Choose your crypto exchange
As each crypto project is unique, and the requirements for new crypto listings can be much different. We recommend you use a generic approach to evaluate an exchange and focus on the following indicators: popularity, affordability, security, listing team, and additional crypto services. Consider all the possible pros and cons and take time to carefully weigh each option. 
Catch the main point here – What is your goal at this stage?, and then make the right choice. 
#3 Pass due diligence
Due diligence is the verification of every project component. Exchanges must make sure that a coin or token is technically and legally acceptable. The bigger an exchange is, the more thoroughly it conducts due diligence. Project executives have to understand that even if they fulfilled all the requirements, the listing is still not guaranteed. Most exchanges explain the reasons for denial, so the company can prepare better for the next try.
The procedure starts with the verification of the information provided by the project team. Filling out the form is the first step of contacting an exchange. Platform representatives check all the available data and often request additional information.
It goes without saying that due diligence implies providing all the available documentation. It should be prepared accurately following the exchange's rules. After that, all the team has to do is wait for the decision or additional requests. If it ends with approval, exchange representatives declare the listing conditions, and the coin quickly appears on the platform, open for trading.
#4 Choose crypto marketing channels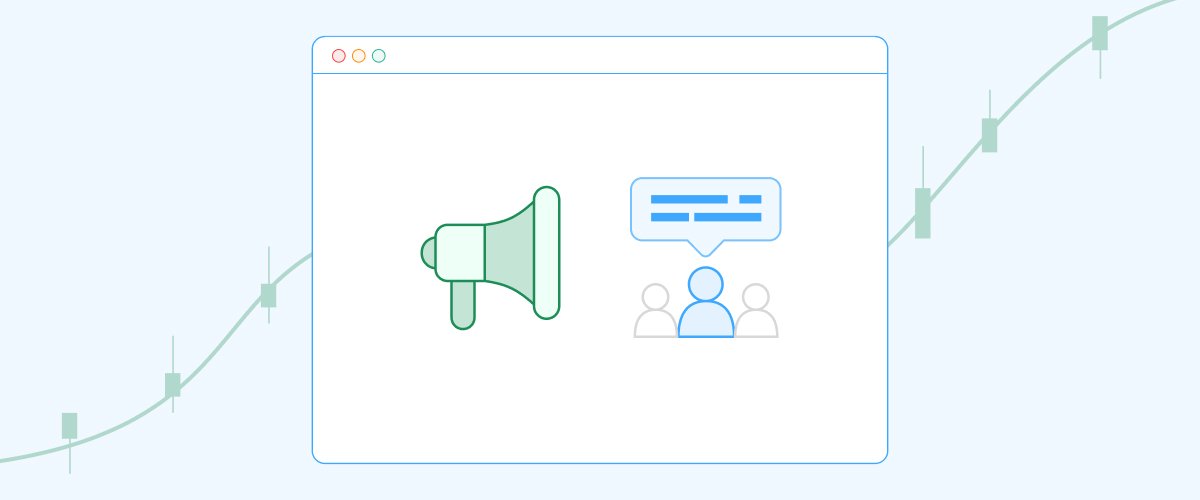 The crypto market is no exception, as with any market it has a high level of competition. The size of the blockchain technology market worldwide is rapidly increasing, so it may be easy to lose the uniqueness of the project and disappear from the public's eye as a result. So if you want to succeed with the crypto project, you definitely need to get next points:
find an audience;

attract traders' attention;

have a high retention rate;

efficiently analyze your competitors;

highlights key advantages.
Also, it is important to choose crypto marketing channels which suit your project the best. It will help you to boost and define your crypto project among  hundreds of others. Check out the article about TOP 15 Crypto Marketing Channels to know more options for crypto marketing management. 
#5 Launch crypto IEO/IDO for your project
In order to reach more community engagement, we recommend you apply IEO launchpad or crypto IDO for your crypto. These two methods can be used for marketing promo campaigns as well as additional fundraising launchpads with reaching new audiences.
Make sure that the crypto launchpad is perfect not only to get investments for your blockchain-based project but also to increase your crypto community with the assist of:
Internal promo to all P2B users;

"Ask-Me-Anything" sessions;

Smooth and easy

launchpad for crypto

project.
#6 Prepare your community
New coin listing on exchanges always bring more customers and more media attention to a project. However, the main objective of this stage is fundraising. Crypto needs to be sold to make listing a financially viable business process. That is why every new listing on a crypto exchange must come with a promotion campaign. 
Preparation of the community consists of two parts: announcements for current holders and a promotional campaign targeting a potential audience. The first part is the easy one. Usually, crypto projects simply use their social media to let current investors know about upcoming events. This doesn't take many resources, since most of your community usually opt in by themselves. All the project team needs to do is just keep their holders in the loop.
Promotion campaign is the expensive part, but it is significant. One of the objectives of listing is to attract new audiences, new funds. A company should use all available and well-targeted channels of promotion. Mid-sized exchanges usually assist with promotional banners on the website and announcements for their own social media communities. In case of big exchanges, for example, Binance or HitBTC, all kinds of advertising will cost an extra amount.
#7 Create strong trading strategy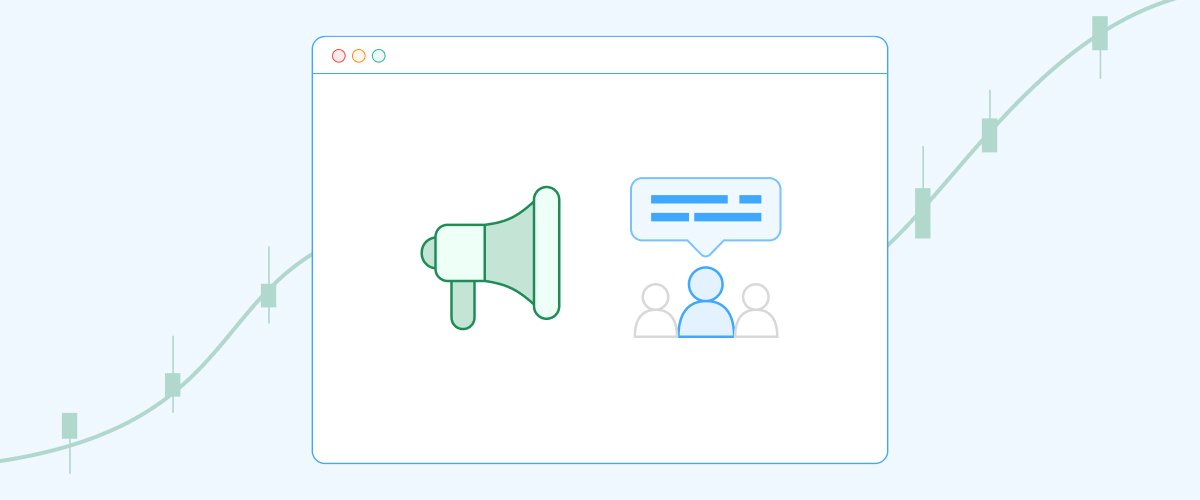 Trading strategy creation and its support, usually known as crypto market making service, can ensure sustainable listing token liquidity and price. This is a mandatory service that uplifts your crypto business to a new level. 
On P2B you can choose basic market-making options or advanced crypto market making strategy support with internal and external promotions. Despite the stage of your crypto project, such services can be included in your listing package at any development stage. 
Read the Case Study: PDX Coin Listing to see the real impact of fruitful trading strategy teamwork.
#8 Keep your project in the public eye
Listing is not a one-time shot. It is a long campaign, which has covered as many platforms as possible as its main objective. It ends when your project has such a great success that exchanges start to contact you asking for listings. Until then, your promotion campaign should never end, even if your coin is already listed on a number of exchanges and is going strong.
Trusted crypto platforms tend to discard the coins or tokens that don't have enough daily volume to remain profitable — and being deleted from an exchange is a great damage to reputation. That is why a post-listing campaign is vital. The team must keep their project in the public eye to stimulate trading. This could be arranged in different ways, starting with advertising and ending with new features. The most important thing is ongoing development and improvement. 

Final Thoughts
Crypto listing on the exchange is one of the key stages in the lifecycle of any crypto project. How your crypto will unfold depends on your choice only. To reach successful results, you need to get a full-scale crypto listing service with one of the best experienced teams of professionals.  
If you have any questions or you are planning a new coin listing on exchanges, contact us with an application form or Telegram.