P2B Site Notifications: Why You Shouldn't Ignore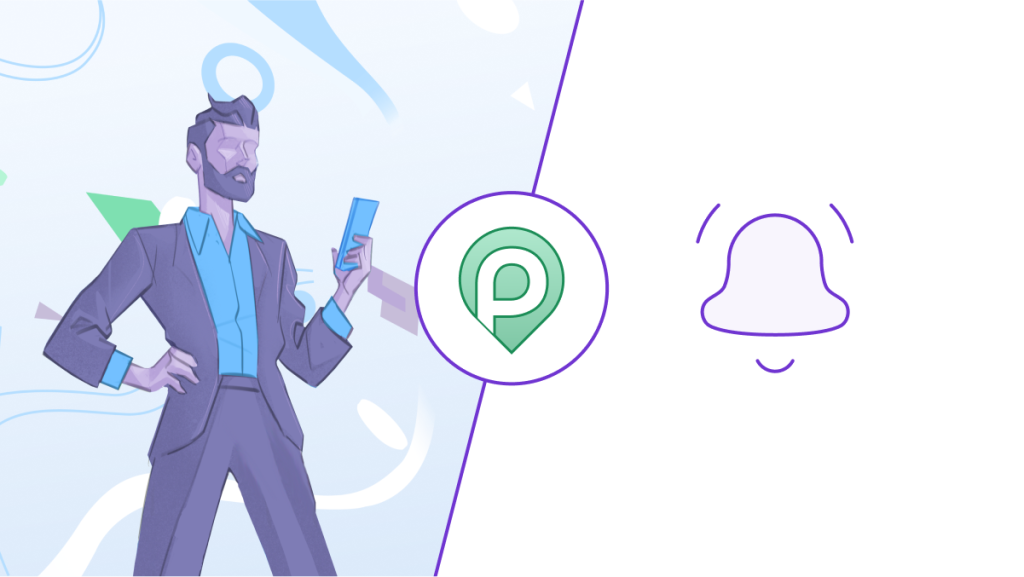 One of the biggest challenges for users is what information they need to pay attention to or not during crypto trading. On the trading screen, traders see a lot of notifications, so it can be tough to filter them and choose just the most relevant one. 
In this blog post, we've picked out the most common notification on the P2B crypto exchange that should not be ignored. Why do we think so? Read the article to know about the consequences of ignoring notifications. 
Warning About SCAM Mobile App
Sometimes our team finds SCAM mobile apps on Google Play that have the same design and brand name as our crypto exchange. Pay attention, the P2B exchange hasn't implemented any mobile app on iOS and Android operating systems yet. To notify our users, we've placed a banner with a notification on the exchange pages. Also, we've duplicated this information on our social medias.

The P2B Team isn't responsible for any of your actions in such apps. Pay attention that SCAM app usage can lead to personal data loss, unsuccessful deposits, etc. If you became a victim of fraud, you can contact our Support team to receive instructions.
Once we release an official P2B Mobile app, we will make the announcements on our social media and blog, and add the download link on the exchange platform.  
Opt-out Request
We don't recommend P2B users to  unsubscribe from system emails because it can deliver some inconvenience. 
For example: If you want to withdraw crypto to the wallet, you need to pass email confirmation. In case when system emails are opted out, a confirmation email won't be delivered, and as a result the withdrawal request won't be confirmed . 
Apply for the renewal of the subscription or request instructions from our Support Team at any time with our P2B Telegram Bot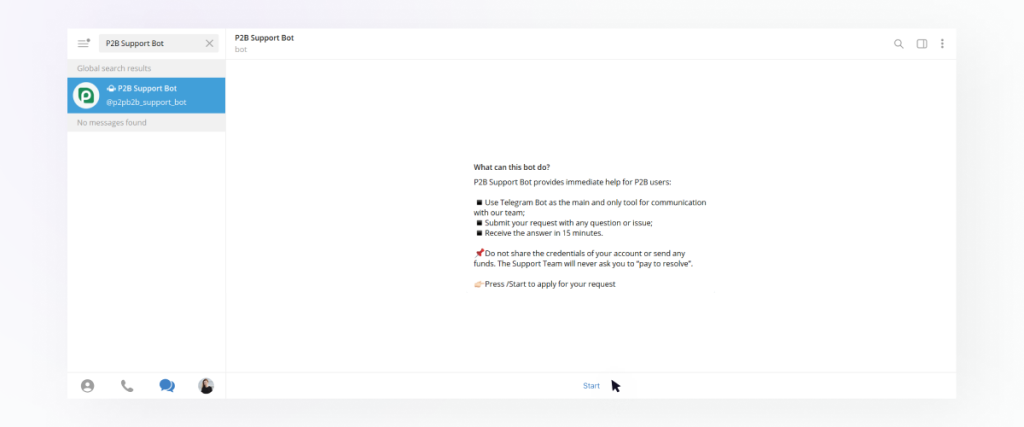 Deposit Notifications
It's important to be careful when you make a deposit. Make sure you choose the correct network and address not  to lose your money. In case you make a mistake, your crypto can be sent to a wrong network or address without an opportunity to return it. How to know what option is correct? – Check notification on the deposit page.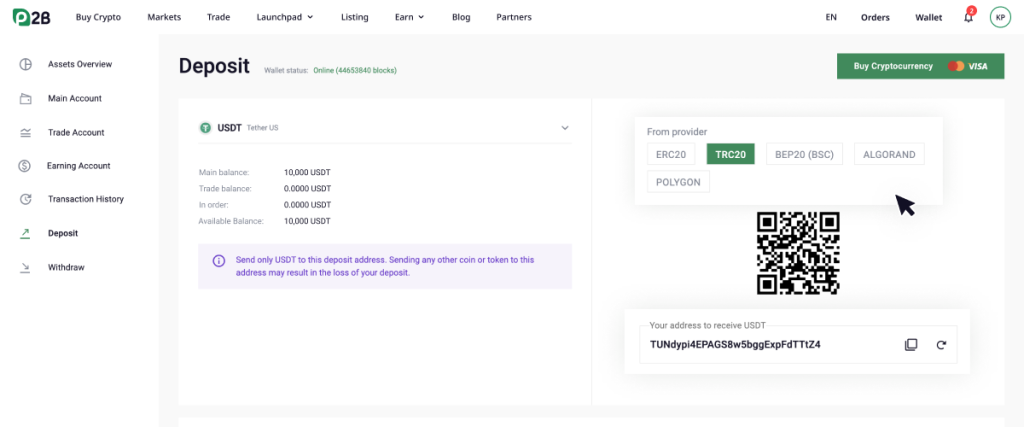 What should you do if you chose the wrong network or address? – Right! Contact P2B Support Team. We will help you resolve the issue and return your crypto. 
Minimum Deposit Amount Notification
The deposit page always contains information about the minimum deposit amount. If a user brushes off this notification, it will lead to the loss of money. 
For example: You want to deposit some amount USDT to our exchange, so you need to check its minimum deposit amount – it is 1 USDT currently. Just imagine that it's your first deposit on the exchange, and you decide to try this function and send 0,37 USDT. As a result, you will miss your crypto. 
So please, pay attention to all the notifications during crypto deposit to prevent it.
Withdrawal Notification 
Before submitting your withdrawal request, you should open the email notification and check the withdrawal address. If you ignore it and make a mistake by chance, you will lose your money. 
Please, pay attention that we aren't responsible for resolving such issues. The only recommendation that we have for such a situation is that you can try to connect with the beneficiary.
Market Order Notification
There is one important notification that sometimes users miss – you should remember that the last traded market price is not necessarily the price at which the market order will be executed. The reason is the fast-moving and volatile market. 
For example: You make an order to buy some amount BTC, and its current price is 18 635 USDT. When the order has been processed, the price jumps to 18 870 USDT. As a result, the actual BTC amount is different.
So take it into account not to be surprised.

Final Thoughts
As you can see, ignoring notifications may have a negative impact on your trading experience. So our team advises you to be passionate with all of the alerts on the P2B cryptocurrency exchange to avoid any issues. Besides, your requests are always welcome in our email, Help Agent window, Submit request, or Telegram Bot. We will try our best to solve your issue.