New era on the crypto market: How to fundraise efficiently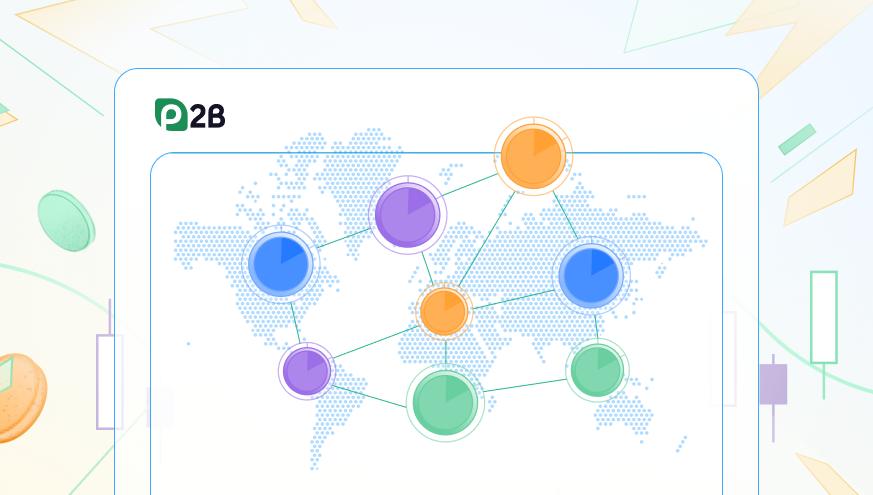 If you're at least a bit involved in the latest events on the global crypto market or at least read our Weekly News on Business Insights, you might be overwhelmed with the intensity of changes happening. We had a pleasant talk with Andrea Frolova, CEO at PromoJ, about how the crypto environment changes the behavior of investors and projects. This article is a brief recap of our talk, with expert insights and observations. 
New market—new rules
There are signs of the market maturing: the big players, leaders, and monopolists hardly bump into each other, and state regulatory institutions have come to control the mess. Smaller market players become aware of the serious potential of loss, not only of gaining profit. The crypto market is not a boiling chaos of anarchy, and it's good for everyone. 
The question is… What should your project do to succeed in these circumstances?
The short answer is nothing special that you won't do earlier. Your crypto project has the same high chance to succeed in the market if it has an idea, transparent tokenomics, a targeted audience that is approachable, and enough resources for launch. 
But your approach to each point of the launch plan should be dreadfully serious now. You cannot risk being associated with scam projects or failing the expectations of your investors. You cannot come up with a pale token idea or foggy mechanics for the agitated market, ready to make a cutlet out of your project. The investor grows wiser, the exchange is forced to be more attentive to things that happen between the investor and the project, and the startup entering the market is fully in the spotlight. If you won't start the show correctly and won't catch the attention of the audience, it would be extremely expensive to cling to the market.
In this guide, we'll give you a short but crystal-clear explanation of what you should consider while planning the IEO or IDO launch of your crypto project in 2023. To create it, we analyzed the success and failure stories of the various startups from our exchange and the experience of our listing managers, observing all types of crypto enthusiasts.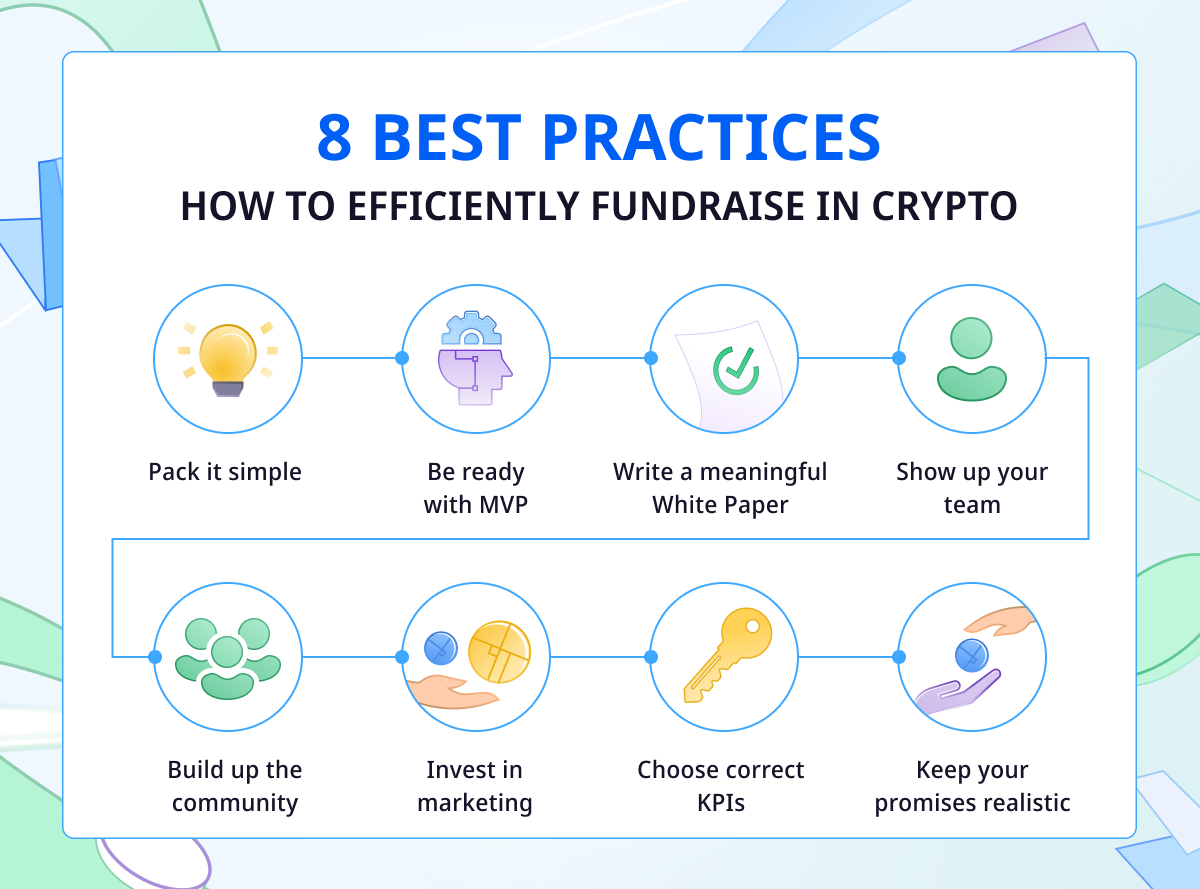 Pack it simple
Make your idea understandable for a toddler and crypto veteran. To imagine how you have to present your idea, let's suppose you're in the lift. Explain your project to investors while the lift takes you all three floors up. Make them stay and take your card. Or your project. Depending on how good you are at explaining and persuading.
So what are you going to say to those fellows from the lift? What is your main idea, and why is it valuable to others?
Be ready with MVP
Product is essential as if you have something more than just an idea, you'll be more trustworthy. You're not the one who's planning to enter the market, and the developed product will positively distinguish you from others. Scammers won't bother themselves with developing a product behind the token and weak projects with a sole idea will look pale compared to you, if you prepare an MVP. 
Write a meaningful White Paper
No, White Paper isn't a boring longread on trivial topics like what crypto is. It's an all-in-all tightly packed document on the peculiarities of your project. Make it awesome and exciting, with clear explanations and useful infographics: why you created this project, and why it's necessary to issue tokens for it? How will the token make the whole system work? What's the investors' direct interest? How do you plan to develop this product in three, five, or ten years with your development, marketing, and other departments?
Show up your team
If your website doesn't even mention that your project is developed by an inspired team, then you surely miss points of reliability. Make your colleagues visible, add social media contacts, and show your readiness to communicate. Show that your project is made by real people based on mutual interest, experience, and knowledge. Gain more trust points compared to players on the market!
Build up the community
The community you need is not only those people that hit your IDO or IEO as moths to the candlelight. Your final goal is to gather people that will stay with your project in a long run. Communicate with truly your audience on the values level and plan mutually beneficial activities with them. Have fun, why not, by the way? With a balanced and steady core community, you'll be even more attractive and reliable in the eyes of investors who are looking for new projects.
Invest in marketing
Without marketing activities, IEO will gather a bunch of USDT, as your event may simply get lost among others. Typically, each exchange holds up to 20 listing events per month, and marketing activities distinguish one project from another. Work with influencers, conduct AMA sessions, create a podcast, write blog posts, film TikToks—anything can work if you know what you're doing. Your marketing is a sign that you care about your project and invest in it. 
Choose correct KPIs
Don't stake KPIs based on IEO, as each project and its community is unique, and you can't expect big multiplied indicators from any combinations as it was earlier. Typically, the sum you fundraise depends directly on the marketing budget you're ready to invest. Only 2% of all fundraising are lucky to get x-times multiplications. These projects invest around 25,000 USDT in marketing also, what a coincidence. Anyway, these investments return to them in the form of a solid community for sure. 
Keep your promises realistic
Price on IEO. Avoid promising 3-4x profits on IEO because you'll attract only quick buy'n'sell hunters. And all of your fundraised money will be forced to reinvest in liquidity services to stabilize the token on market during the listing. Otherwise, your project may get into the scam trash bin. 
The new is a well-forgotten old
There's no magic pill for being a successful crypto project in 2023. But there are fundamental things that show your motivation, level of openness, and the product you created. Even though the crypto market tends to get more and more features of traditional fiat and other older types of markets, you have a chance to use it for your own good. 
Get prepared well, be transparent and visible to your audience, make your product valuable, and make your token involving—any high-quality exchange like P2B will show you results that will make you feel dizzy in a positive way. Any market fluctuations won't make the weather for your project if you respect the rules and nature of crypto.
Get lucky with IDO and IEO on P2B exchange