How to Get Airdrop on the Crypto Exchange?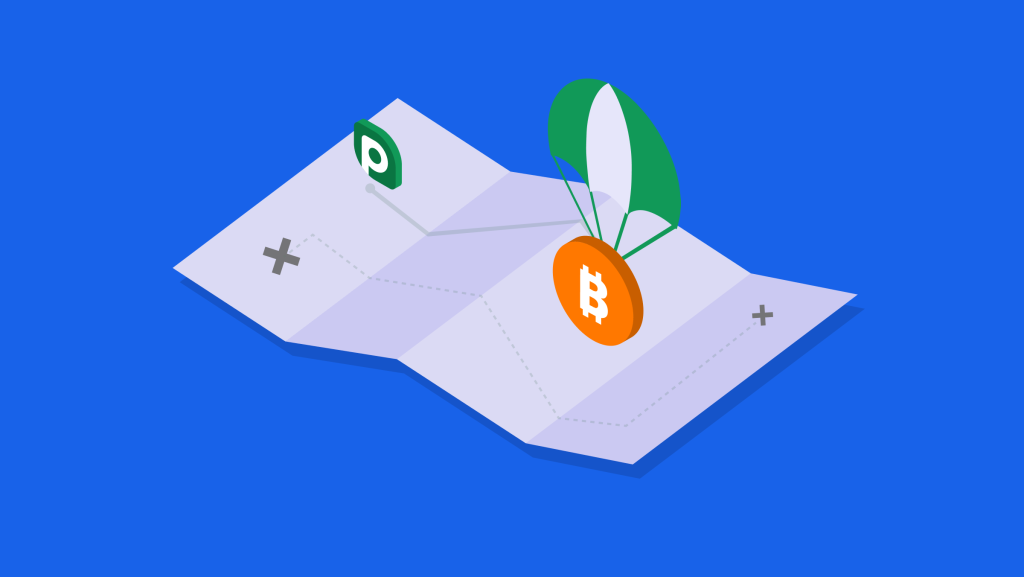 One of the popular marketing tools among blockchain-based services is crypto airdrop. This promotional activity allows crypto projects to increase awareness and enhance their community. To learn more about  what is a crypto airdrop and how does crypto airdrop work we recommend you check out our knowledgebase.
In this guide, you will know how to participate in airdrops that are available on the P2B exchange.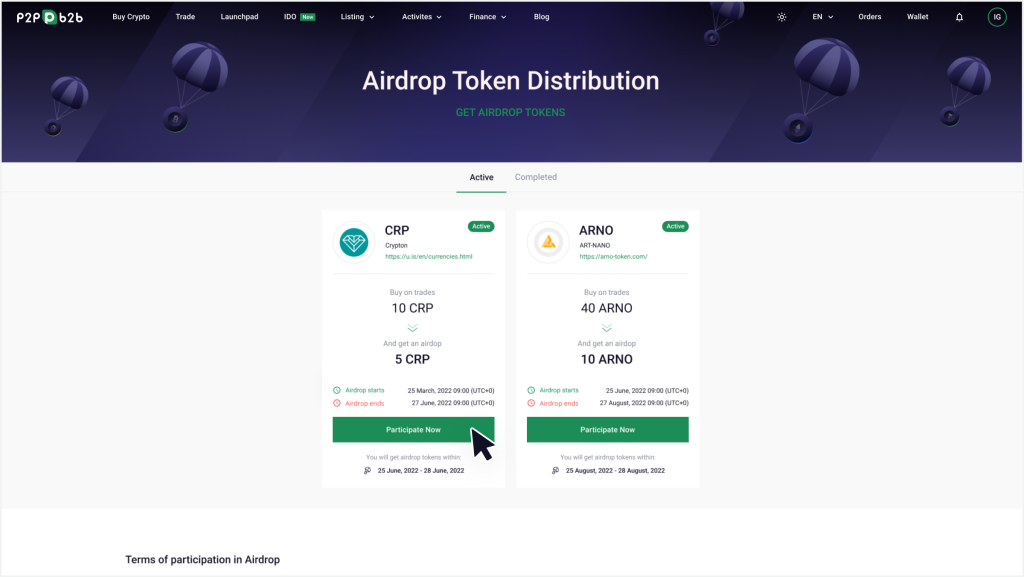 Airdrop 
A typical airdrop is a promo giveaway that gives away free airdrop crypto coins related to the project's services without any additional conditionals. To receive some amount of them you should go through the few tips below:
Go to the verification page and pass KYC. To avoid any issues use our guide about 

P2B verification

. 
Choose a suitable project on the Airdrop page and click "Request Tokens".
Get a reward in the project's tokens.
Trade-off Airdrop
The trade-off airdrop has some distinctive features from the previous. The point is that you should trade first and then receive tokens as a bonus due to your loyalty to the project. So to take part in such airdrop follow this flow:
Go through the verification process.
Choose the project that provides Airdrop and look over conditions.
Click the "Get Tokens" button.
Go to the trading page to buy at least minimum amount of tokens indicated on the airdrop card. You should purchase tokens within 24 hours
Get a reward in the project's tokens.
Pay attention that tokens may not be credited to your account immediately. Please check the dates on the Airdrop card.
Follow the announcements in the Blog or Telegram group to know first about new airdrops on the P2B exchange.