How to choose the best crypto launchpad?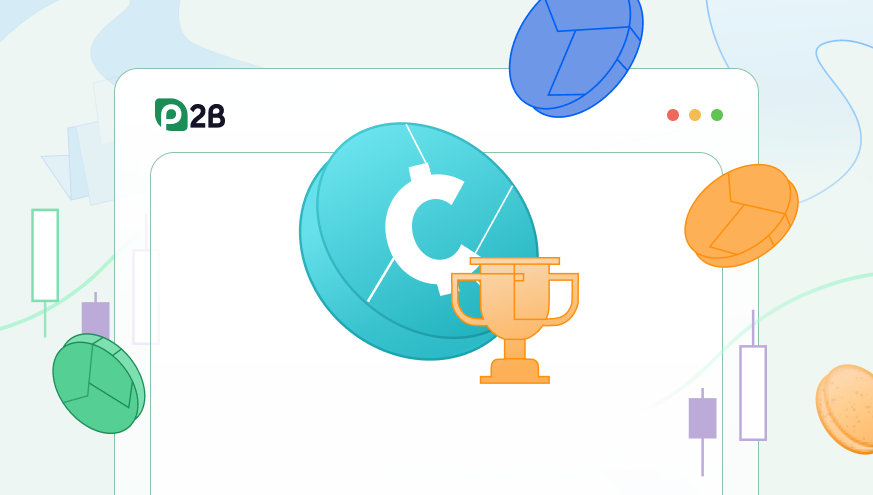 Do you want to launch your new crypto project and don't know what to start from? The first you need to do is to choose the best launchpad for your project properly. In this extensive guideline, you will learn how to choose the best launchpad to launch your new crypto project. You will get a comparison of launchpads offered by different platforms and will be able to choose the most suitable for your new crypto project. Here we go!
What is a launchpad?
Let's start our guideline with an explanation of the concept. A launchpad is an incubator for new crypto projects. Launchpads are responsible for the implementation of crypto ideas into fully-functional projects. A launchpad provides any new crypto project with resources to boost a project. 
The best launchpad very often offers additional services: 
Full-cycle support during the IEO/ IDO launch and token listing;

Pre-listing promotion campaign;

Digital marketing/advertising;

Building a solid community before IEO to involve new investors;

Market-making and liquidity services to support token liquidity after listing;

A platform to raise funds where you launch your new crypto project. 
What is a launchpad used for?
A launchpad is similar to IEO. However, it's a little broader concept than IEO because it includes a lot of other promotions, community building, liquidity, and market-making services.
Generally speaking, a launchpad serves two fundamental purposes. At first, a launchpad is used to search for new crypto projects and purchase cryptocurrencies before listing. Second, a launchpad is necessary for the ongoing growth of the blockchain and crypto ecosystem. Without a well-designed launchpad, many useful and revolutionary projects could fail because of the lack of promotion and market-making support. 
How does a launchpad work? 
Each launchpad has its unique process for launching new projects into the world. Many platforms require startups to undergo a rigorous application process when the most promising projects with MVP (a minimum viable product) are accepted. When startups apply for the launchpad, exchanges pay attention to a huge number of items, including:
A well-designed MVP (a minimum viable product);

A representative white paper;

Information about the experience of the team members in social networks and reputable platforms;

A strong crypto community;

The practical usefulness of the project;

Marketability etc.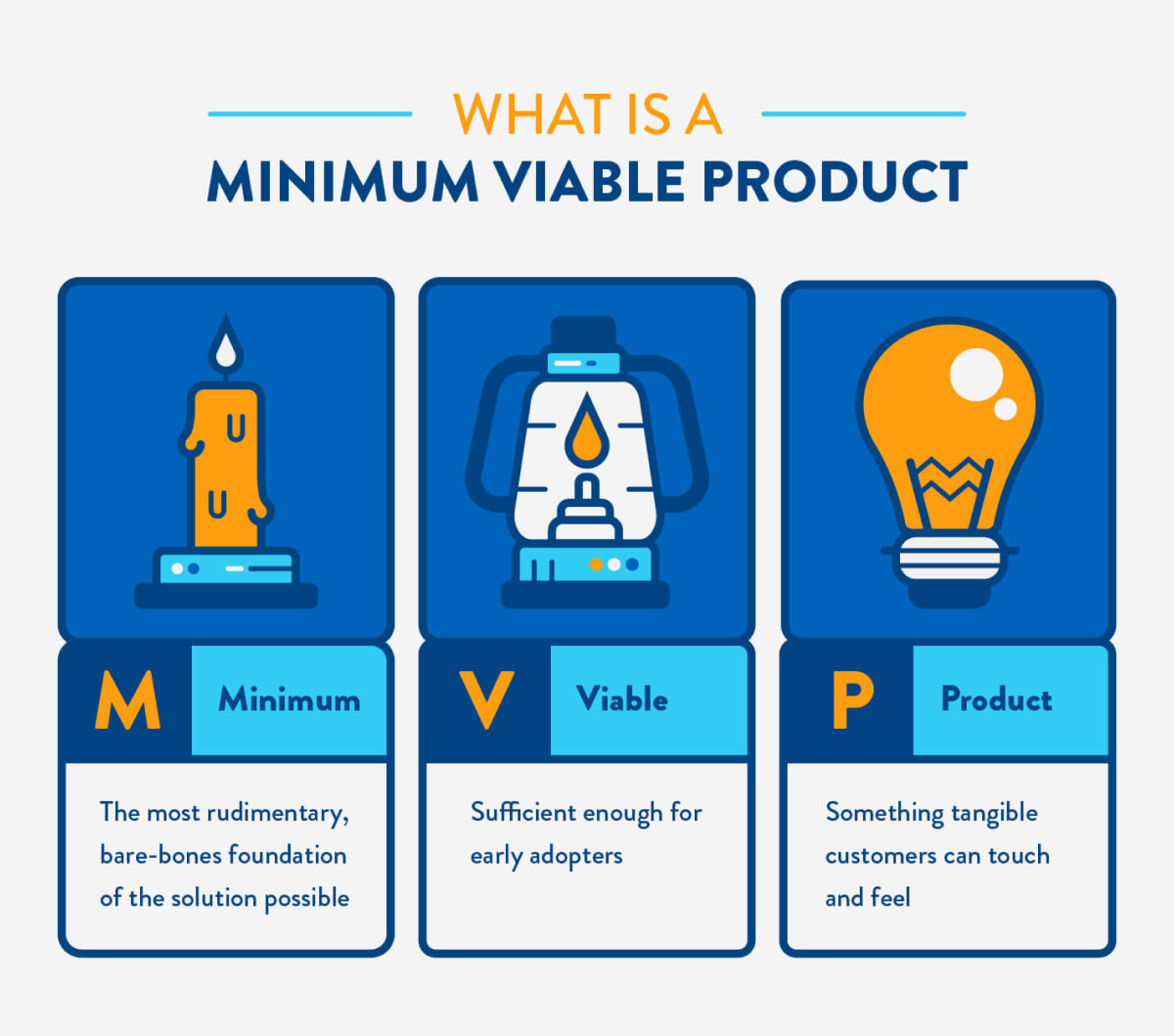 Source: CleverTap
All these factors play an important role when reputable exchanges choose a new crypto project to launch on their platforms. Since casting rules on popular platforms are very strict, startups look for platforms that help boost new crypto projects. 
The best launchpad provides new crypto projects with all the necessary services for successful projects launch. As usual, launchpads' biggest service is a platform to host a token and open fundraising.
How to choose the best launchpad for your new crypto project?
So, let's consider the essential factors you must consider while choosing the best platform for launching an IEO. They are the following:
Platform reputation. The best launchpad platforms can boast a high-level reputation. However, not all platforms share this trustworthiness, especially when it comes to a decentralized exchange launchpad. Explore the success of the crypto projects previously launched by a platform. This will help you select the most reliable and trustworthy exchange for your new crypto project.

Tokens previously launched on the platform. As it was mentioned above, pay attention to previous tokens launched on this platform. Launchpads that can boast a rich history of incubating high-quality projects are more likely to continue this trend going forward. Exchanges with minimal selection criteria may win a jackpot more rarely but are more likely to promote young projects with less valuable investment opportunities. 

Information provided. Look through the information posted by exchanges about token sale information, including total Value Locked (TVL), number of previous projects, number of participants, etc. Exploring all this information before applying for the best launchpad is a great idea. 

Token variety. Choose platforms offering a huge number of supported blockchains. Any crypto platforms offer just the most popular networks, while others offer an extended token variety. The long-term health of a new project depends on the success of the network it's built on. For instance, avoid platforms operating on this network if you don't believe the Binance Smart Chain has long-term viability. 

Types of fundraising. While choosing an exchange for your new crypto project launch, look for the format of fundraising that meets all your needs. There are several of the most popular fundraising formats for new crypto projects, including IEO (Initial Exchange Offering) and IDO (Initial Decentralized Offering).

Variety of supported cryptocurrencies. Most platforms allow investors to use digital assets to participate in token sales. Many platforms require a native utility token for investors to be eligible. However, some can accept popular and easily accessible stablecoins, including Tether (USDT) or Binance USD (BUSD). 

Trading fees. While most token sales and launchpads don't charge fees directly for participation, however, there is some form of transaction fees. While you choose a platform for participation as an investor, pay attention to whether this platform is cost-effective or not to participate when accounting for additional fees. 
Choose P2B Crypto Launchpad and Involve New Investors
Top-5 Crypto Launchpads 
Let's consider the most popular platforms offering an IEO/ IDO launchpad and compare their pros and cons for new crypto startups briefly. 
Binance
Binance is the first, largest, and most popular exchange worldwide, receiving millions of dollars of daily trading volume and supporting 60M+ monthly visits. Due to the platform's gigantic structure in the industry, the exchange has become a hub for all things and hosted its launchpad for new crypto projects. Due to its reputation, Binance is the first platform offering a launchpad for high-profile startups to push their projects. 
The selection criteria are quite strict. Therefore, the Binance exchange accepts applications from the best and breakthrough projects. If a development team is adopted, the main purpose of Binance's launchpad is to assist the project in its initial token sale. Thanks to the exchange's massive amounts of traffic, new crypto projects launching a crypto presale on the exchange succeed. 
The Binance launchpad was founded in 2019 and has launched many successful projects since that moment. One of the brightest is STEPN (GMT) which has designed a fitness-based blockchain app that provides users with rewards for staying active and healthy. The initial token offering was 420 million GMT, sold to 130,672 participating Binance users who committed Binance Coins (BNB). When the IEO was launched, one GMT token cost approximately 11 cents. After that, the price rose to more than $5.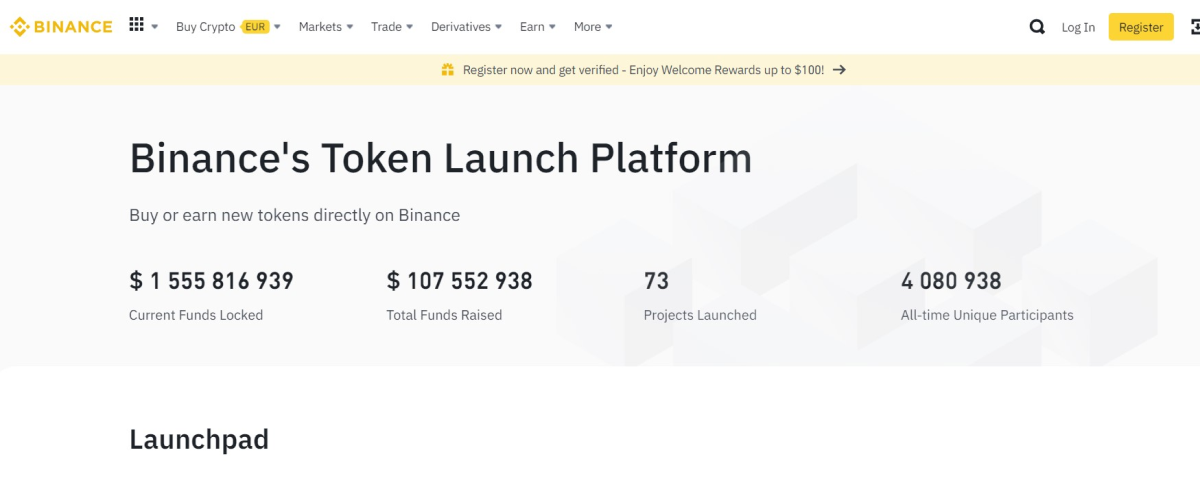 Source: Binance 
However, the most successful IEO on the exchange was launched for BitTorrent. For the first 15 minutes, the developers of BitTorrent raised $7.2 million. 
In addition, the Binance exchange holds a crypto presale via a lottery system, where participants "get tickets" for a chance to receive a new token. Many popular new crypto projects, including Harmony, Axie Infinity, Polygon, and Sandbox, raised funds via the Binance Launchpad. In addition, the exchange offers a Launchpool for IDOs. Investors participating in IDOs can lock up their BNB or Binance USD (BUSD) into a pool. After that, they will get a proportional amount of a new token as a "farming reward." The APYs can be from less than 2% to over 20%. More than 200 000 investors participated in some IDOs via the Binance Launchpool. We can emphasize Manchester City Fan Token and Anchor protocol among the most popular projects. 
Let's consider the essential pros of the Binance launchpad:
A lot of breakthrough startups have launched their crypto presale via the Binance Launchpad and gotten great success in the involvement of new investors;

Investors have an opportunity to get a passive income while participating in Binance IDOs via farming;

The exchange provides newly-launched projects with the best marketing support.
Among the most popular cons, we can emphasize: 
Even launching their crypto presale on the Binance platform, new crypto startups can fail;

Strict selection criteria for new crypto projects;

Some IEOs/IDOs on the Binance platform are based on the "lottery system." Therefore, some investors don't get new tokens;

Investors are not protected from pump-and-dump schemes. 
ByBit 
ByBit is a well-known exchange worldwide popular for offering an excellent range of derivatives and margin trading opportunities. The exchange supports trading without customers passing a verification process while limiting its fiat currency compatibility. In addition, the exchange offers a highly-regarded IEO/IDO Launchpad.
Startups can raise funds for their crypto projects using IDOs or IEOs. Investors can take part in a crypto presale by locking up tokens, including ByBit's native crypto (BIT) or certain stablecoins (USDT). 
Let's consider the essential advantages offered by the ByBit launchpad: 
ByBit IDOs can boast some high-level potential incomes in the market (100%+ for some presales); 

High-level liquidity of the exchange;

Support for committing to a stablecoin, including USDT;

Low transaction fees. 
Among the essential disadvantages of the ByBit platform, we can emphasize the following:
Fewer investors participating in IEOs/IDOs (average of around 20,000 per presale).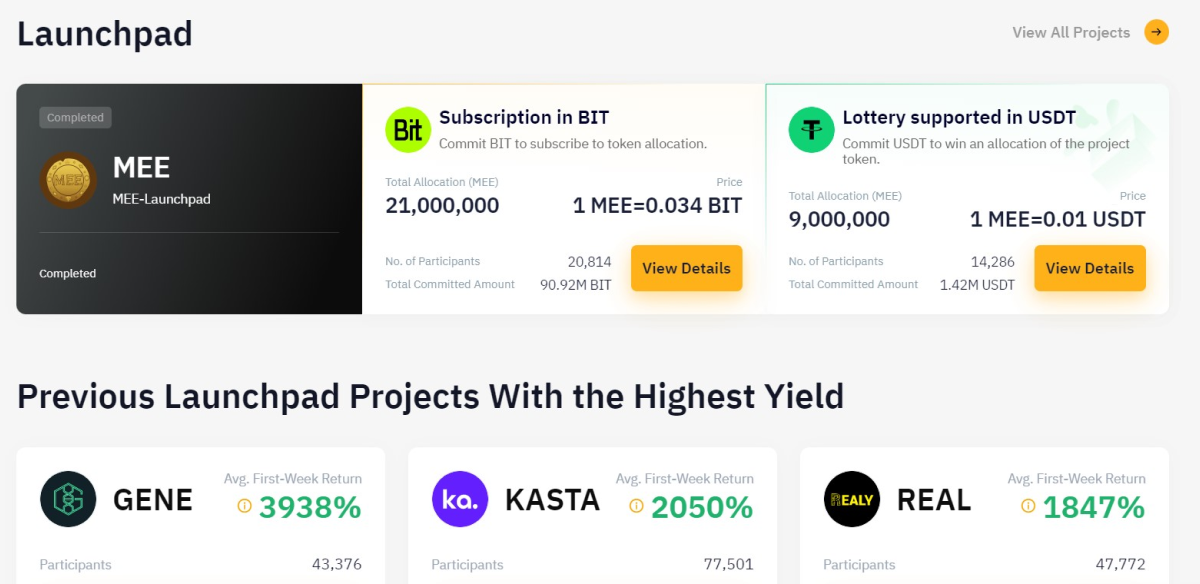 Source: Bybit
Crypto.com
Crypto.com is a centralized exchange that became popular for its famous brand ambassadors, including Matt Damon. The exchange has recently launched an IEO/IDO Launchpad service for investors. The platform isn't transparent about the participants or funds raised per IEO/IDO. Many startups that launch their crypto presale don't provide investors with enough information about their projects and their purposes.
Let's consider the main benefits offered by the platform for startups:
Active crypto community;

A well-trusted and highly-regulated exchange;

An easy sign-up process for startups;

Supporting diverse types of token launches, including IEOs/ IDOs. 
Among the most popular disadvantages of the launchpad, we can emphasize the following:
Enough high fees;

The exchange isn't always transparent with the launch results and participation processes.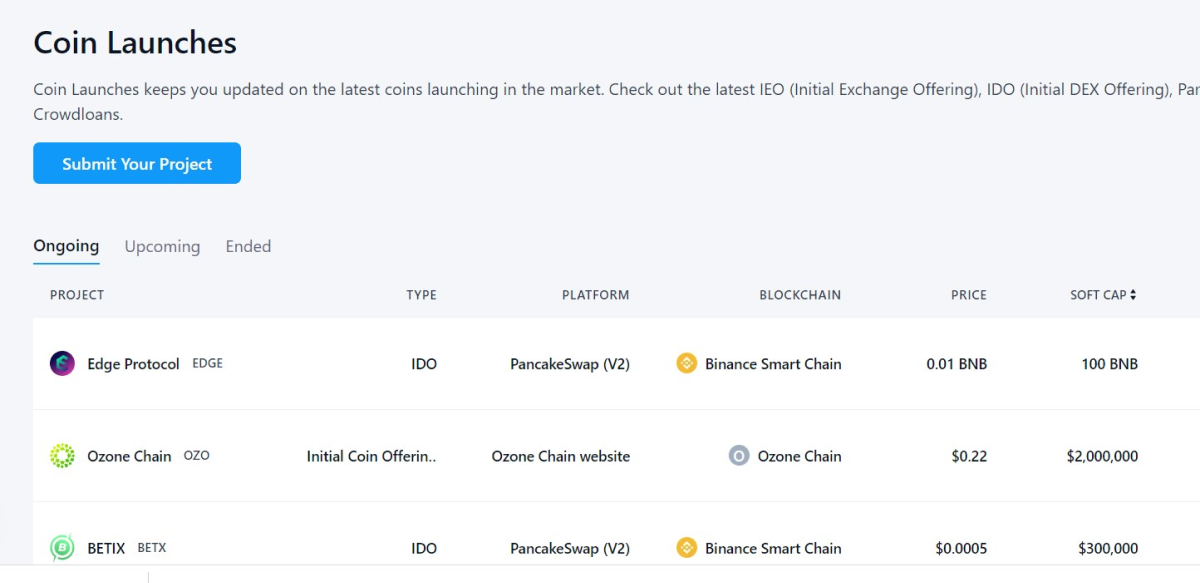 Source: Crypto.com
Gate.io
Gate.io is a cryptocurrency exchange known for supporting many altcoins and trading pairs. A mobile app, an open-source API, derivatives trading, and staking are available for customers. The platform is one of the top crypto incubators for projects launching a crypto presale.
Since the start of operating, the platform has launched around 749 presales with almost $95 million raised. In spite of the fact that the quality of projects can vary, a huge number of blockchain startups have launched a crypto presale for tokens on the platform. 
For investors, the conditions of participation are diverse. Sometimes, the exchange offers free airdrops where participants can get free tokens. Other projects with stronger financial backing and technical support require investors to lock up a token, including GT ( a native token of the platform) or USDT. Some projects combine two principles, where investors can get a chance to receive tokens. If a customer fails, they can commit a "share" to the project to receive a token allocation anyway. The token sale will fail if the full funding goal is not reached by the incubation time.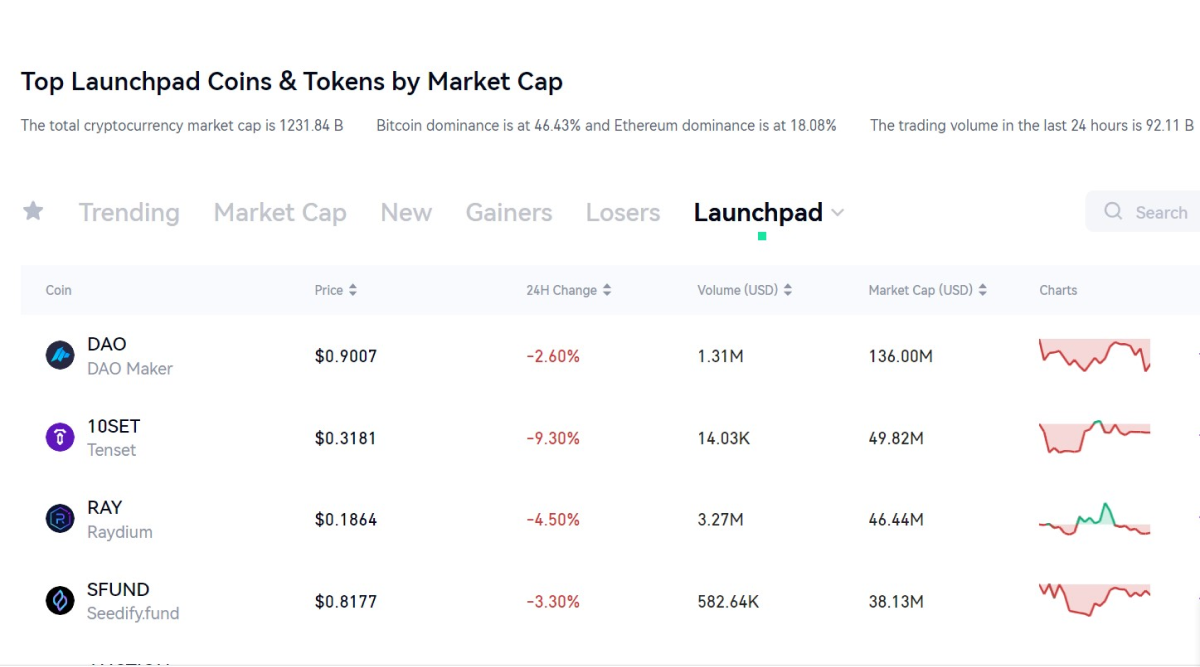 Source: Gate.io
Let's consider the essential benefits of the launchpad:
Hosting free airdrops and lotteries;

Over $800M in funding has been raised for new blockchain projects.
Among the essential drawbacks of the launchpad for crypto projects, we can emphasize the following: 
A lot of IDOs/IEOs fail to reach their token sale goal. 
P2B Exchange 
The P2B cryptocurrency exchange is one of Europe's top crypto exchanges, consistently ranking among the top platforms based on weekly visits according to CoinMarketCap's top-10 list. Over the past three years, P2B has experienced rapid growth and currently holds a position among the top three exchanges. Notably, P2B boasts the widest variety of listed tokens among all exchanges while building its reputation as the leading platform in this category.
The main mission of the platform is accelerating and developing startups. Therefore, it interacts with a pool of partners who help to boost projects from scratch, including, including PromoJ and LiquidLines. Due to this partnership, projects get more professional liquidity and market0making support applying for the P2B launchpad.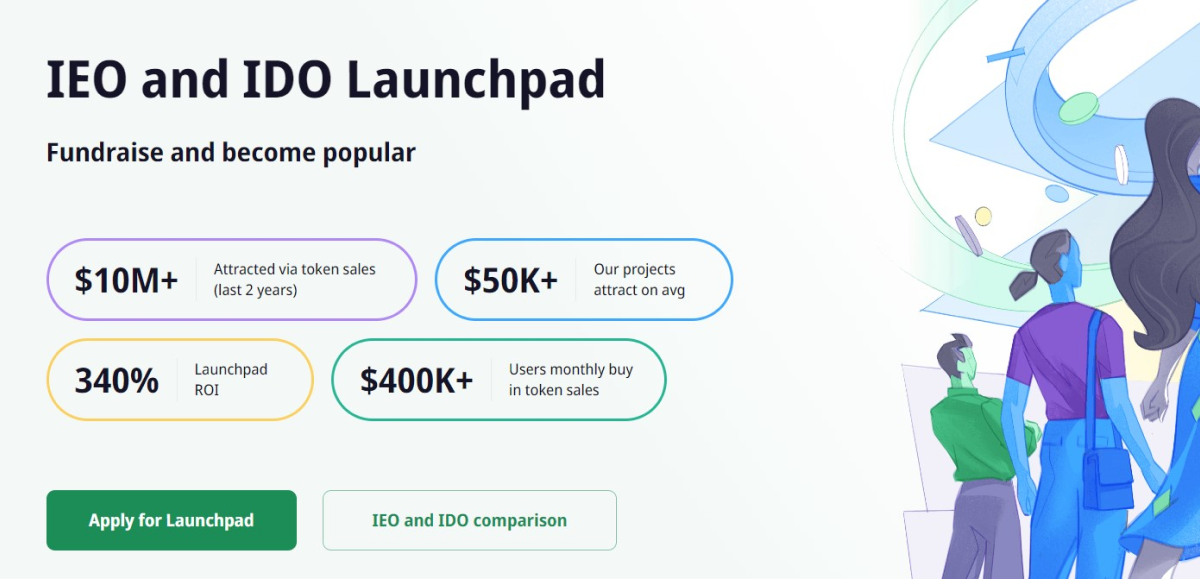 Source: P2B official
P2B offers a crypto presale launchpad for young projects providing them with full-cycle support and additional market-making and liquidity services. Let's consider the essential benefits offered by the exchange for projects launching their IEOs/IDOs as compared to other launchpads:
Full-cycle support during the crypto presale launch, starting from the pre-IEO marketing campaign and ending with post-listing promotion and liquidity services for projects;

A well-designed marketing campaign, including an external IEO community promotion, extending a community, custom Email campaign to verified P2B users, internal P2B promo, AMA sessions, and much more;

Expansion on other crypto markets;

Market-making and liquidity services after token listing to build strong liquidity for the token in the market;

Wide variety of supported blockchains. P2B offers the most extensive list of networks in the international market, among which 24 of the most popular blockchains worldwide;

High-level reputation and experience in the market. According to CMC, P2B is on the Top-25.

Untouchable funds. According to the designed business model, P2B doesn't access, reinvest or manipulate the users' funds to get an additional profit;

High-level security. According to the

Сer.live rating

, one of the most reliable independent rating sources, the P2B security rating is AA, with an 88.30% security score;

Diverse types of fundraising, including IEO and IDO.
Apply for P2B Launchpad and Promote Your Crypto Project from Scratch