Crypto Under $1: Is it Worth Investing in?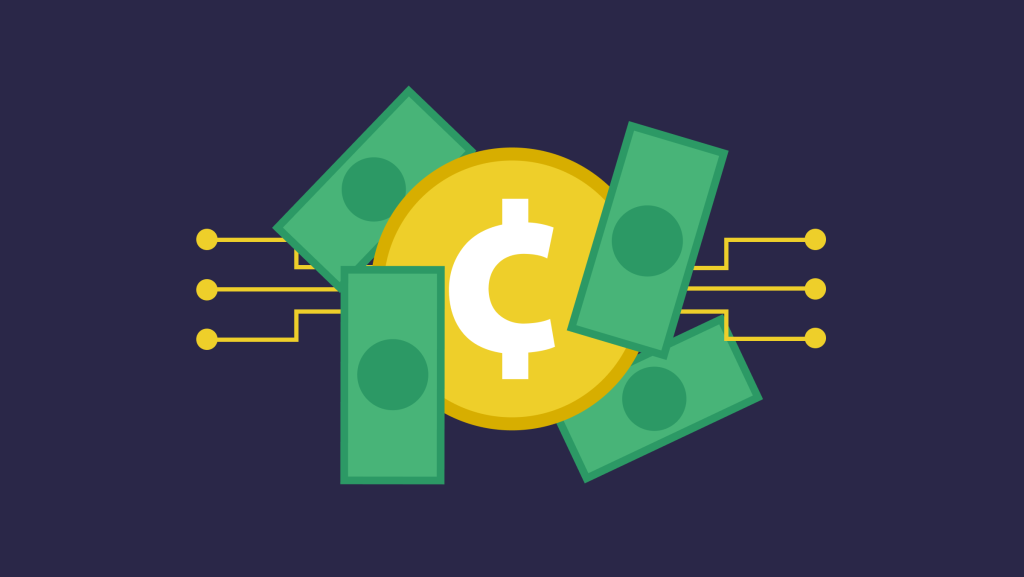 Creating the best crypto portfolio by diversifying it is always a good idea ‒ this move is strategically wise, not only with crypto assets. Some investors also choose to diversify their wallets with crypto out of the FOMO ‒ luckily, there are plenty of cases when tokens multiply their value over time. There are always a lot of prospective altcoins to invest in.
Those who bought Bitcoin or Ethereum at the start of the decade now own a big wealth. But Bitcoin (BTC) or Ethereum (ETH) is not the one and only cryptocurrency worth buying, especially now. There are a lot of perspective altcoins worth investors' attention ‒ they have every opportunity to skyrocket their prices and make every investment worth it.
With P2B, you can easily invest in promising coin with low price and increase the value of assets in your wallet ‒ but first, let's see how it all works.
How do cryptocurrency prices work?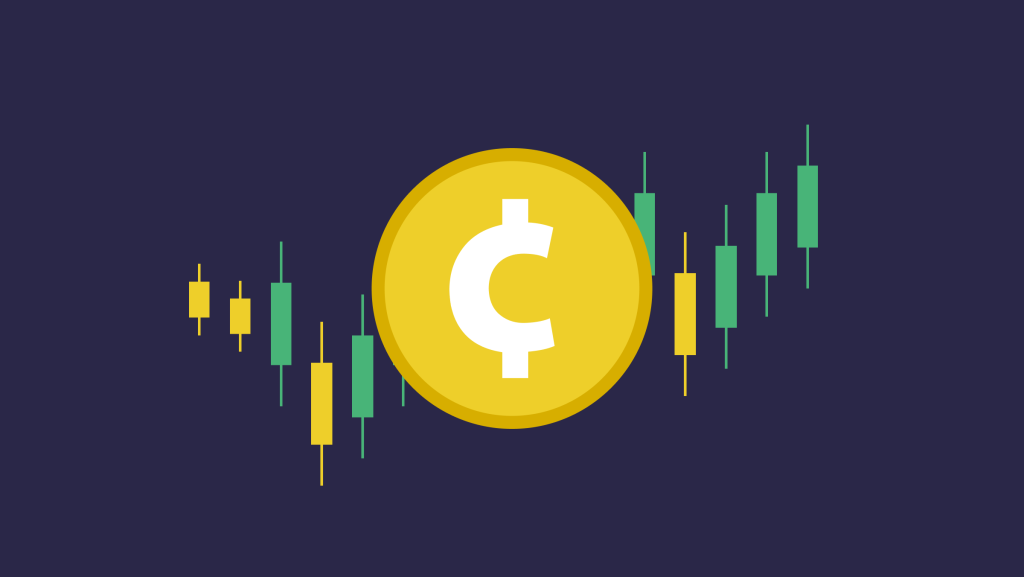 Unlike other assets, crypto coins work not only as investments but also as a currency. Basic market rules still govern their prices: every event or even mention of the crypto can alter its price, increase its' demand, etc. FOMO is not the only factor that should encourage you to add new assets to your crypto wallet.
All in all, it's all about the demand and supply balance. Basically, when the demand for a certain token grows, its price also starts to grow until the supply responds to that demand. When you know the factors that impact demand and supply, you're most likely to make wise investment decisions and diversify assets in your wallet. These factors can be pretty predictable, like supply limits (for example, Bitcoin (BTC) supply is very limited, hence this coin is the most valuable), or very unpredictable, like a crisis in the crypto market, news about the project, or some incident regarding the project.
Knowing how cryptonomics work is essential here ‒ only when you know what influences token price and what is creating the supply you can predict the best time to invest and grow your investments.
Also, some governments are already trying to embrace cryptocurrency regulation, but so far, their practices aren't as successful as expected ‒ you have to mind that factor as well because government involvement makes the crypto market a risky place.
Tokens under $1: Is crypto worth investing in 2022?
The best example of price growth is the success of Bitcoin. Back in 2011, the Bitcoin (BTC) price didn't even reach 1 USD ‒ today (June 1rst), 1 Bitcoin (BTC) costs around $32000 and has every chance to rise even higher (there were already multiple occurrences of BTC gaining new heights).
It's not likely that any other crypto can replicate Bitcoin's or Ethereum's success in the nearest future. But still, if you choose wisely, you can buy tokens under 1 USD and expect them to grow in price, multiplying your investments. The growth won't be rapid, but even a slight increase in the price can influence the worth of your crypto wallet if you buy a lot of these tokens.
Basically, cryptocurrencies priced under 1 USD have all the potential to grow. It doesn't mean that your investments will multiply by hundreds eventually and reach Bitcoin (BTC) or Ethereum (ETH) prices, but even a small price movement can significantly influence the price of your investments ‒ and that's the best thing about low-price crypto.
This means that if you want to invest some of your funds out of your wallet in tokens under 1 USD, it's still a good idea, although it requires some research.
$1 worth cryptocurrencies that skyrocketed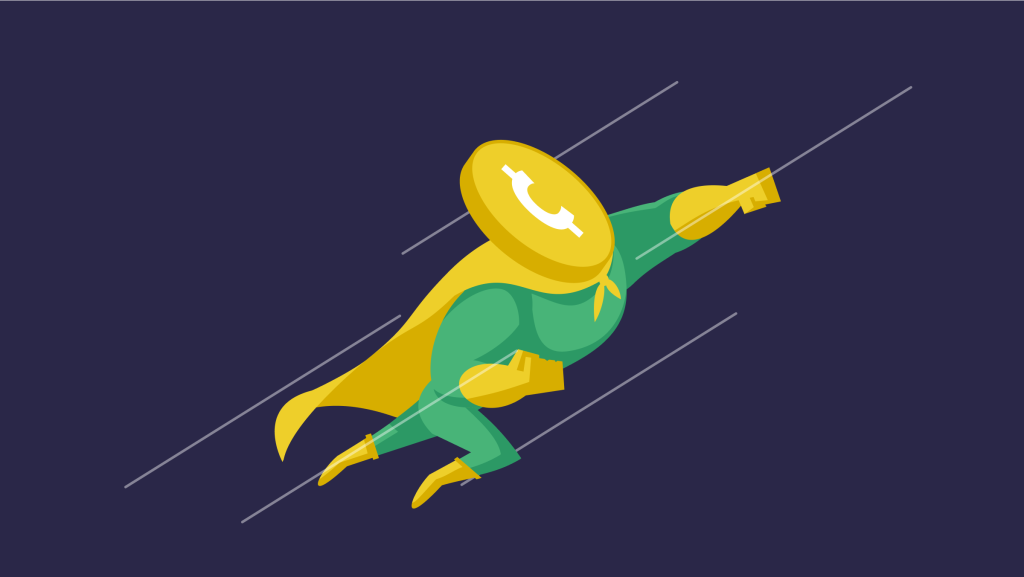 There already are good cases of low-priced crypto significantly increasing in price and creating big profits for investors. Let's see how it worked for them.
STEPN (GMT)
With its' development started in 2021, STEPN is a gamified crypto-network that promotes a healthy lifestyle through its' own STEPN app and rewards users with GMT tokens for their social and physical activity.
The STEPN project started at $0.15 for 1 GMT after the initial offer in March 2022, and after a few highs and downs, it stabilized the price at $4.17 per 1 GMT by the end of April 2022. The growth is impressive, and the project acquires new investors with every new day, judging by the online data on the project's website.
Solana (SOL)
You've probably seen SOL on some cryptocurrency exchanges ‒ Solana (SOL) crypto has its' own decentralized blockchain technology that allows building other tokens based on the Solana platform.
At the start of its' initial offer, you could buy one Sol crypto coin for as low as $0.22. Before the market turbulence spring 2022, 1 SOL cost around 260 USD ‒ that's a great two-year growth despite some price falls that SOL and most cryptocurrencies experienced this spring.
Nym (NYM)
Nym is a promising online security project that fully uses blockchain technologies to anonymize incoming and outgoing traffic. Unlike other anonymizing technologies, Nym completely encrypts packages, creating the protection that can withstand even advanced decrypting services.
NYM crypto ICO was held in February 2022, where the project raised $31,280,000 with starting price of $0.25 per 1 NYM. After crypto market turbulence during that spring, the price stabilized at $0.46. This difference might look insignificant, but what matters the most is the interest rate by crypto ratings. Cryptorank and other cryptocurrency market ratings give NYM a "very high" interest rate. In terms of the volatile market, this is excellent news, meaning that this token is going to rise more in the nearest future.
Cardano (ADA)
Cardano is a secure DeFi ecosystem that provides users with fast and secure crypto transactions for coin staking, exchanges, and any kind of ADA crypto investments.
The ICO for the Cardano project was held from October 2017 to January 2018, raising over  $62240000. The price for 1 ADA during the token sale was $0.0024, and by the end of April 2022, 1 ADA coin cost around $1.25 before the market fall dropped it to $0.6, just like many other cryptocurrencies. With the overall crypto market situation this spring in mind, Cardano's (ADA) tendency remains positive.
As you can see, despite the crypto market being volatile, low-priced coins can still give some profit and add more value to your crypto wallet. The main point here is to figure out the circumstances when it's the most suitable time to make an investment in a certain crypto coin. After all, not everything can revolve around Bitcoin (BTC) and Ethereum (ETH).
Buy low price tokens with P2B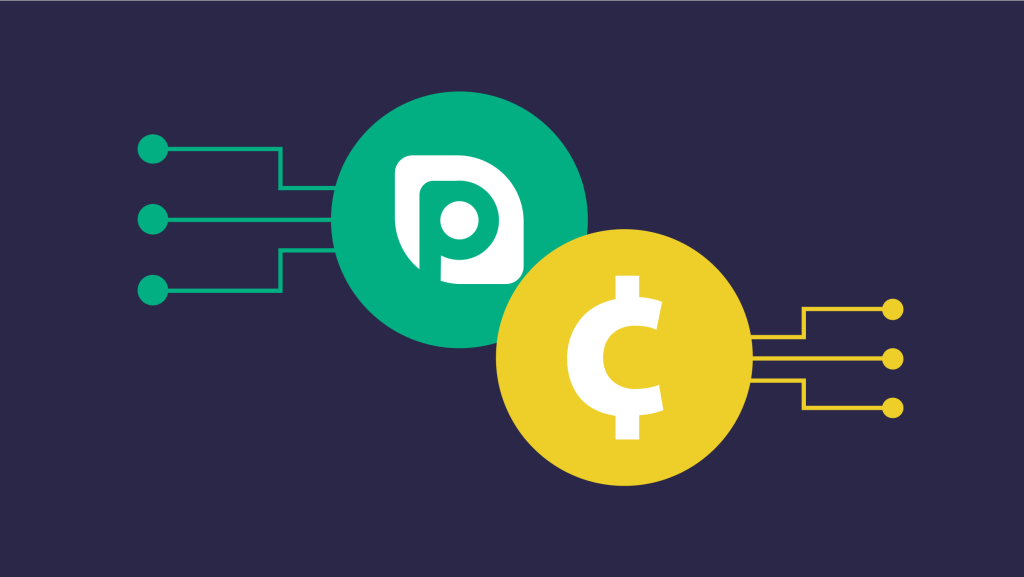 Although buying low price tokens is a good option, some of them have up to eight zeros after the point, meaning their prices are shown as 0. Technically, you can't buy and sell these tokens directly.
P2B offers two solutions to this issue ‒ every project decides on its own which way is more convenient for them.
Trading with proxy crypto pairs
P2B users can use our custom solution for trading tokens with native tickers using proxy crypto pairs. To do so, you'll only need to have some USDT on your account balance.
To get access to proxy pairs, you have to convert some USDT to USDP because every pair eventually consists of USDP and the token of your choice.
Just after that, you're ready to buy any tokens listed on the P2B exchange. Just create an order at p2pb2b.com/trade ‒ choose the pair with USDP you're interested in, and make a purchase. Just push the Buy or Sell button and wait for the order execution.
Use alternative token tickers
Our trading platform already has projects that have chosen our solution with alternative tickers for low-priced tokens. On P2B, they use an alternative ticker and alternative price for your convenience.
First of all, you have to find a suitable token in the list. P2B makes it easy for you to recognize the one you need: for example, if originally project had a "%%%" ticker, on P2B it will have an alternative as "1B%%%". 1B prefix means 1 billion/million/thousand/etc, depending on the project. So if you see 1 1B%%%" on your account, you should multiply this amount by the relevant number. The tickers usually look similar, so you'll have no problem finding the one you need. Basically, you buy a low-priced crypto, but on your P2B account it is shown alternatively.
The rest is pretty much the same: you have to choose the desired trading pair on the "Trade" page and place an order to buy or sell tokens for up to 100% of the token amount you have on your balance.
Once you choose to withdraw your investments from your trading account to the wallet, you'll receive them with a native ticker and original price — mind the conversion!
A conclusion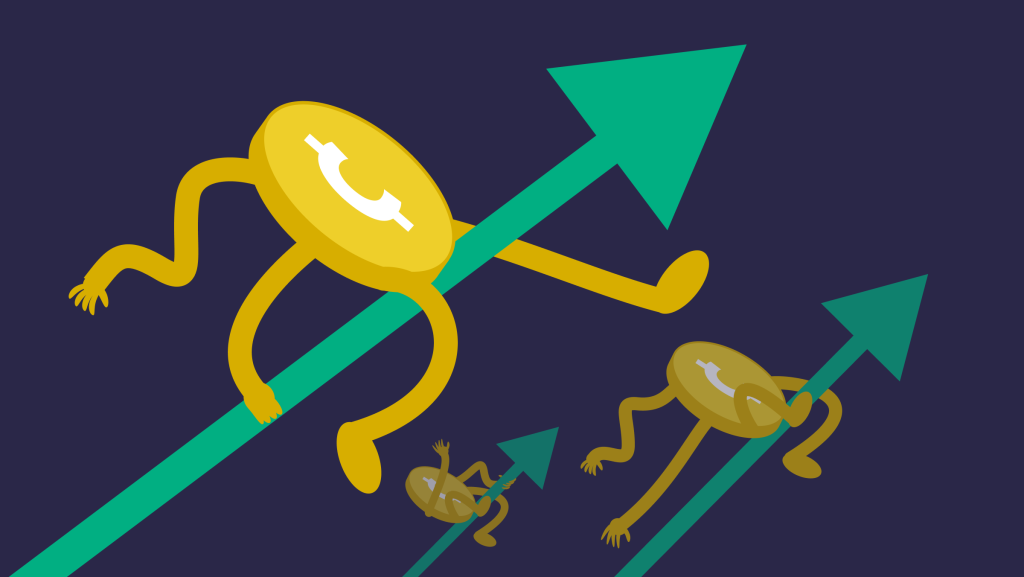 Having only Bitcoin (BTC) or Ethereum (ETH)  in your portfolio is a good long-term investment, but you might want to have alternatives in your wallet. As you can see, cryptocurrencies under $1 can be profitable if you make wise investments. And, of course, FOMO is a pushing factor that can make you buy cryptocurrency. Still, it's always best to rely on the cryptocurrency market analysis, latest news, and predictions about the hottest projects, not only about BTC and ETH.
P2B allows you to make investments in promising cryptocurrencies under $1 and provides you with convenient solutions to make your trading experience easier.