What is the Shiba Inu Coin?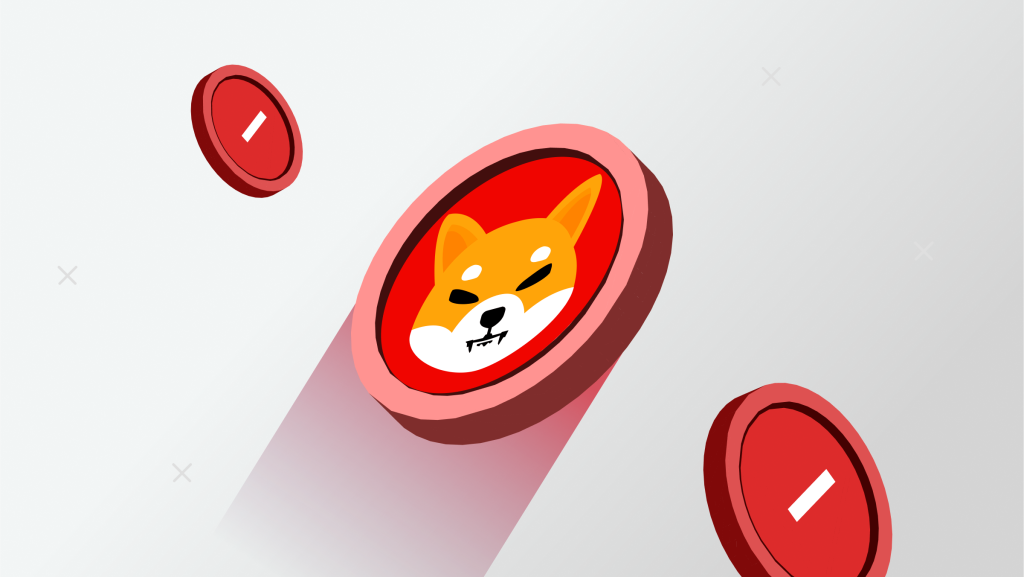 Gone are the days when everyone wanted to buy only Bitcoin and Ethereum (ETH) on cryptocurrency exchange platforms. Now many people choose to buy altcoins. When cryptocurrency capitalization can skyrocket from a single tweet by influencers, any altcoin can instantly fill your USD wallet. Shiba Inu (SHIB) coin is one of them. 
The meme-like cryptocurrency Shiba Inu coin was launched in August 2020 as a parody and main competitor of another meme cryptocurrency, Dogecoin (DOGE). The name and logo of the Shiba Inu coin refer to the Shiba Inu dog that appears on the Dogecoin (DOGE) logo. Cryptocurrency exchange platforms have become battlefields where Shiba Inu coin and Dogecoin (DOGE) fight for rights that are more worthy of wearing Shiba Inu on their coat of arms. Capitalization will help determine the winner among these cryptocurrencies.
The Shiba Inu coin runs on the Ethereum blockchain, with a total of 1 quadrillion Shiba Inu coins. One of the priorities of the creators of the Shiba Inu coin was not to spend a single USD on the project. 
What about the founder of the Shiba Inu coin?
 The founder of the Shiba Inu coin was an anonymous person who went by the pseudonym of Ryoshi. Rumor has it that he could be the creator of Ethereum (ETH), Vitalik Buterin. The thing is that the developers of the meme-cryptocurrency sent Buterin 505 trillion Shiba Inu coins, most of which he burned (about 90%). If he had sold off those coins, the Shiba Inu price could have seen a dizzying drop, and Dogecoin (DOGE) would have been the pack's leader among doge-based altcoins.
The cherry on the cake is a photo of Ethereum co-founders, taken after the DevCon V conference in 2019 in Japan, walking around the Internet. Based on this, we can justifiably assume that in addition to RYOSHI, the second anonymous creator of Shiba Inu coin is Vitalik Buterin.
What made these people create the Shiba Inu coin?
According to the developers of Shiba Inu, the decision to create a Dogecoin (DOGE) competitor was a spontaneous experiment in the world of crypto assets. As a result, the Shiba Inu community already counts more than 120 thousand and continues to grow. People who buy this altcoin call themselves the Shiba Inu army.
The Shiba Inu coin has evolved from a meme into a crypto ecosystem that includes LEASH and BONE tokens, the decentralized ShibaSwap exchange, and Shiba Incubator for creating NFT art. Even Bitcoin and Ethereum can be impressed at this pace in recent years. And now the Shiba Inu coin is a natural "DOGECOIN KILLER."
Ryoshi said that the ultimate goal is to make Shiba Inu coin a global stable currency that residents of any country will buy as a store of value and as the main cryptocurrency of their wallet to pay
Shiba Inu advantages — What can make you buy this coin
Decent market capitalization
The Shiba Inu coin is in the top 15 the largest cryptocurrencies in the world in terms of market capitalization. The capitalization of the Shiba Inu coin at the time of writing was more than USD 6.835 billion, while Dogecoin capitalization — USD 9,475 billion. Nevertheless, many experts consider Shiba Inu a speculative coin supported only by its community and enjoys popularity due to its hype. However, this can be said even about Bitcoin and Etherium (ETH) on their way to greatness  at crypto exchange platforms. In addition, most altcoins get their start through the hype and the community's support.
Decentralized crypto exchange ShibaSwap
What if we tell you that  Shiba Inu coin is a solid cryptocurrency, not just another meme dogecoin. Shiba Inu coin is a kind of oxymoron in the crypto environment.  How many altcoins or meme cryptocurrencies have you seen that would have a developed crypto ecosystem with its exchange platform with three own coins? This shows the seriousness of the creators of the Shiba Inu coin and the high desire to evolve their progeny. This is a significant advantage of the project if you are considering buying Shiba Inu or other coins  of the Shiba ecosystem.
A little distracted, here are the functions offered by the internal exchange platform for the Shiba army:  
Dig
Dig is a liquidity pool feature of ShibaSwap platform. Here the Shiba community can contribute crypto assets in pairs to existing liquidity pools on the platform or create their own. Liquidity providers receive ShibaSwap liquidity pool tokens (SSLP) as remuneration.
Woof
Woofing is getting Bone rewards for cashing in SSLP tokens.
Bury
Users can bet Shiba Inu, Leash and Bone coins to earn high interest that pays out in Bone coins.
Exchange
The exchange function on the ShibaSwap, where users can switch between multiple crypto assets.
Bonefolio 
It's an analytical dashboard where users can study current interest rates and track their returns.
NFT
Here, users can trade 10,000 unique non-mutually exchangeable tokens called Shiboshis – pixelated cartoon Shiba Inu dogs.
Shiba Inu coin price prediction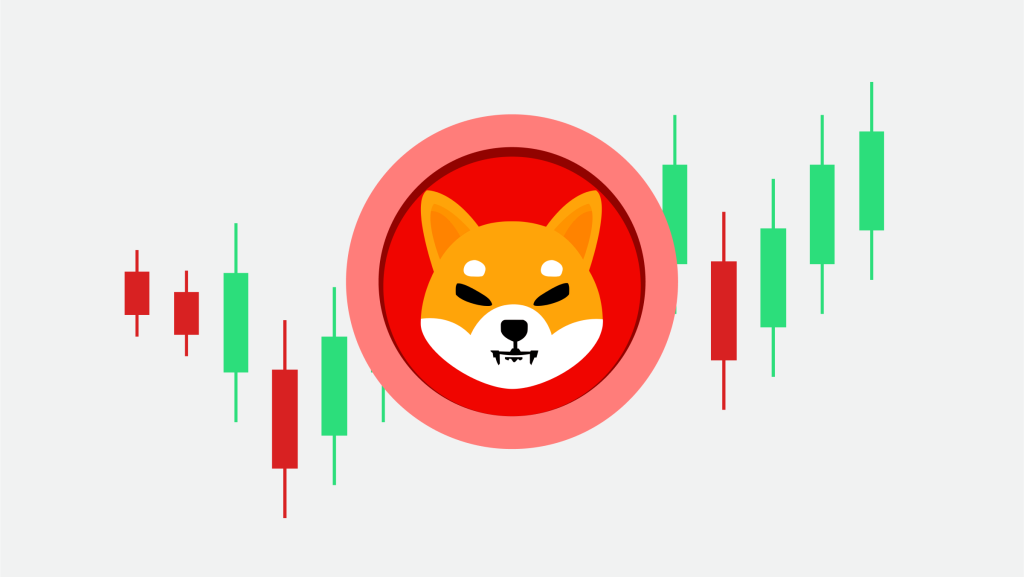 Making predictions even for Bitcoin and Etherium is a thankless task, given how unstable the behavior of cryptocurrencies has been in the last year. More precisely, the direction of the price chart is clear but not of an optimistic nature. After Bitcoin collapsed from almost 70,000 USD to 30,000 USD, and many crypto experts claimed it wouldn't happen, investor fears increased. The fall of the world's foremost cryptocurrency pulled altcoins with it accordingly. In light of the bearish sentiment in the crypto market, the Shiba Inu coin also lost its position. 
However, the advantages and disadvantages of meme coins like Shiba Inu and Dogecoin are that one tweet by an influencer, everyone understands that it is about Elon Musk, generates a 1000% pump or crashes the coin into the abyss.
At the time of this writing, you can buy the Shiba Inu coin for 0.00001 USD, eight times less than its maximum price of October 27, 2021. There are no reasons to expect a repeat of this dizzying leap or a dramatic price drop. However, the situation could change at any second. So you need to keep your hand on the pulse or paw if you have Shiba Inu and are a fan of this cryptocurrency.
But what do world crypto experts think about the fate of the Shiba Inu coin?
Wallet investor
Shiba Inu's cryptocurrency forecast for May 2022 looked quite optimistic. Experts predicted that the altcoin expects long-term growth, and buying it is profitable. The service predicts that in mid-May 2027, the Shiba Inu coin will reach a value of 0.000121 USD.
Digital coin 
The average coin price in 2022 will be 0.0000171, in 2025 — 0.0000244, and in 2030 — 0.0000564 USD.
Gov capital 
Shiba Inu's long-term price forecast is that the coin will reach 0.0004034 USD by May 18, 2025, and 0.000876 USD by May 2027.
Coin price forecast
Shiba Inu's 2022 forecast assumes the altcoin will be priced at 0.00002232 USD by the end of the year. The service expects the coin to grow by +83% from May 18 to the end of 2022.
Pay attention to the fact that none of the analytical companies imply Shina Inu's growth to 0.01 USD per coin. 
We also point out that cryptocurrency markets, especially such pairs as Shiba Inu and USD are highly volatile, making it difficult to predict a coin's price even within a few hours, not to mention long-term forecasts. Consequently, research by analysts and algorithmic services can have a large margin of error. We recommend neither investing in Shiba Inu nor discouraging you if you decide to buy this coin.
How to buy Shiba Inu
Even though Shiba Inu is a relatively young coin, it is already available at more than 70 crypto exchanges worldwide. But if you want a four-legged Shiba with a wet nose and tail, you'll have to work hard to find a good breeder. 

To sum up
Is it worth buying the Shiba Inu coin? Cryptocurrencies (especially memecoins like Shina Inu and Dogecoin) are highly volatile and, therefore, risky assets. Therefore, before buying them, you should always analyze the market at the current moment. This will help you make an informed decision about including the chosen coin in your portfolio. Moreover,  invest only those amounts, the loss of which doesn't significantly affect your wallet.
What will happen to the price of Shiba Inu? As of May 2022, many analyst services have predicted that the price of the Shiba Inu coin will  rise in the long term.
Will the Shiba Inu coin be worth 0.1 USD? None of the predictions in our article suggest the growth of Shiba Inu up to this price. The most optimistic forecast is given by Gov Capital — 0.000876 USD.
Read more articles in Projects Overview