What is 1inch crypto?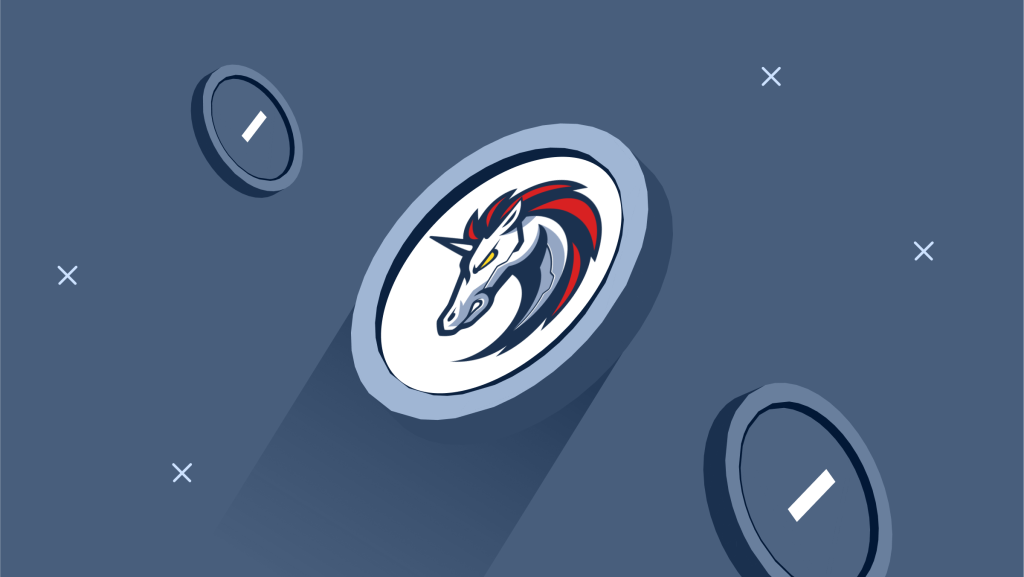 If you've ever stumbled upon this name and asked what is 1inch crypto, this article will be your detailed guide into the 1inch token ecosystem.
There's much more to 1inch crypto than just a token and a wallet. The aim of the 1inch project is to be a progressive and decentralized exchange platform aggregator supporting traders with low transaction fees and maintaining multiple blockchain technologies and standards. Working with DEX platforms for 1inch means there is no intermediate for executing orders ‒ traders fully oversee their funds in their wallets and control every operation without sharing too much personal information. Of course, decentralized also means unstable as transaction fees and crypto token prices are pretty fluid. To keep a track of all these changes and find the best solutions, the 1inch crypto project uses data collection technologies to gather real-time prices from different decentralized exchanges.
For example, 1inch aggregation protocol gathers data from Uniswap, Balancer, and other UNI and Ethereum-based platforms.
The project was launched in the middle of 2019, and by the end of 2020, the founders raised around 12 million USD of investments and launched the 1inch crypto token as well. The airdrop of the token was guaranteed nearly to everyone who used the 1inch exchange platform and ecosystem before the launch.
So, how does 1inch work?
The principle of 1inch work is much the same as any flight aggregator. The 1inch system gathers and analyzes data from multiple exchanges and gives you a list of the best solutions from these decentralized exchanges. The best cryptocurrency prices and trading conditions come up at the top of the search, so traders receive a better opportunity for their transactions.
To do that, the 1inch ecosystem uses an aggregation protocol that tracks data from decentralized (DEX) exchange platforms with the lowest transaction fees and best prices and compares them. Also, the 1inch project uses a Pathfinder technology that allows breaking big trading deals into smaller bits across different decentralized exchange platforms to secure the best deals. Think of that as a transit flight metaphor ‒ you can buy a direct flight that will cost you a lot, but to save your money, you can buy a transit flight as well which will cost you a bit less although you'll fly using different airlines. Just like that, 1inch connects the best deals from different decentralized exchange platforms to ensure you can trade cryptocurrencies under the best conditions.
For example, if you want to exchange 100 USD worth of any altcoin for Bitcoin (BTC), you can use 1inch to find other traders through decentralized (DEX) exchanges who will be glad to exchange their BTC for your altcoin with the lowest transaction fees. You can even divide the swap into smaller transactions with different traders ‒ 1inch will offer you multiple deals to choose the best way to trade your cryptocurrency for Ethereum (ETH), Bitcoin (BTC), or any other crypto.
Also, the 1inch project uses the liquidity protocol, which allows you to earn passive income in crypto all while trading with the 1inch exchange platform. The principle is simple: when you swap your crypto at 1inch, you can deposit your cryptocurrency in the project's liquidity pools. This way, you add your cryptocurrencies to the pool used by other traders, backing the platform, and the 1inch project allows you to earn special tokens. Further, they can be traded for Bitcoin (BTC), Ethereum (ETH), or other cryptocurrencies.
1inch crypto exchange platform also implied the limit order protocol that allows you to place orders with special conditions and not just swap orders. Stop orders, stop-loss orders and other limit orders can be placed, ensuring a better profit for you and less risky trading overall.
About 1inch token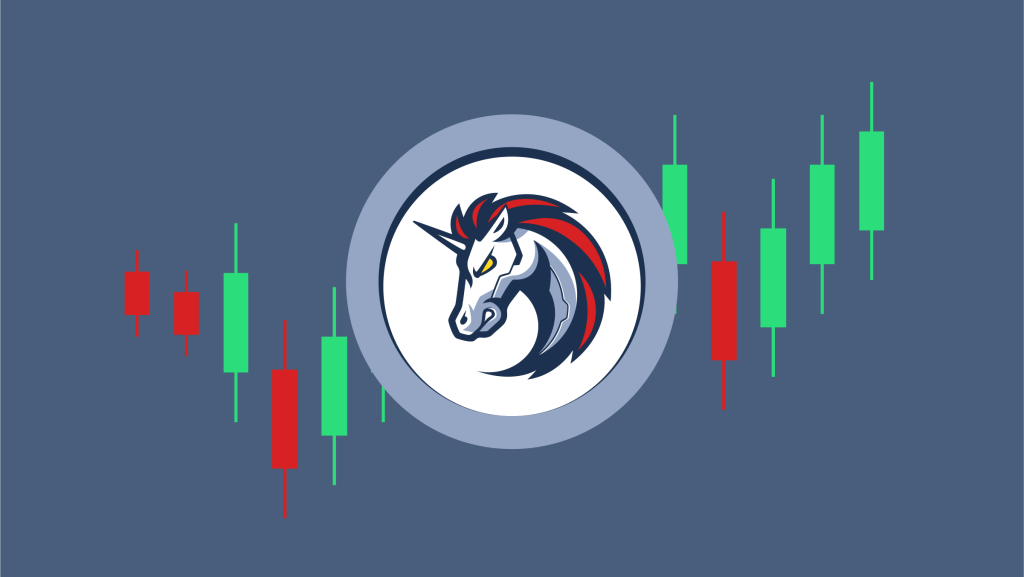 1inch crypto wallet allows you to keep the project's token ‒ 1INCH is both a governance token for the whole 1inch system and a regular utility token in the network under the same name. It's a multichain crypto token ‒ for now, available on Ethereum and BSC supporting decentralized (DEX) platforms. The liquidity protocol is used to ensure the operation of 1INCH as a utility token as it provides effective and fast routing.
As a governance token, 1INCH supports all project protocols, both liquidity one and aggregation one.
As we've mentioned earlier, for now, 1inch crypto token works on the Ethereum chain and supports BSC over a bridge.
Similar to Uniswap's UNI, 1INCH can be used as a liquidity token when other traders provide Ethereum (ETH) or Bitcoin (BTC) for a pool in exchange for a reward of 1INCH, therefore earning passive income. Moreso, there was a big airdrop of the 1INCH crypto tokens (nearly 90 million USD worth) to users meeting at least one of the following criteria:
those who completed at least one exchange before the token dropped in September 2020;
those who made at least four exchanges in total using the 1inch platform;
those who made trades worth at least the total of 20 USD.
From the initial 1,5 billion tokens 90 million were airdropped. Other tokens are left for 1inch project funding and for further support of the 1inch project's expansion.
Buy an 1inch crypto token with P2PB2B
Market capitalization for an 1inch crypto token is now at $430602912 and continues to grow. As of now (07th of June 2022), the price of 1 1INCH is established at $0.84, which after the great success of the cryptocurrency at the start might seem like something negative. In contrast to other cryptocurrencies, though, 1inch crypto showed a good tendency after the big crypto market turbulence during spring 2022. An analysis of the 1inch crypto price before the fall in March shows that 1inch token has a lot of growth potential in the long-term and is safe to buy now.
Judging by the growth of capitalization of the 1inch project and the perspective of the 1inch exchange network, especially from the DEX trading perspective, 1inch crypto has every opportunity to grow stronger and add more profit to your crypto wallet (if the crypto market conditions will allow it, of course).
As for 1inch crypto price prediction, we want to put a disclaimer that this is not an absolute prognosis, but rather a suggestion based on many factors. Due to the volatility of the crypto trading market, we can't possibly imagine how things will go in the long-term perspective. Think of every price prediction as a suggestion of where the cryptocurrency price might go, and not as concrete numbers that should define your trading decisions.
Most of the analytics platforms forecast growth in price for 1INCH crypto tokens by the end of 2022. No one can predict the exact prices, but getting to 1 USD for 1 1INCH by December is a more than possible scenario. Some other analytics, though, state that with the highly volatile crypto market and other crisis factors 1INCH can remain more or less the same or even drop in price by half.

The thing is, no one can know for sure because too many factors influence cryptocurrency prices. Even with major coins like Ethereum (ETH) and Bitcoin (BTC), things can take unexpectant turns. The only thing you should count on is your own risk evaluation and your trust in the project.
And if you wonder how to buy 1INCH crypto tokens, we're glad to say that P2PB2B exchange platform offers you a smooth exchange with low transaction fees. You can buy 1INCH crypto tokens on our "Trade" page, using USDT from your P2PB2B trading wallet. Place an order and confirm it to start trading 1INCH successfully with us. You can easily swap 1INCH cryptocurrency coins to any other coins presented on the P2PB2B exchange platform as well.
Read more articles in Projects Overview