Top 5 Trends to Shape the Crypto World in 2020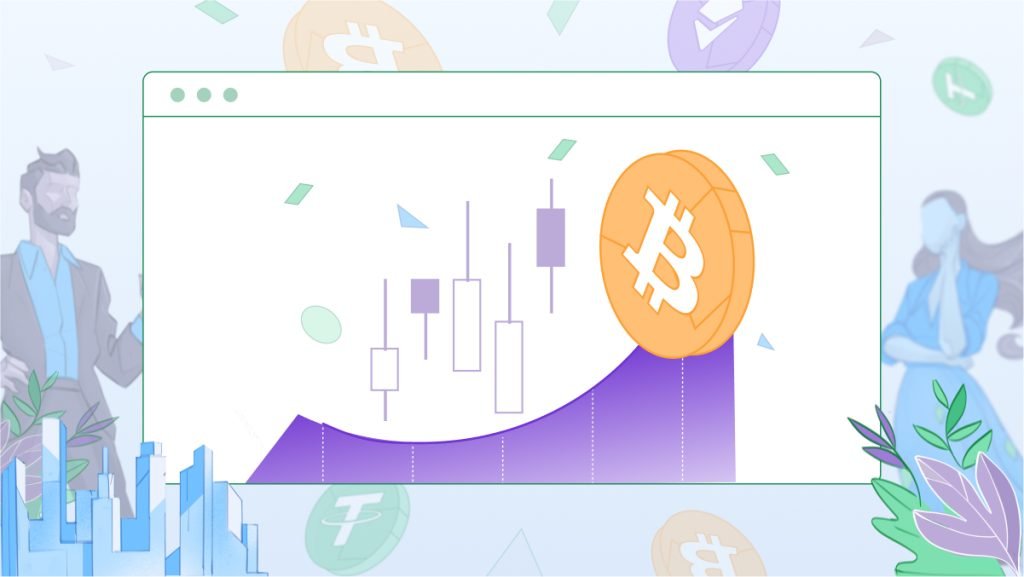 Intro
The crypto market is as volatile as any of its currencies. It is the object of numerous changes and perspectives. Obviously, the motion in the cryptosphere is going to remain fast and abrupt. Still, it is of great speculation when it comes to predicting things to happen one year ahead. That said, we would like to speculate on the main global trends that will drive and shape the world of crypto in 2020.
Trend #1: Bitcoin halving to reinvigorate demand
Let's start with one of the biggest recurring events for the crypto world — Bitcoin halving — and the next one is going to occur in the middle of May 2020. The main idea behind it is that the number of BTC that miners will be awarded with is going to be cut by half.
Though being dramatic as it sounds, it is not yet quite known how exactly it is going to affect the market this time; yet a demand boost is expected. Back in 2012, the price went up to reach up to 10 times bigger values. The next halving made it grow from $400 to $850 by December 2016. At the current price level it remains debatable whether it will be of great effect, but still the general prediction is that the price would have a great fluctuation upward.
Will Bitcoin be at that demand with that level? Despite the recent decline of its price, that remains approvable, as long as the hash rate is getting higher and miners will reduce in quantity.
Although halving originates as the technical aspect of Bitcoin, it has to be analyzed as a major marketing event.
Trend #2: Big Brother will keep watching
Over the last year, governments have been actively observing the cryptosphere — and now they are definitely set to regulate it. The U.S. is thinking of a potential digital analogue for dollar while fortifying its supervision over transactions, as the crypto is becoming even more popular and integrated into the society.
Europe is taking steps too, with such countries like Portugal, Switzerland and Singapore to introduce policies and legal guidance. For most countries, still, cryptocurrencies remain merely a specific kind of financial goods rather than a full-fledged currency, while the governments remain rather inert.
So far, the European Union has shown a generally negative attitude towards cryptocurrencies and associated digital assets such as BTC, ETH or XRP — mainly because of potential terrorism financing and money laundering. To prevent this, more confident steps towards legal regulation are expected this year — such as the EU's 5th Anti-Money Laundering Directive, which will impose obligatory registration of companies that buy and sell crypto assets.
Trend #3: The make-or-break year for Libra
Libra is a cryptocurrency project initiated by Facebook and joined by Uber, Booking.com and French Iliad as partners — and it garnered lots of attention in 2019. The project entered the active testing phase on June 18, 2019, and will continue until this summer, surrounded by contradictory speculation on whether it is going to be a winner. Libra is a stablecoin whose exchange rate is assumed to be fixed and determined on the basis of a basket consisting, as planned, of dollar, euro, yen and pound.
The fact we can observe that it has a huge potential user base. This means that it is going to be followed by many Facebook users. Still, it is not quite clear whether it should be appealing enough to be adopted fast. But all the chances are it will, as its launch is scheduled for 2020.
If Libra succeeds, this will help the notion of cryptocurrency go even more mainstream and become a viable asset for Internet trading. If compared with other social networks in terms of scope and popularity, Facebook doubtlessly has a crypto ace up its sleeve.
Trend #4: Security tokens to gain ground
Strategic improvement of Security Token Offering — which means tokenization of projects and shares of companies — is the direction which originally brought a lot of investors from ICO. Investors got the opportunity to use those tokens within the ecosystems or to gain returns and exchange the cryptocurrencies they owned. Nowadays security tokens are finally secure: they represent traditional debt and equity instruments, issued in a digital form and accounted in a distributed ledger.
The STO market is going to reach $10 trillion capitalization with the venture companies to be at the cutting edge for long ahead. STOs are intended to be fully compliant with regulatory frameworks, which allows investors from all over the world to participate without violating any laws. Fluctuations in the modern economy have a major effect on most countries, making investments in local funds and business unstable and sometimes dangerous.


Trend #5: Growing allegiance between traditional finances and technology
The ever-growing tendency of all the trends above is backed by technology. After all, the value of technology lies in the ways of its practical application.
Experts are naturally questioning whether transactions are going to be implemented with the same speed in an array of ledgers or if there will be technological means to regulate them. The continuing struggle for interoperability between wallets and ledgers is going to continue in 2020. Still, it is not quite clear whether anonymized transactions can be regulated at all. Obviously, it depends on the collaboration of the technology and financial spheres — and FinTech companies will quite clearly be in the race to fill that role for governments.
Final Thoughts
However, making cryptocurrencies regulated can at the same time make them void of their main advantage, that is their independence. It is a struggle of influence, which is expected to be more active throughout mid- and late 2020.
Some large companies like Goldman Sachs Group and Visa are quite curious about cryptocurrencies. On the one hand, they are going to try to integrate them in their ecosystems. On the other hand, it is not quite clear whether this will make them stronger or weaker in its current unregulated state. Obviously, FinTech companies which have a solution may win their attention and financial reward for the answer.
To conclude, the year of 2020 is expected to be a decisive point in the history of cryptocurrency, rich with events and potential breakthroughs.