Pay minimal fees for withdrawals and deposits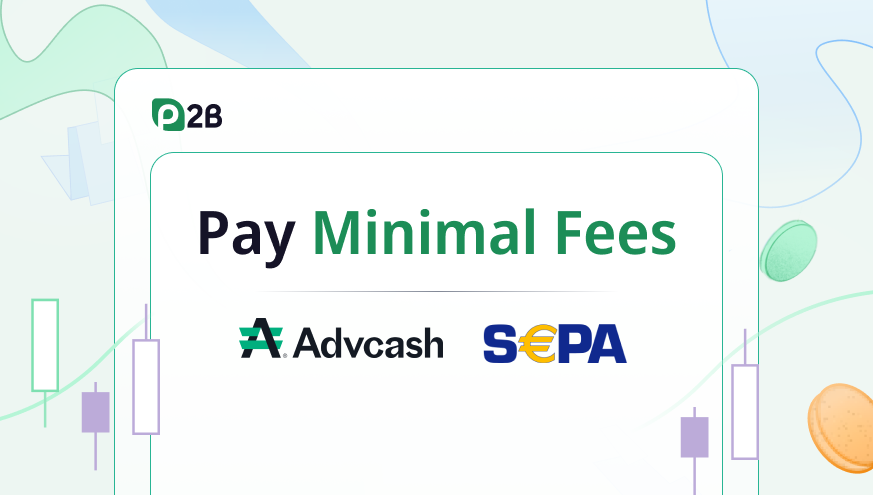 Remind that users of the P2B exchange can save on fees by using ADVcash and SEPA.
For this, you should use a verified ADVcash account and have a bank account in one of the SEPA countries. You can transfer funds from your banking account to the ADVcash wallet via SEPA. Then you can transfer money from the wallet to the exchange. A withdrawal is processed in the same way. 
How to deposit funds via a bank transfer? 
For this, you need to open the Deposit Funds section in the ADVcash account, enter a deposit amount in EUR, and click the Deposit button. After that, you need to enter IBAN, from which you want to send a transfer, specify the purpose of the payment, and approve your transfer. You will get an invoice with all the necessary transfer details, which you must use when making a send transfer.
You will get your deposit to your account within 3 business days after receiving this transfer by ADVcash. The fee is 1 EUR.
How to make a SEPA transfer?
You can use this transfer method if you are a verified user of ADVcash. Remember that you can transfer your funds only in a SEPA country. 
To process a transfer, go to the corresponding section in your account, find the necessary wallet in the drop-down list, and enter the transfer amount, BIC, IBAN, and the recipient's name. The transaction will be processed within 3 business days. The amount without the fee will be automatically calculated. The fee is 5 EUR plus 0,5 percent of the transfer amount. 
Get all the updates on withdrawal and deposit conditions on the ADVcash website.