P2B to Take Top Places in Ratings of Reputable Crypto Platforms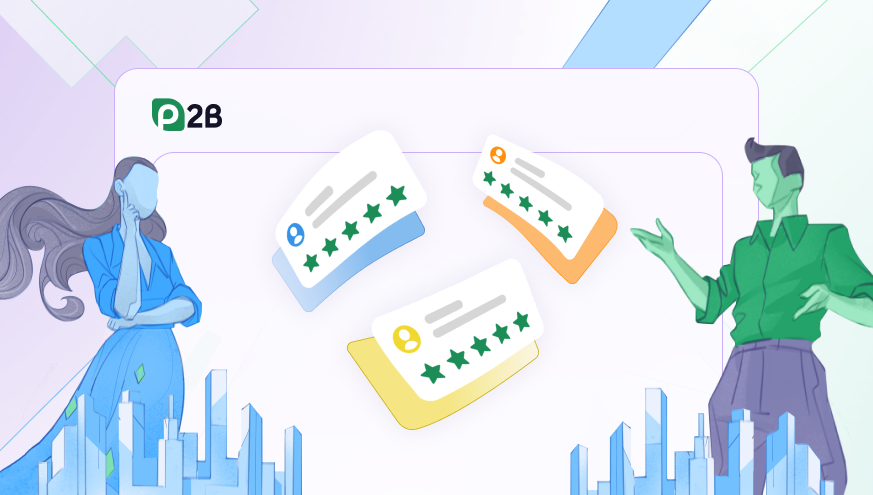 We hurry up to notify you that the P2B cryptocurrency exchange has gained recognition in the worldwide high-rating media and well-known platforms in the cryptocurrency world. P2B has been one of the most trustworthy cryptocurrency platforms for over 5 years, highly evaluated by crypto enthusiasts and popular bloggers. Let's consider the rating of P2B provided by reputable experts in the cryptocurrency world. 
The P2B cryptocurrency exchange can boast a wide range of benefits, including multi-language 24/7 support, a high level of security, a massive volume of trades processed per second, an easy-to-understand interface, and much more. Trustworthy experts in the cryptocurrency world, including CryptoLists.com, Cryptowisser, CoinCodex, Cryptocompare overview, and Nomics, emphasize all these benefits of  P2B.
Another expert in the cryptocurrency world, Cryptowisser, evaluates P2B as "quite a big player in the crypto exchange genre." Meanwhile, Cryptowisser provides up-to-date, independent, and objective content and reviews on the world's largest number of cryptocurrency exchanges (700+ exchanges).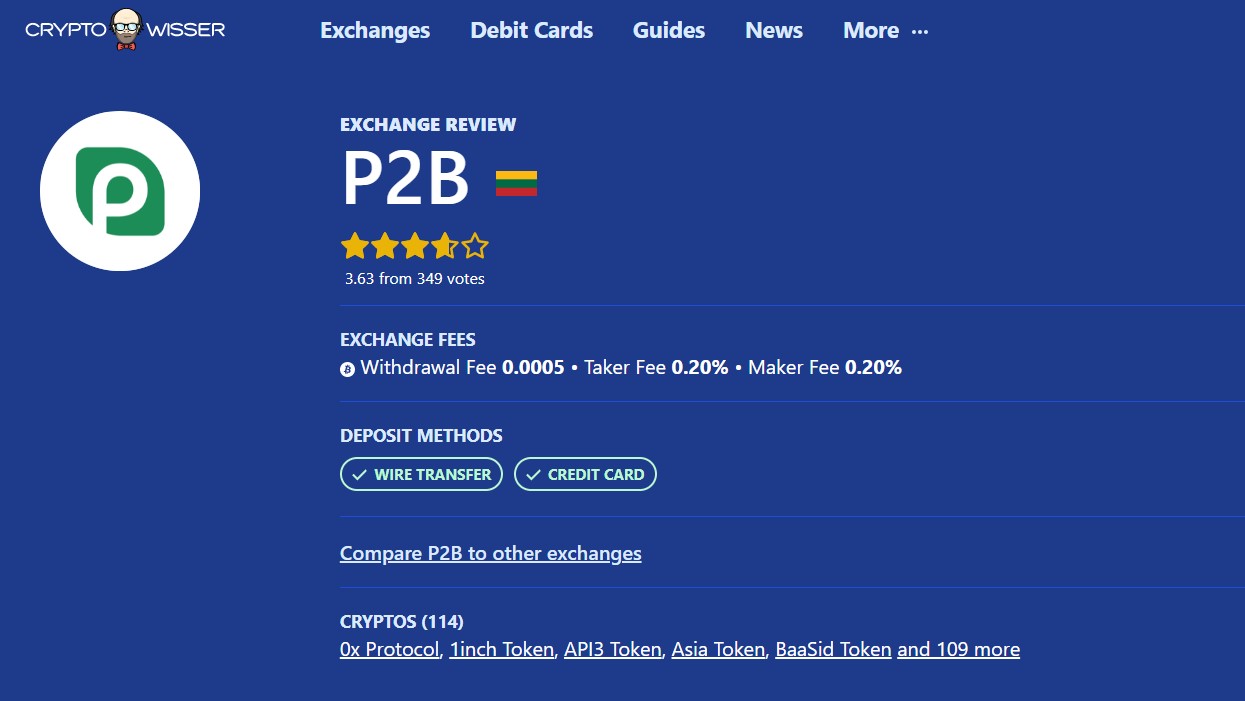 One more reputable expert in the crypto field, CoinDex, says that "The P2B cryptocurrency exchange recorded $ 576.93M in trading volume over the last 24 hours." In addition, they report that P2B uses a high processing speed with the ability to handle up to 10,000 trades per second, scaling to 1,000,000 TCP connections.CoinCodex is a cryptocurrency platform tracking 21986 cryptocurrencies traded on 414 exchanges and providing live crypto prices.  

The common rating of P2B on the Cryptocompare overview platform is 4.3/5. They report that, with a goal of efficiently providing more than a platform focused exclusively on trading activities, P2B Exchange finds it highly important to be a trusted partner in developing new cryptocurrencies. CryptoCompare is a central authority for clear and concise information, offering unrivaled breadth, scope, and depth of data, filling the gap between the crypto asset and traditional financial markets.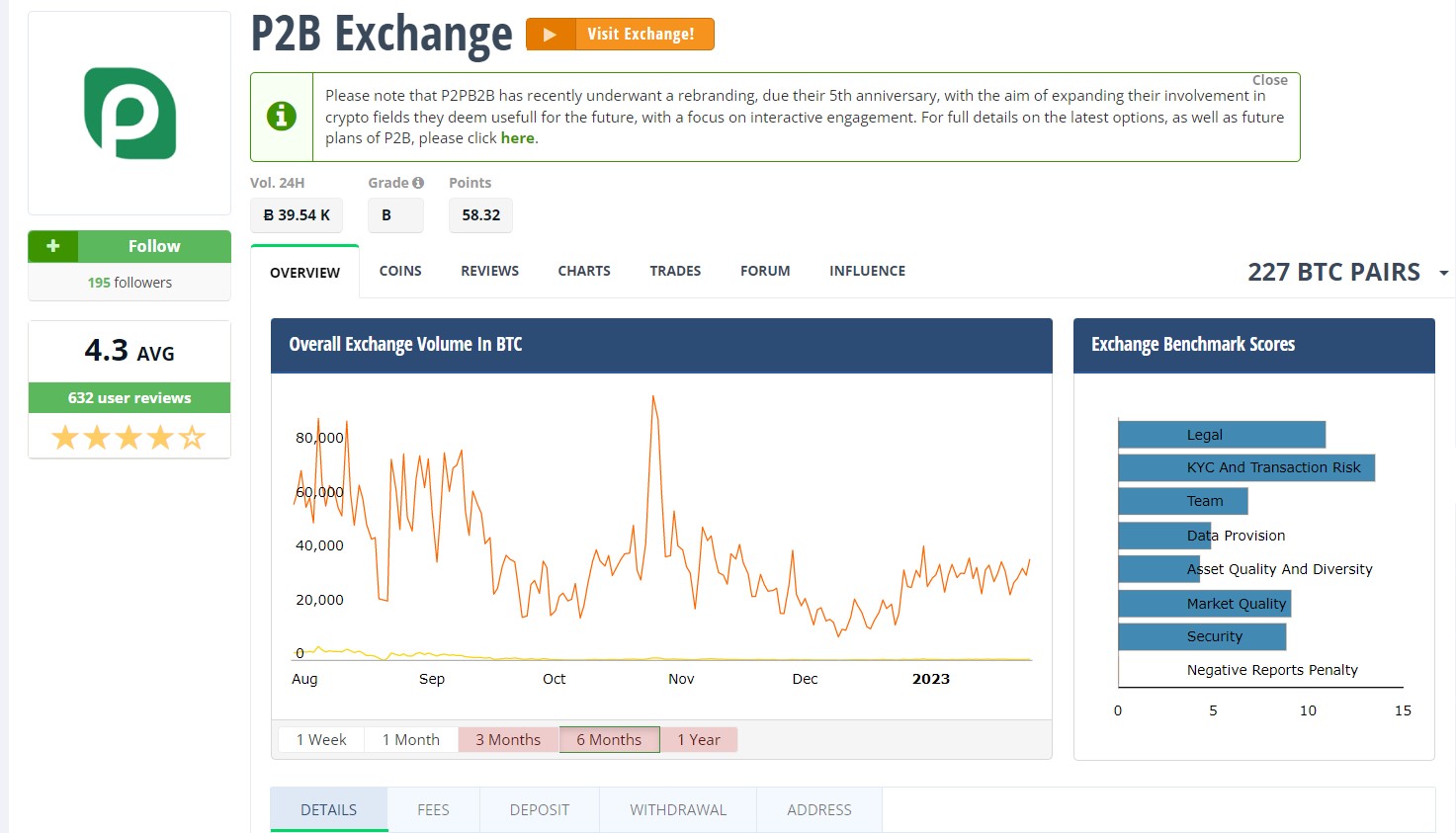 Crypto bloggers also highly appreciate all the advantages of the P2B platform. Crypto Lists was founded by two crypto enthusiasts who have been following the market for over nine years. This platform strives to become one of the most informative websites for people looking to trade, buy, sell, stake, and others. The rating of the P2B cryptocurrency exchange on this platform is 7.63/10 overall. They report that P2B uses the most effective technologies to secure funds and transactions, including mobile verification, mandatory 2FA, and anti-phishing code implementation, among other measures.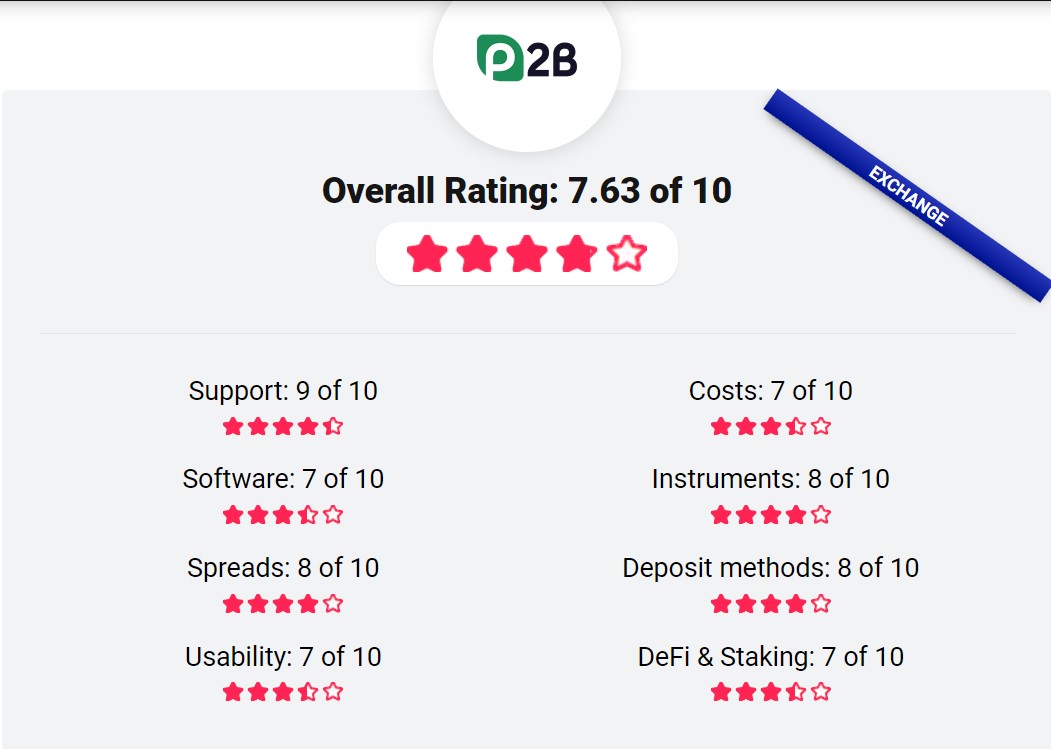 Nomics, an API-first crypto asset data company delivering professional-grade market data APIs to institutional crypto investors & exchanges, rates P2B 4.3 from 5. They emphasize that P2B is the most convenient cryptocurrency exchange and add that the exchange has a nice modern interface, easy input and output.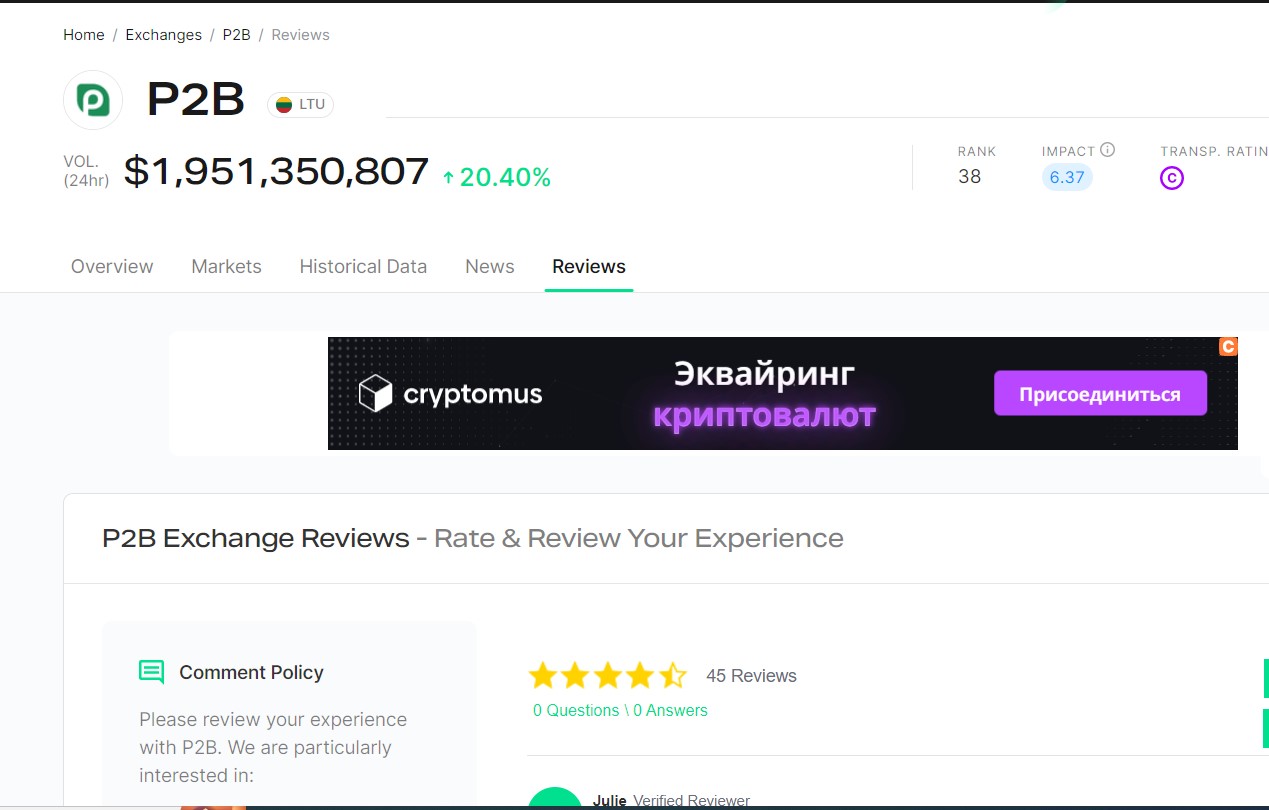 Join our cryptocurrency exchange right now! Start your exciting crypto trading journey with beneficial trades and get a profit without spending a huge amount of time and effort. 
In addition, if you have launched your coin and are looking for listing services, remember there's no better place-to-be than P2B! Your cryptocurrency will go through the listing process smoothly in a short period and will be able to grab traders' attention at our exchange! Let crypto become your lifestyle with P2B! Here we go!