Meet our official mobile app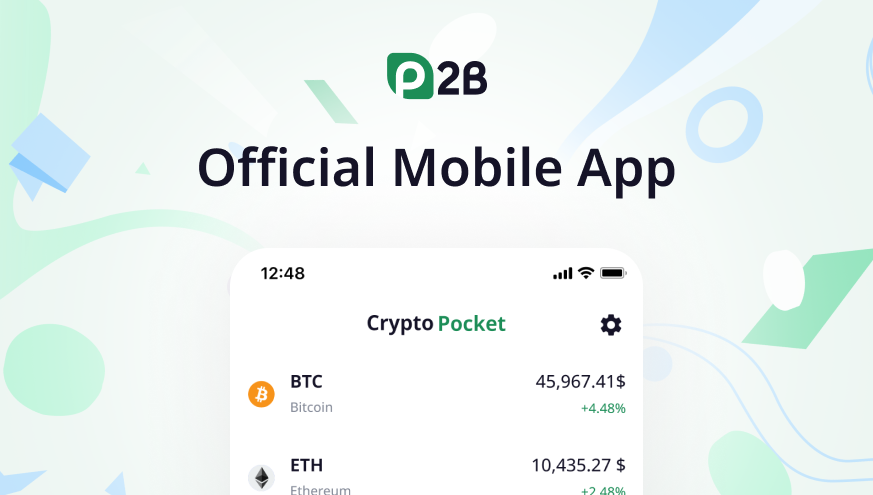 For the convenience and safety of our users, we have created the official application of the P2B exchange for Android mobile phones – P2B official. 
Buy, deposit, and withdraw well-known and freshest crypto using this official app of reliable and stable P2B exchange. 
For over 5+ years in the crypto market, we launched more than 1000 new tokens and coins to give the best trading opportunities for our audience. P2B guarantees untouchable funds for all our traders, so all your assets always belong to you. Our exchange is 100% liquid, so you can access your assets without limitations and trade securely.
Use the simple exchange interface familiar to you from our site on your phone.
Buy Bitcoin, Ethereum, Tether US, Binance Coin, Stellar, ChainLink, Tron, NEO, Ethereum Classic and other cryptocurrencies with a debit or credit card.
Be careful and use only the official application. If you use the GooglePlay search, check the developer of the application you plan to download. The official P2B app is published on behalf of P2B Solutions.