Meet Genesys Network—Breakthrough DeFi Solutions Provider for Sports Market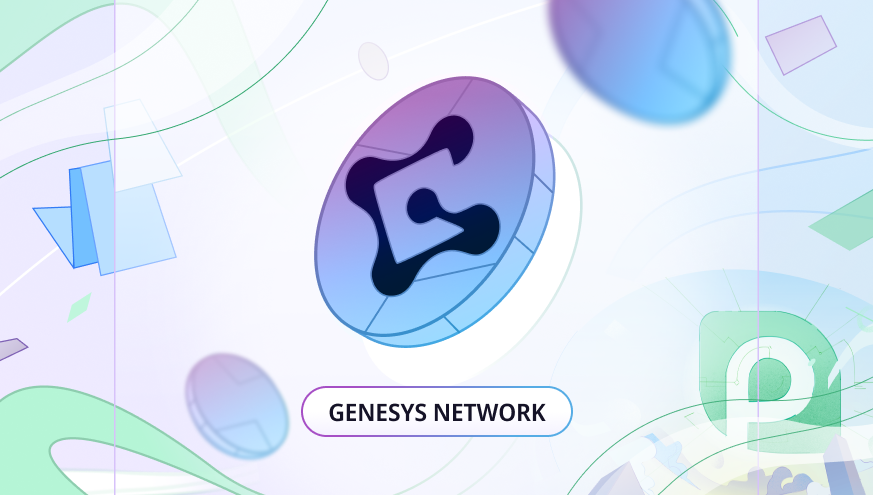 The P2B team is eager to highlight the most promising and breakthrough crypto projects. Thus, P2B is in its misión to help newly launched projects enter the mature crypto market confidently and achieve success at the IEO/IDO and listing stage. 
Genesys Network has been one of the most promising crypto projects for the last time. This is an exclusive blockchain platform providing all decentralized financial solutions within a unified ecosystem to the sports market. 
A unique particularity of Genesys Network is that it unites the DeFi blockchain technology ecosystem and community solutions to design fast, scalable, and low-fee web3 products and services for the sports market.
Genesys Network vision 
The project's vision is to become the best and most scalable unified ecosystem providing users with access to top-grade sports solutions using an innovative approach to blockchain technology.
The project's team wants users to get a seamless user experience, presenting a comprehensive suite of DeFi features and functionalities, taking their crypto market experience to the next level.
Genesys Network mission
The main project's mission is to offer the fastest, most scalable, and cost-effective web3 products and services for crypto transactions and non-fungible tokens (NFTs) within a unified decentralized ecosystem. The Genesys team intends to elevate the virtual sports market to a new level by designing a unique and innovative Web3 ecosystem combining DeFi, blockchain technology, and community solutions.
Participating in the ecosystem, users can choose from various community solutions, including Blockchain, Coinwatch, Launchpad, DEX, Hosting services, Artificial Intelligence, and more. The platform allows designing NFTs for sports-related assets, including collectibles, game tickets, and athlete memorabilia. 
The main priority for the Genesys team is collaboration and transparency. The ecosystem is developed to provide a dynamic community of users, developers, and investors who want to build a decentralized future together. 
Project's uniqueness 
Genesys Network is the first DeFI platform to deliver smart blockchain products and services to the sports market. 
The project's uniqueness is achieved due to the combination of affordable Dapps and platforms tailored to the community, which provides users with access to all blockchain products and services in one ecosystem. The network unites DeFi applications, including Genesys View coinwatch, launchpad, P2P exchange and analysis platform, Genesis of Blue NFT Marketplace, ensuring protected property rights, BlueHosting web, domain, AI and hosting services, Genesys POA blockchain, and Genesys web wallet. 
Long story short
Since 2021, the Genesys Network team has been designing the project. It has become popular in the crypto community on social media and other platforms, including Telegram and Discord. The Genesys team launched the ecosystem on July 25, 2023. 
GSYS COIN
GSYS COIN is the native cryptocurrency that runs on GChain, similar to ETH on the Ethereum platform. 
The native token can be used for two purposes:
Paying gas to implement or invoke smart contracts;

Performing cross-chain operations, including token/coin transferring via Gchain to different networks, protecting the network by staking or delegating.
Next steps 
In the future, the Genesys team plans to launch diverse platforms, including the Genesys View app, BlueHosting, and BlueLotusDAO. In addition, Genesys wants to hold Marketing campaigns for branding recognition, a hackathon to involve developers and participate in diverse conferences. Moreover, the project's team is going to design a Medical consulting app.
Listing
Genesys network was listed on the P2B crypto exchange on August 31, 2023.
Join our Telegram channel to get updates!
Read more articles in Announcements