Is ІЕО Effective Fundraising Method or Overhyped Trend of 2022?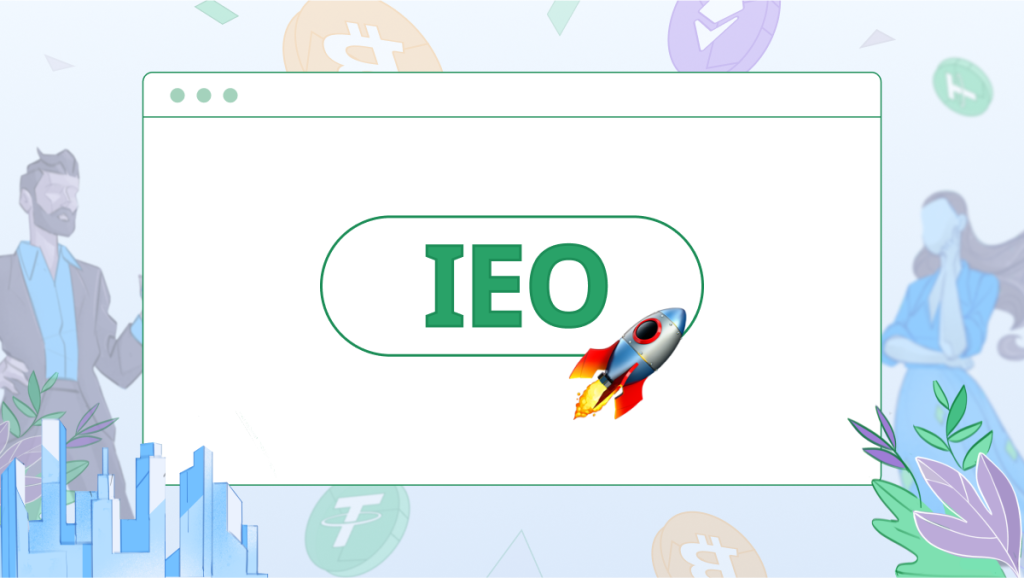 Intro
When you're thinking of launching your crypto project via an exchange launchpad, the first thing you have to consider is the kind of offer you want to make to your investors via the exchange platform's launchpad. Different exchanges work with different types of offers on their launchpads, and sometimes it's easy to get lost. To get to the best crypto listings, your project has to go through an IEO launchpad first.
But what is an IEO? In the world of the blockchain, IEO provides your crypto token with a sale on the cryptocurrency exchange launchpad ‒ and this kind of sale is available only to crypto exchange users. This way projects on the IEO crypto launchpad of choice get more trust from investors, potentially raising even more funds. A listing like that provides crypto exchange users with new and promising tokens on the IEO launchpad, and projects on the listing receive potentially more investors. How to choose a crypto exchange for coin listing read in this article.
What is important here ‒ an IEO crypto token sale is completely supervised by the exchange providing the launchpad for the project. While ICOs don't provide any kind of supervision (although still being relatively popular among investors) from a cryptocurrency exchange, IEOs create a fair game both for an investor and a crypto start-up. The popularity of IEO started to grow rapidly when Binance created its own crypto launchpad list. What is meant by "popularity" here is the astounding number of IEO funds raised during the year of the launch of the first big launchpad: there were over fifty IEOs that managed to raise around $160 million overall.
IEOs provide crypto projects with better credibility, because the reputation of the cryptocurrency exchange is at stake here. This is where KYC comes in, and vetting gets more sophisticated. Basically, anyone who passes KYC has no government-issued law restrictions (because some countries do have them) and is registered on the crypto exchange, is eligible to become an investor for tokens available for sale.
The crypto exchange platform works like a facilitator for IEOs, gaining better exposure for crypto projects and providing them with credibility and new investments. When IEO is successfully closed, a listing fee is paid by the issuer ‒ this is where the number of crypto tokens that will be available on the IEO exchange is decided. Just after that, crypto tokens arrive at IEO listings and become accessible to all IEO investors.
The amount of crypto tokens for a certain fixed price is limited with IEO, as well as the biggest and the smallest numbers of tokens available for purchase per one person. Every IEO project also has stats on the soft and hard cap as well as accepted cryptocurrency coins. Instant liquidity is another thing that makes IEOs great ‒ tokens get to settle on exchanges not long after the IEO is successfully finished. This is convenient and, in some ways, more profitable.
IEO finds you more investors
Now that we figured out what is IEO and how it works, let's take a look at the advantages of this kind of exchange offer. The benefits of an IEO are quite profound:
You get better confidence in your project from an IEO exchange investor's point of view. The reputation of the crypto exchange is at stake, and every investor knows it. This way, people trust your project and invest more, buying your tokens actively.

Security goes both ways with IEO. Every participant in the IEO exchange goes through KYC and other security checks, meaning every crypto project on the IEO launchpad is verified and every investor is credible enough. Besides, every crypto project on the IEO launchpad requires a description and an introduction to the team behind it ‒ not a single token is issued by anonymous or fake identities on a credible exchange. 

Smooth exchange process for your IEOs. Platforms that offer IEO launchpads make sure that not only the interface is quite user-friendly, but also every step of investing and/or token issuing is smooth and easy on the exchange.

We take care of your project's listing. It's the next logical step for your crypto project, and we aim to help you with this one as well. Soon after the IEO is successfully ended, tokens make it to the listings. This is a convenient and fast way to ensure continuous growth for your crypto project.
Basically, everyone wins with IEOs. Token issuers get advanced marketing help from the cryptocurrency exchange, easy listing and fundraising processes as well as better visibility and credibility for the project. Exchanges profit from IEOs by having more people signing up just to purchase and trade listed tokens (this is particularly why IEO crypto projects are available to investments only by cryptocurrency exchange users).
Finally, for token holders, IEOs allow to significantly raise the value of the token, facilitate better ways to sell crypto tokens, and get more attention from investors. 
Latest successful IEO launches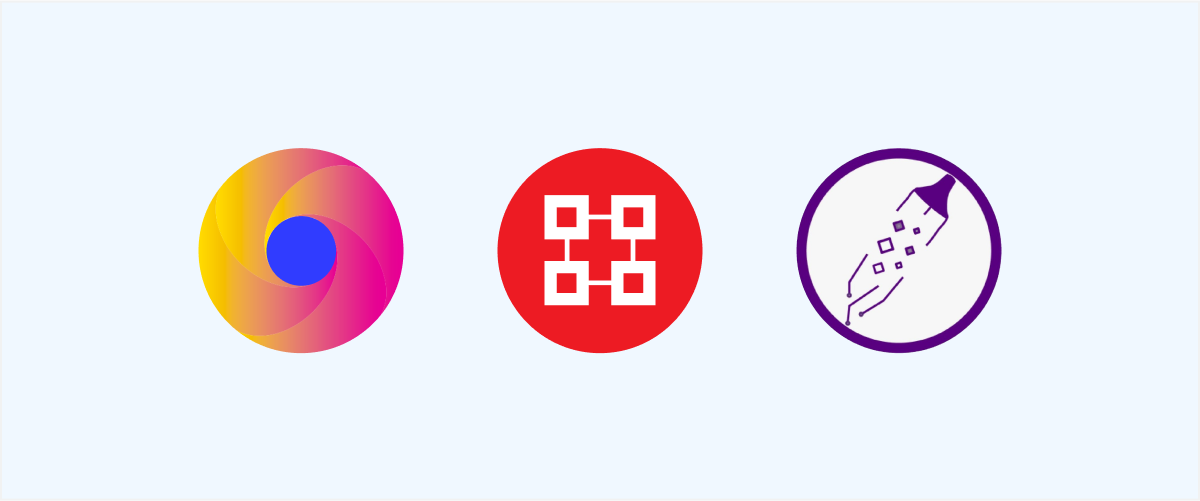 To prove our point, let's take a look at successful launches of blockchain startups after their IEOs ended. 
We'll start with Obortech ‒ a symbiosis of blockchain technology and the internet of things that allows getting access to real-time information about shipments. A great and promising tool for logistics systems, Obortech is designed to create more secure and safer shipment tracking methods. 
During its IEO in 2021, this project accepted BTC, ETH, USDT, and XRP. The hard cap for OBOT was impressive: $6.8 million. The token is designed on the Ethereum platform, and the total supply of tokens is 300 million with two-thirds of them available for sale on the exchange.
Blockchain is also a potentially great aid for the sporting industry ‒ Sportcash. One finished IEO is a good example of that. SconeX token is used to provide fans and sports speculators a unique experience of getting monetized for interactions within clubs and support networks. Sportcash One is designed to provide a more profound connection between fans, athletes, and clubs while rewarding every side with crypto tokens. It's supposed to be easy, effortless, and entertaining, so no wonder that in 2021 the hard cap for this project on the IEO was $2 million ‒ this took off really well. SconeX crypto coin is based on the Waves platform and accepts BTC, ETH, XRP, and Waves crypto. 20% of the total 100 million supply of these crypto tokens are available for IEO sale ‒ the project is, in fact, promising. 
Ensuring safer online work deals is made easier with Okratech ‒ a blockchain startup that closed its IEO in 2021 with a hard cap of $5.5 million. Think of Okratech as the blockchain Upwork analog ‒ except every deal is based on smart contracts. Transactions without fees, fast and secure service, and guarantees from both sides of the deal are what make this decentralized blockchain platform so interesting for any IEO investor. ORT token got to the Binance launchpad in 2021, accepting BTC and most popular altcoins as well as credit and debit cards and direct deposits. 60% of the total 10 billion ORT supply is available for sale on the exchange ‒ the project is ambitious, especially with a $5.5 million hard cap.
Launch your token through IEO launchpad
IEOs are perfect to get some big money for your blockchain-based project, but the choice of IEO platforms can be difficult. P2B IEO list can be your perfect place to start fundraising for your blockchain projects. 
Most crypto launchpad projects turn out to finish successfully through IEO. All you need to ensure your cryptocurrency token a big surge of investors is a choice of a safe and credible crypto exchange platform, and promising projects that have the potential to get a lot of interest in them. IEOs provide your cryptocurrency with a lot of attention, finding you more investors. With the P2B IEO launchpad, you can also get additional services ‒ we can take you through the IEO listing and provide marketing services if needed for your IEO crypto project. Even if you have a small crypto project team, you have every chance to succeed during your time on the IEO launchpad.


Crypto exchanges that work with IEO launchpads for crypto projects take care of your token, making sure it gets enough attention. The rest is on you ‒ the idea, the team, every solution. IEOs are great to raise big amounts of money ‒ when a crypto investor sees blockchain projects on the IEO list, he or she most likely gets curious about some of them. And if your cryptocurrency shows some potential for an IEO investor, it has all the chances to skyrocket on the IEO launchpad.
Read more articles in Business Insights