Crypto IDO Platform on CEX: How Does it Work?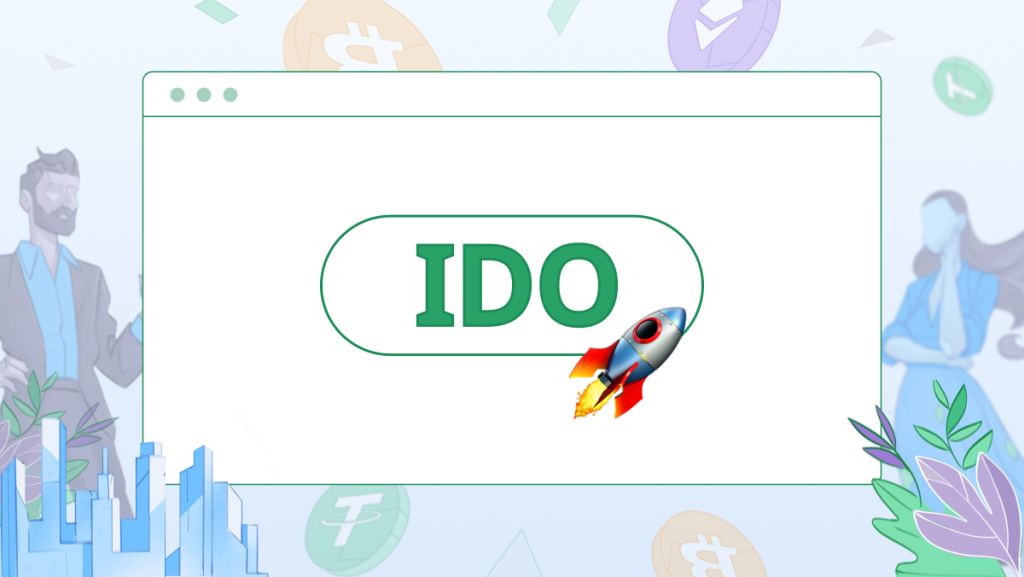 An initial crypto offering is the best way to attract a lot of new investors to your crypto project on the DEX or CEX launchpad. In fact, this kind of launch can work to profit you in many ways: from promoting your crypto project to building a solid capitalization and multiplying your token's price after the IDO.
There are many ways to do it: initial exchange offering, initial coin offering, and, of course, initial DEX crypto offering. IDOs are considered the most popular and effective choice for many projects, considering the use of decentralized principles. But can it be conducted on CEX crypto platforms like P2B?
The short answer is yes, it can. But to see how it can benefit your crypto project, let's dive deeper into the subject and see how it all works.
What is IDO launchpad
?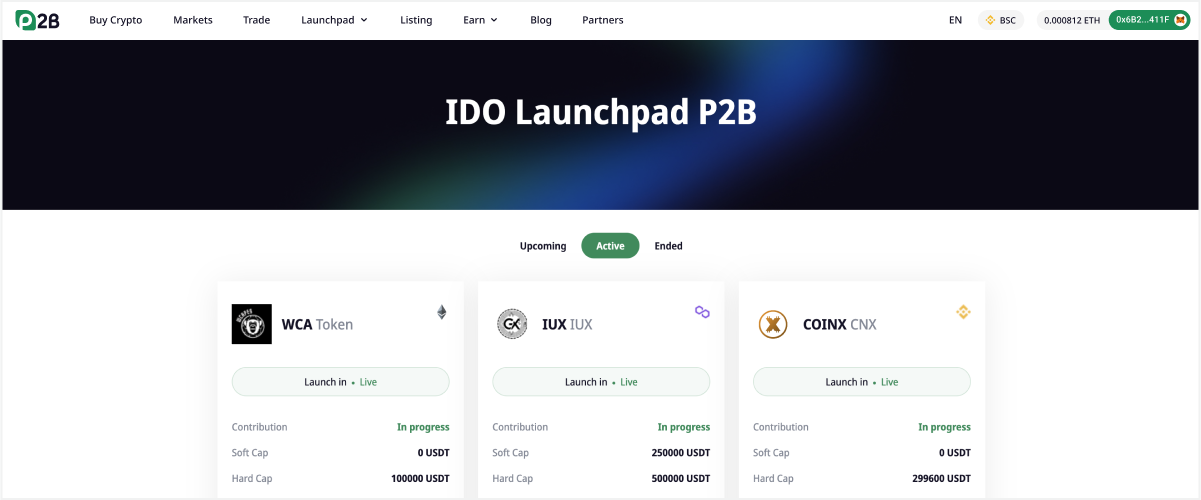 So, what is the IDO in crypto? Basically, these are initial DEX offerings with tokens launched on the DEX crypto exchange that provides more anonymity and less control over the transactions. The DEX or CEX exchange takes care of launching the project. Still, tokens are being distributed in a decentralized way, allowing people to buy tokens without the platform interfering in any way. With that in mind, anyone who has a crypto wallet and access to the exchange platform can invest in your crypto token through IDO.
IDO is one of the most cost-effective and easy way to promote your token and get attention from more investors, especially if your crypto project is in its early stage of development. IDO is perfect for attracting your first investors and getting people to know more about your project.
Initial DEX Offerings on CEX
Despite crypto IDO meaning a token sale on a DEX, it can also be launched on centralized ones. IDO on CEX is actually a unique and profitable way to raise funds for your project. Because some IDO platforms crypto (like P2B) are centralized, but the method of choice is IDO, you can launch your project on a centralized platform without KYC or AML verification for traders. For example, to launch an IDO project with P2B, you have to fill out a request form and speak to our team using whatever platform is convenient for you ‒ it's that easy, while most DEX platforms have a bit different application process.
The rules of crypto IDO platforms are somewhat different from regulations on most CEX platforms.
The difference is: if a token gets listed on the DEX platform after the IDO, part of funds raised create a certain liquidity pool. On the other hand, if a token gets listed on the CEX platform, liquidity comes from the trade support team rather than from tokens sold.


The benefits of IDO on CEX platforms
Investors prefer token sales through IDO for many reasons. A major one of them is trusting the DEX or CEX exchange platform with all the basic verification and smart contracts. If the IDO platform is reliable, it most likely sticks to its reputation, choosing only reliable projects that will work in a longer perspective.
Doing IDO on a centralized exchange platform is a unique way to promote your crypto project and raise funds. This way, the first people who get to check out your project and buy your tokens are the loyal users of the IDO platform and IDO launchpad ‒ many of them are long-time crypto investors. A centralized platform also means better security terms both for your cryptocurrency and for investors.
Trusting a CEX platform to introduce your cryptocurrency means you can get affordable fundraising and promotion to a wide audience. If your project is small, IDO on CEX is definitely the best choice to boost your capitalization instead of trying it with DEX. Besides, a centralized platform acts as a controller, being responsible for the security of funds, unlike the DEX platform. These are other benefits of it compared to the best DEX for crypto platforms.
And last but not least, a good CEX provides you with additional services like marketing and market-making, allowing your cryptocurrency to get an even bigger boost in the future and during the IDO process.
Launch your IDO with P2B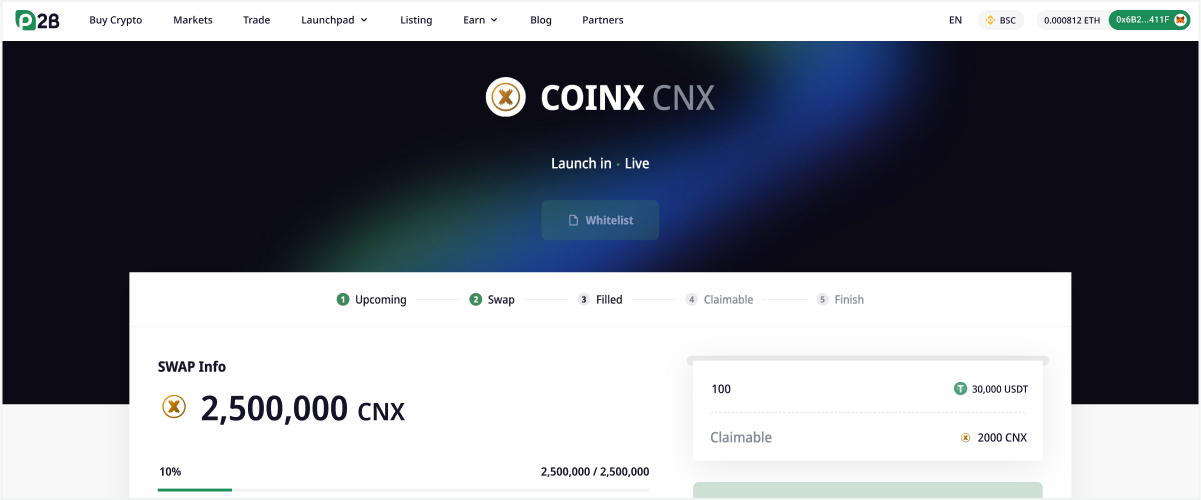 P2B launchpad offers multiple advantages for crypto projects willing to go through IDO. Initial DEX offering with P2B is perfect for any DeFi project: NFT, cryptocurrency, or play-to-earn.
The benefits of fundraising with P2B are:
fast track to listing after the fundraising ‒ under three days;
additional services to attract even more investors during and after the fundraising;
multiple channels for IDO announcement: the audience is big, but everyone will surely find out about your project.
Our team works to benefit your project, so we make the application process as easy as possible. With us, it's really easy:
Fill out the application form.
Go through a call or text with our team where we will discuss the focal points of our collaboration and do a small interview about the project.
We make sure you're not wasting any time because time is money, as they say. Within the first hour, after you submit your application, our manager will contact you through the preferred messenger. Don't worry about the time zones ‒ our team works 24/7.
Sure, we can't guarantee a certain amount of money that is going to be raised through the IDO due to independent factors, but what we can guarantee is an excellent service and a good promotion to both the local and global crypto communities.
So, what is working with P2B sound like? An easy and fast application process, additional services, and effective integration.

To sum up, the roadmap for your partnership with P2B consists of 5 main stages and the optional one:
The request through the application form.
Consultation call with an expert from our team. Or, if you prefer it that way, we can text in your favorite messenger.
Development and planning of our collaboration from preparation to the end of the campaign.
The IDO launch itself with a promotion to the local crypto community.
The optional IDO stage crypto consists of further promotion of your DeFi project to attract even more investors and make your cryptocurrency or token a bigger name. We can provide you with a full set of social media marketing tools, and PR and influencer marketing tools on different platforms.
Try launching IDO now with P2B and see your crypto project skyrocket!
Read more articles in Business Insights