Cointelegraph and P2B Entered into Strategic Partnership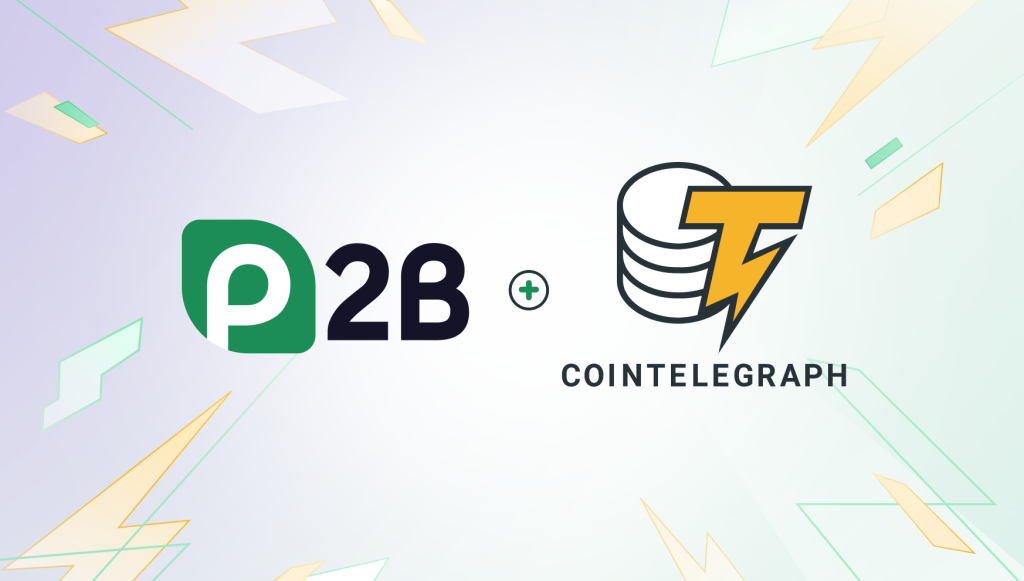 We are happy to inform you that the P2B exchange and the most scale niche media, Cointelegraph, have become strategic partners. This means that projects presented on the exchange can count on special offers by the edition and get consulting according to the quality usage of additional possibilities. In particular, this relates to access to the most-scale niche audience, which allows involving new investors and building a new solid brand trustworthy on the market. 
Founded in 2013, Cointelegraph is the leading independent digital media resource covering a wide range of news on blockchain technology, crypto assets, and emerging fintech trends. Each day their team delivers the most accurate and up-to-date news from decentralized and centralized worlds. The editorial content is based on our passion for delivering unbiased news, in-depth analytics, comprehensive cryptocurrency price charts, insightful opinion pieces, and regular reports on the social transformation that digital currencies bring.
The P2B exchange is intended to help newly launched projects enter the crypto market and contribute to its development and growth. We want projects presented on the exchange to give impetus to its development and contribute to trust enhancement to the cryptocurrency. This prompts us to search for reliable partners, among which there is Cointelegraph, which has become the largest one today. 
Remind that our customers have an opportunity to interact with other partners providing marketing and liquidity services. 
If you have questions about the cooperation with partners, you can always address them with our managers. 
Explore new opportunities for crypto startups