Attention: P2B doesn't cooperate with countries under sanctions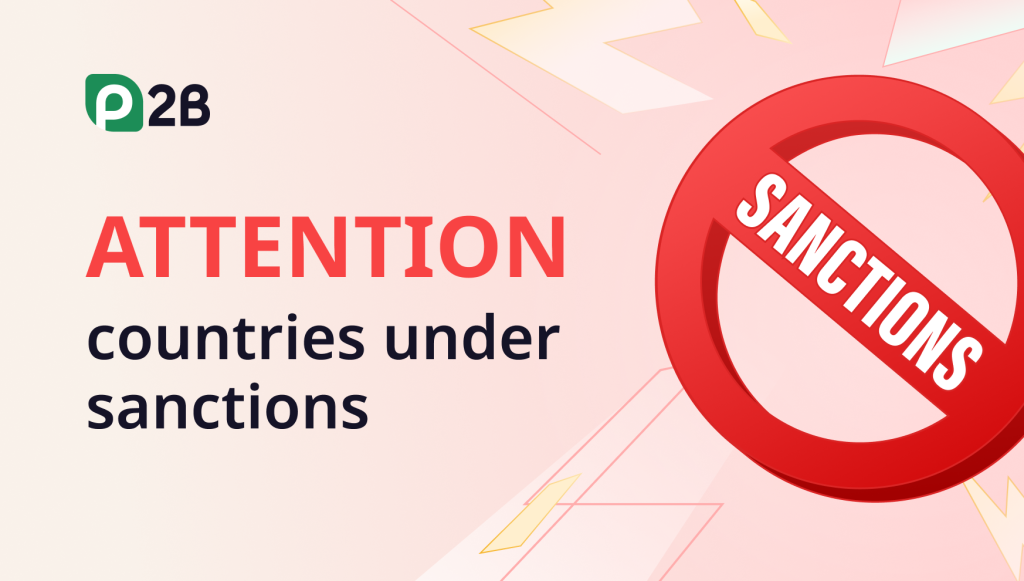 Sometimes, traders who want to go through the registration on the P2B exchange face a problem—they can't find their country in the list and complete the registration. This relies on the fact that some countries are under sanctions, and registration of these countries on the exchange isn't available. It's stated in Clause 1, Section III of the Terms of Use agreement. 
The list of countries is formed based on the recommendation list of the Euro Union, the US Department of State, and international law.
Here is a list of restricted countries:
Afghanistan, Iran, Iraq, Yemen, North Korea, Libya, Palestine, Somalia, Syria, Sudan, Burundi, The Central African Republic, Chad, Cote d'Ivoire, Cuba, Democratic Republic Of The Congo, Eritrea, Ethiopia, Guinea, Haiti, Liberia, Myanmar, Uganda, Zimbabwe, Russia, Belarus. 
P2B doesn't cooperate with these countries and follows all the recommendations of International Law. If a customer provides unreliable information about themselves, this customer's account will be banned.
To investigate the information in detail, go to the Terms of Use agreement.