IEO Token sale on P2PB2B
Experience in IEO 3+ years
Business-oriented promotion
Services reaching the project's goals
IEO Services Include
Promotion
External crypto community promo
Custom Email campaign to verified P2PB2B users
Internal P2PB2B promo
AMA session
Integration
Fundraising stage
Integration into P2PB2B Platform
Personal Listing Team
Assistance of Business Development Team
Pros and Cons of IEO
IEO as a fundraising method for crypto projects gets chosen more and more frequently. Сrypto investors started their search for more reliable token sales ‒ IEO token sales match their criteria of reliability and safety. Besides, most crypto tokens for sale need a different level of security that can be offered only via launchpads of trusted crypto exchange platforms. To apply IEO on the Binance Launchpad, for example, every crypto project goes through a thorough background check.
Most crypto tokens for sale require a good promotion within a relatively low marketing budget. In that case, the IEO launchpad is a better option than ICO. This applies to coin sales and any other form of crypto sales. For cryptocurrency issuers, IEO crypto sales are an easy and reliable way to launch their crypto projects without spending extra money and effort for promotion, services integration, and other technical issues. The exchange platform manages it all from promoting the token or coin to taking it to listings and executing a proper marketing strategy.
With IEO crypto projects have more chances to attract investors ‒ this is one of the biggest perks of starting a token sale on the exchange platform. From this perspective, the platform takes a lot of the burden on the crypto project's team. The platform performs KYC, manages the smart contract, and takes care of getting the token to the listing. It's way easier to sell coins or any crypto tokens like this when you don't have to spend extra money on marketing and taking your project to listings after the crowd cryptocurrency sale. Using IEO Launchpad relieves the crypto project's team of these responsibilities.
For investors, IEO runs a background check for every project before greenlighting it to the token sale. The exchange platform also manages the smart contract and makes sure that this project is financially and legally transparent. Unlike ICO where the project's team managed everything from fundraising campaign to listing, with IEO everything is under control of the exchange platform — and platforms care about their reputation, not allowing scam projects to be launched.
IEO crypto raises funds quicker than ICO due to the IEO platform's existing audience, although the crypto project team has to pay a fee to the platform for performing a token sale.
But what about disadvantages? Cryptocurrency sale through IEO comes with a lot of company screenings and deep studying of the white paper. This is the main disadvantage that springs to mind, but if you run a transparent crypto project with a promising cryptocurrency that has potential, you have nothing to worry about. The platform's team will figure out the best marketing strategy, discover spot-on selling points and integrate the token in the cryptonomics system the right way. Listings are also automated ‒ right after the crypto coin raises enough money, the project goes to the listing where it meets even more coin sales.
If you apply IEO on the launchpad offered by the P2PB2B platform, you will get:
the quick and effective attraction of investors both inside and outside the platform audience;
KYC managed by the exchange;
a wide customer base on the initial token sale.
Besides, P2PB2B saves your budget ‒ instead of making big separate budgets for marketing, listing, and fundraising, you get all-in-one for less money.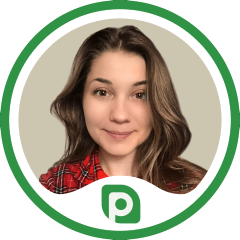 Talk to a person, get your personal offer!
IEO Launchpad Stages
The basic Token Sale package consists of steps thoroughly planned and logically following one another for an effective start and development of your project.
Stages
Services
Description
1
Promo for external crypto Community
Announcements with Telegram Twitter influencers - 300 000 audience Telegram messaging campaign to crypto community - 5 000 messages Organic dialogs in projects' crypto group (Telegram, Reddit, Twitter, Facebook) 2 000 messages 1 500 non-verified subscribers to Telegram group Bounty Campaign
2
First interaction with P2PB2B Community
AMA session in official P2PB2B Telegram group
3
Announcements in official P2PB2B Social Media - Facebook, Twitter, 2 Telegram channels Announcements on P2PB2B blog Custom Email campaign for registered P2PB2B users Mention in a P2PB2B weekly newsletter
4
Fundraising session for Community engagement
5
Integration into P2PB2B Platform
Token listing and trading start
6
Liquidity support and optimization
Manual process to maintain trading volume, create an attractive trading chart right after listing
Token sale IEO on P2PB2B
Starting token sale with your cryptocurrency is easy on P2PB2B. We have a thoroughly developed IEO launching process that ensures the success of the token sale and stable growth afterward.
IEO cryptocurrency sale with P2PB2B has six stages:
Promo for the external crypto community. This is where our team starts a massive promotion campaign, attracting subscribers in Telegram and Twitter crypto communities, and promoting this cryptocurrency or token via online media and influencers.
"Ask-Me-Anything" session with the project's team in the official P2PB2B Telegram group, where potential investors from our community will learn more about the project and decide on investing through IEO.
Internal promo to all P2PB2B users. This is where we make announcements on our official channels on Facebook, Twitter, and Telegram as well as on the exchange's blog. Also verified P2PB2B users receive a custom email campaign about the project and start of its IEO session.
The IEO Launchpad. At this stage, we finally do a launchpad session to get more community engagement. This is where a lot of investors support the token or cryptocurrency, adding to its price.
Listing. In the last stage, we will do a listing for your cryptocurrency token or coin ‒ the process is automated. Just like with Binance listing or any other platform, your project will be promoted to a wider audience to be finally integrated into cryptonomics at a stable price.
Liquidity support and optimization. The service helps to maintain liquidity and token price at the initial stage. This is mandatory service for successful projects development on trades.
How to multiply the achievements after IEO?
To make sure you get the best experience of working with P2PB2B, we offer you post-IEO services that will keep your token stable and even grow its popularity and price. We can stop on the listing stage, or add supplemental services during and after it.
For your crypto project promotion, we offer:
Social media management with active user engagement ‒ we will raise awareness and find new buyers to sell coins to. This includes creating a marketing strategy and content to promote crypto sales;
PR promotion in various crypto media that will highlight the benefits of your project;
Telegram and Twitter community growth ‒ the most active cryptocurrency buyers rely on these social media platforms to find new promising projects to invest into;
YouTube promotion via influencers: we do a full-cycle promotion here from finding the right influencers to writing scenarios and creating the content.
P2PB2B can also provide you with market-making services. Apart from the base option, we can also create and execute a strategy as well as promote your token or cryptocurrency coin on other exchanges like Binance or OKEx to help you grow your crypto's price.
Подать заявку на листинг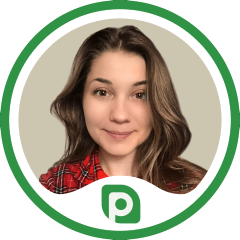 Natali
Менеджер по листингу